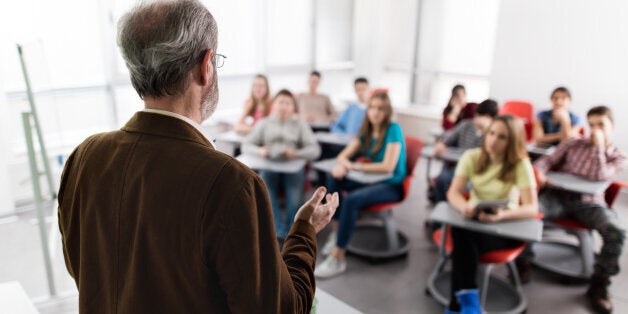 Conference provides the opportunity for teachers to share their reflections on the challenges facing our public education system and set policy on issues that teachers and school leaders from across the country have balloted as their most pressing concerns.
Yet again, a recent survey of NASUWT members has shown workload to be the number one concern of the profession. Data tracking, inspection and pupil assessment are driving the excessive bureaucracy teachers are facing.
In a context of high-stakes accountability, many teachers are under pressure to undertake extra classes and revision sessions during lunchbreaks, after school, at weekends and during school holidays. In part, this pressure is a reflection of the huge significance of exam and test results and the consequences these can have for the fate of schools and teachers.
However, there is no evidence that such interventions deliver any long-term benefit for pupils. However, there is mounting concern, amongst teachers and others, that such "interventions" are increasing the pressure on pupils, from a very early age. For some children, this leads to anxiety, depression and self-harm. Teachers, too, are not immune from the impact of such pressure and the associated workload, long working hours and unacceptable management practices which are also taking their toll on teachers' mental health.
At a time when the Government is deep in denial about the extent of the teacher recruitment and retention crisis, there is mounting evidence that successive years of real-terms pay cuts for teachers is leading to graduates choosing employment careers other than teaching and record numbers of teachers choosing to leave the profession by choosing other careers where they will be better rewarded.
NASUWT conference representatives will be sending a clear message to politicians across the UK that in order to continue providing a high-quality public education for every child and to ensure teaching is restored as the profession of choice for graduates, a substantial pay award is needed to ensure that teachers' pay is competitive with salary levels in other graduate occupations.
Parents and the public should be in no doubt that governments which fail to invest in and to improve the conditions of teachers are also failing to invest in and improve the conditions of children and young people. The NASUWT conference will no doubt hear deep concerns about the impact of government policy on pupils, particularly the most vulnerable.
The Union will be publishing the findings of new research showing that for too many children access to core educational entitlements is increasingly dependent on parents' ability to pay. Worryingly, we are now seeing increasing evidence that some schools are deliberately adopting policies which will drive up the costs to parents in order to discourage parents on lower incomes to choose their schools. If parents know up front that it will cost them a princely sum to provide their child with uniform, books, equipment, and to pay for school trips, prom nights and so on, some parents will simply say to themselves that they cannot afford to send their child to a particular school. We are asking the Government to do something about this.
The impact of cuts to provision for children with special educational needs, disabilities and for pupils with English as an Additional Language will also be high on the conference agenda. And so too will teachers' concerns about recent changes to GCSE gradings, which have created widespread uncertainty and anxiety for pupils, parents and teachers by moving the goalposts on what is considered to be a 'good' pass.
The pressures of the exam system on children and young people will be explored in greater depth during the conference as part of research looking at the issue of mental health among both pupils and teachers.
Figures suggest that rates of mental ill health in the population as a whole are rising and the NASUWT's casework bears this out.
Excessive workload, the pressures of the accountability system and greater job insecurity are a toxic mix which is leading to teachers experiencing increasing levels of stress, depression, anxiety and burnout.
Too often teachers fear negative consequences for their career if they are seen to not be coping and so feel they must conceal the issue, which inevitably makes the problem worse.
NASUWT members from across the UK, Channel Islands, Isle of Man and Gibraltar will be gathering at a time when the wider political landscape has never looked more uncertain in the context of Brexit and what this will mean for workers' rights and for investment in education. At a time of such uncertainty and turbulence, the role of education has never been so important in helping the UK to succeed after Brexit.
The NASUWT conference will be sending a strong message to governments and administrations on the need to invest in world-class education for every child.
Our decision-makers must take note and act.