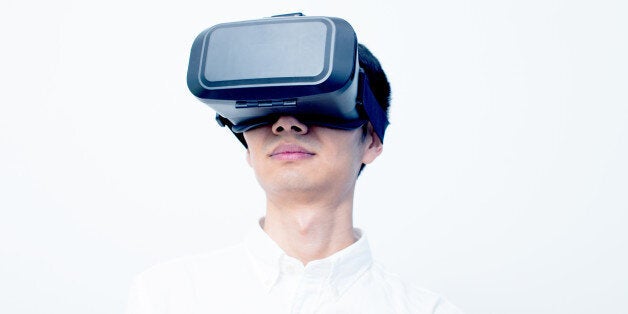 We live in a world where digital technology is so advanced we have barely got to grips with the latest iPhone before a newer version is released, guaranteed to always offer cooler gimmicks and sexier aesthetics. The healthcare industry is no different, with technology rapidly improving the way the sector works.
Medical advancements and surgery improvements run in parallel with this rapidly paced digital industry. They work with some of the latest technology advancements to move us closer to cures for Alzheimer's and cancer, and towards securing risk free operations. Assumptions that medical breakthroughs can only be achieved by teams of scientists working on new medication is no longer an accurate one, technology like robotic surgery has become one of the most exciting use cases in history.
Virtual Reality (VR) is rapidly gaining credibility, and is tipped to be a hugely revolutionary platform which could change life in the home and at work. So how can VR, a computer technology which creates simulated environments, help improve healthcare?
It is best to start with one of the top three categories of expenditure in the NHS UK, cancer and tumours. Cancer is now expected to affect one in three of us during our lifetime, with only a 50% survival rate in diagnosed patients over ten years*. Costing the NHS hundreds of millions of pounds every year, diagnosing, treating and removing cancer is one thing on everyone's mind.
At the University of New South Wales in Sydney, Australia, VR software has been developed, to allow users to take a tour of a breast cancer cell. Using electron microscopes, cells can be accurately replicated from a real breast in CGI. Within this virtual world, which looks rather like the set of an 80's alien movie, drug particles move around you, eventually being swallowed by the cell. Scientists plan on using this platform which enlarges cells, to help them design more effective cancer-combating drugs.
Cancer Research UK recently released a new VR garden at Hampton Court flower show, in memory of and thanks to people who have left gifts to the charity in their wills. Set in a picturesque summer garden, the VR simulation is of over 100,000 flowers, one for every person who left a gift.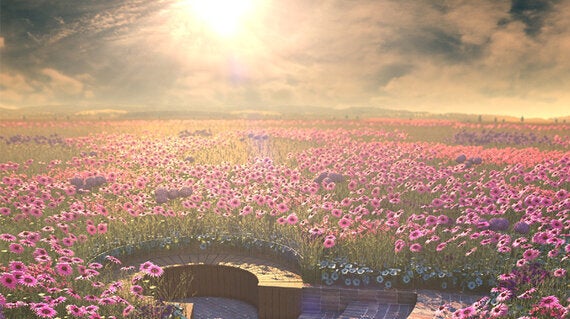 Virtual Reality's adoption in healthcare is far more extensive than cancer treatment. Sam Brown, a Lieutenant who was set on fire during a tour of Afghanistan, was one of the first burn victims to try VR therapy. His burns were so severe he almost died. Morphine and other hallucinogenic drugs failed to relieve his suffering, in fact nothing seemed to work and he spent months on end in unbearable pain, confined to his bed in hospital. This was until VR SnowWorld. Developed by cognitive psychologist Hunter Hoffman, playing the game provides the well needed distraction from physical pain. The amount of time spent thinking about pain dropped by more than half, suggesting VR is the ultimate 21st century painkiller.
Migraine and headache relief company Excedrin have created an experience which tackles general misconceptions that a migraine is just like a headache. Using VR, Excedrin worked with people who regularly suffer with migraines, to replicate what you would see and feel. Being able to experience a migraine (minus the accompanying pain) raises awareness of its severity.
This is just a small insight into the vast collection of Virtual Reality uses for improving our healthcare system and practices. Remaining at the forefront of technology has proved vital in medical research facilities all over the world, and has already helped with much needed scientific breakthroughs. The opportunity to change lives with Virtual Reality used in medical education, drug development and pain alleviation is one that must not be brushed over. Who knows, Virtual Reality could one day improve or even save your life.