Every football fan relishes the appearance of a local derby on the fixture list. It makes the game just that more exciting. But, locality is not the only reason that rivalry erupts in the beautiful game. Below are just seven examples of when feuds have spilled over between two seemingly unrelated clubs.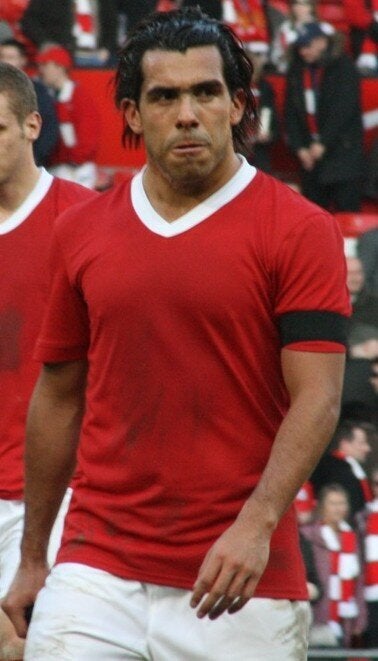 Picture credit: Wikipedia
The rivalry between the two Uniteds erupted back in 2007. The Blades had won an unexpected promotion to the top flight and were battling out with three other clubs for survival, including the Hammers. Sheffield United lost narrowly at home to Wigan Athletic, who leapfrogged them in to 17th. However, had West Ham lost, the Blades would have been saved. However, West Ham won at newly-crowned champions, Manchester United by the virtue of a Carlos Tevez goal. This might sound like sour grapes from the Blades' fans for holding a grudge over a relegation scrap, but the signing of Tevez and in fact Javier Mascherano were illegal, meaning had a point deduction been dished out, the Sheffield outfit may be two divisions higher than they are now. The Blades have yet to receive the opportunity to exact revenge on the East London club but it promises to be a fiery affair.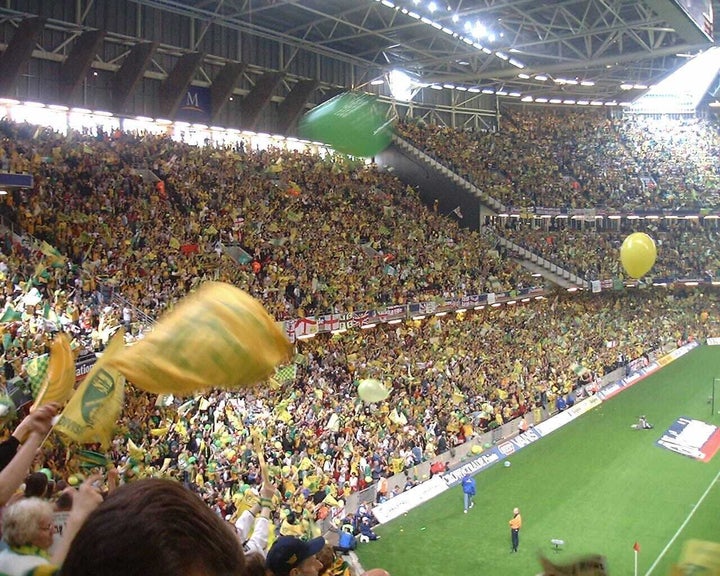 Picture credit: Wikipedia
The rivalry between the Canaries and Wolves came about over a bad tackle. Seriously, that's it. In fairness to Norwich City, there aren't many clubs in their neck of the woods to pick a fight with. Even their famous 'Old Farm' derby against Ipswich Town features a round trip of over 100 miles for away fans, so it's no surprise when games against the Tractor Boys are in short supply that the Canaries have to look elsewhere for a bit of spice. The tackle that started it off was one by Kevin Muscat that led to Craig Bellamy breaking his leg, a free-for-all ensued and the animosity carried through to their succeeding play-off games. It's safe to say, most Wolves fans are over this run-in but the Canaries are still chirping on.
Picture credit: Wikipedia
Okay, okay, I know it's hard to believe but Coventry City were actually involved in a rivalry with a notable club many moons ago. This one occurred due to yet another relegation battle. Coventry, Bristol City and Sunderland had been battling to avoid relegation on the last day. Coventry and Bristol City had been playing each other when news broke that Sunderland had lost, subsequently they seemed to resign the game to a draw and allow the Black Cats to finish the 1976-77 season in the bottom three. However, the Mackems had their revenge as they flocked to the Sky Blues Talk forum at the end of 2011-12 season to mock Coventry's descent to the third tier.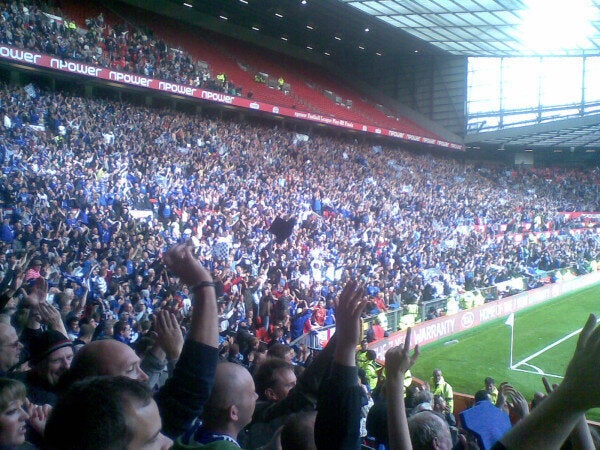 Picture credit: Wikipedia
West Yorkshire met East Anglia in the 2010-11 League One play-off final at Old Trafford. Town fans had outnumbered the Posh army by 2:1 but a 7-minute goal fest stunned the favourites as United ran out 3-o victors. Huddersfield achieved promotion the season after setting up a showdown in the 2012-13 season. Huddersfield's revenge was put on hold as Posh took four points from their league meetings but The Terriers had the last laugh as Posh fell to a 3-2 defeat at Selhurst Park on the final day. Huddersfield and Barnsley played out a 2-2 draw to keep them both in the division as Peterborough were relegated. Reports broke on Twitter that Huddersfield and Barnsley had emulated Coventry and Bristol City of 1977 and purposely kept the score level to ensure Posh's relegation. There are still legs in this one.
Picture credit: Geograph.org.uk
In terms of footballing quality, this one is far from comparable with El Clasico but there is a genuine ill-feeling between to the two lower-league clubs. Boston and the Daggers led the Conference Premier back in 2001/02. United clinched the title in controversial fashion as they were accused of making illegal payments to players and as a result Dagenham finished second on goal difference, condemning them to the play-offs. Had the FA gone through with a points deduction that season, United would have swapped positions with the Daggers but they didn't. They instead incurred a 4 point deduction the season after. Of course, had Dag & Red won the play-offs this would be a forgotten issue but that honour fell to Yeovil Town. Although, the Daggers never got to enact their redemption themselves, they can now sleep smugly knowing that they reside in the Football League while Boston United are consigned to Conference North relegation battles.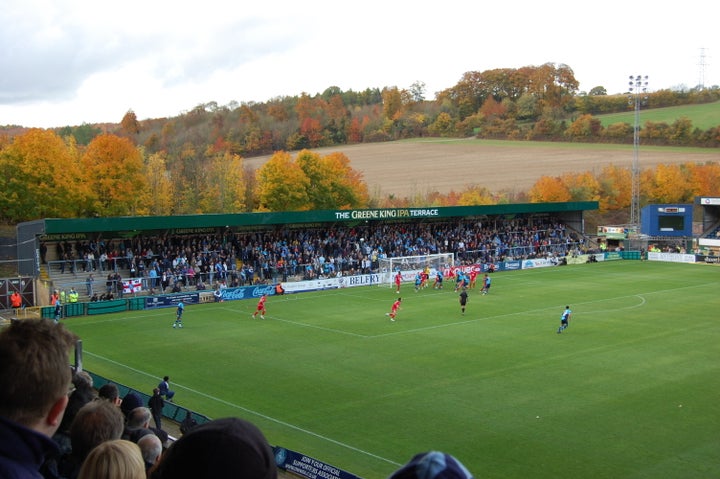 Picture credit: Wikipedia
The closest pair of rivals of this list are Colchester and Wycombe. This is another rivalry that was intensified by a close run Conference Premier title race however, it originated at a feisty 1985 FA Cup tie marred by crowd trouble. Six years later, the duo were over 20 points clear of the rest of the challenging clubs but Colchester nicked the title on goal difference and thus, won automatic promotion. Wandererers' fans seemed to take particular offence to a defeat to Col U that involved conceding a goal direct from a goal kick. Either way, any animosity would be avoided if Wycombe won the play-offs. Of course, they didn't.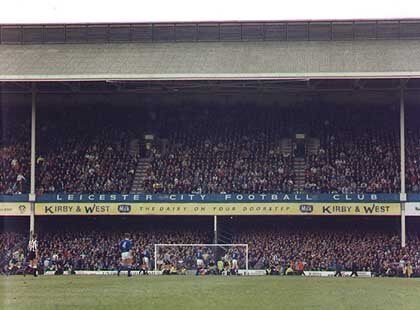 Picture credit: Wikipedia
The battle in blue is an old rivalry back from the 1970s and 1980s. In a season where Chelsea were leading the charge for promotion to the top flight, the Blues travelled to Filbert Street backed by 10,000 raucous supporters. However, the Foxes rained on their parade with a 1-o win, in a match that featured a whole host of missed penalties from Chelsea. This resulted in outbreaks of violence in the stands. Leicester went on to win the league whilst Chelsea remained in the second tier. In fact, the club's firms; the Head Hunters and The Baby Squad would have several run-ins in the years that followed. On occasion the firms would travel down to each other's stomping yards even when the clubs weren't playing, to scrap. Today, while it sounds a particularly ferocious fixture, most fans of both clubs are unaware or unaffected by the rivalry. However, some keep the fire burning in the terraces. Leicester's 'Hark Now Hear' chant features Chelsea while the Blues started the 'Over land and sea! AND LEICESTER!' trend. In fact, in a recent FA Cup tie at Stamford Bridge in 2012, City fans were turned away from certain pubs being told "You don't want to go in there. You have no idea how much they hate you."