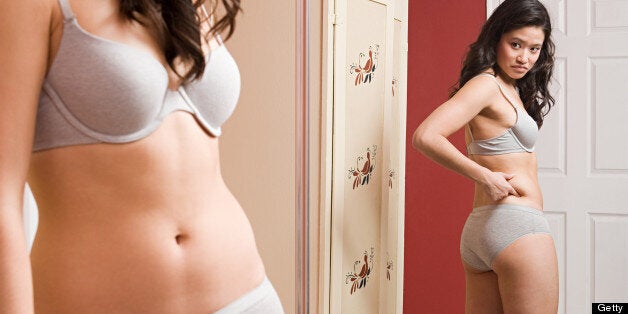 I don't know about you but I love a beauty campaign that features real women. Dove is the obvious example of a huge brand that challenged the unforgiving beauty industry's idealisation of women, demonstrating that women come in all different shapes, sizes and colours, and that they are all beautiful. Dove reminded us that "supermodel" isn't the definition of beauty.
The latest beauty brand to showcase alternative beauty ideals in their campaign is Fake Bake, a leading, award-winning brand within the self-tan industry. In July, Fake Bake launched the Real Women Fake It competition; six lucky winners (one to match each signature tan) will get the opportunity to front Fake Bake's new season campaign - a fresh alternative to other leading self-tan brands, which feature supermodels in their campaigns. Basically, women are nominated for the Fake Bake campaign by entering through the Fake Bake Real Women Fake It competition page on Facebook (a savvy social media move) and come September, six of those women will feature in the Fake Bake's campaign. Fake Bake consultant, Sandra Maclumpha says everyone should nominate themselves, their friends and their family. 'We want to hear about that colleague who juggles her career and motherhood and is still uber glam or that nurse who always looks top-to-toe perfection because she knows it cheers up her patients.'
As if this wasn't the most glamorous competition around, judges include reality TV star, Josie Gibson (of Big Brother fame). The UK came to love Josie after she openly fell for her fellow housemate on our screens and, later, worked hard to achieve a healthy lifestyle. Josie's honesty, genuine nature and hard work are appealing traits that women can relate to, so it makes sense that she should help to choose the Fake Bake winners. Josie said, 'I am so honoured to have been asked to judge such a brilliant competition. I can't wait to hear everyone's stories and to meet these amazing people!'
I'm a huge fan of this campaign, not simply because Fake Bake has shunned the easy selling point of associating themselves with a supermodel, but because they are keen to hear from women who take pride in their appearance, but who also have substance and personality - exactly the type of women that real women should be seeing more of in the beauty industry.