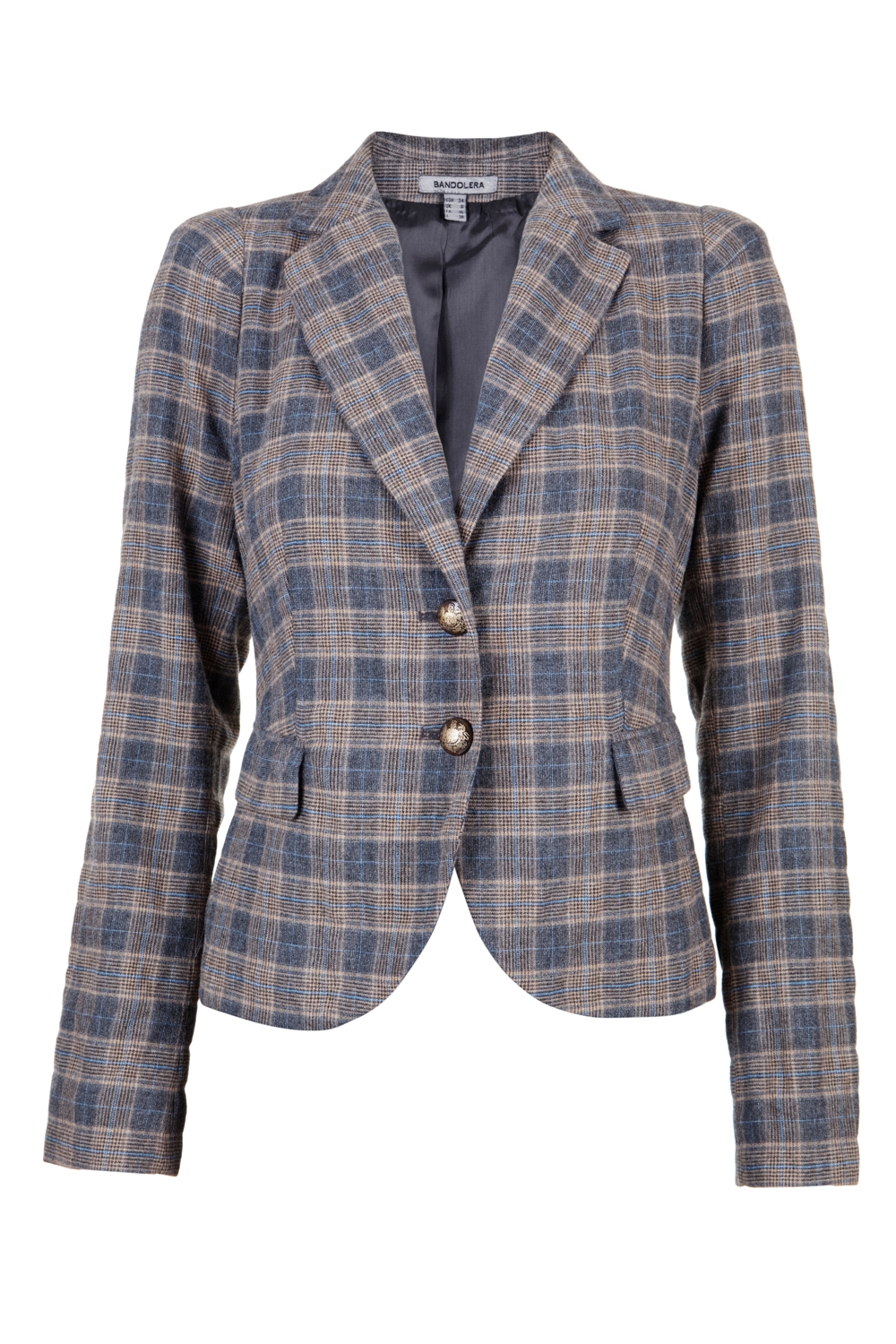 A couple of years ago, no urban fashionista would be seen dead in a jacket with corduroy elbow patches. How things change - practical country clothing, once the preserve of farmers and fisherman, is now fashionable and has spread to the city and suburbs. However, young urban women decked out for a fishing or shooting trip head for the subway instead of country pursuits. High street stores are full of tweed, plaid and wax jackets; meanwhile Hunter boots teamed with shorts are the Glastonbury uniform of countless Kate Moss wannabes.
How did this happen? The trend started with the appearance of a Hunter boot-clad Moss at Glastonbury in 2005. However, the real protagonist of this trend is the Duchess of Cambridge and whatever she wears, young women follow suit. When the Duchess of Cambridge and Prince Harry stepped out in matching Le Chameau wellies earlier this year, the country chic trend reached its zenith and a million girls have imitated her style.
Hunter, a brand with a 150 year history and suppliers of wellies by Royal appointment, has cleverly courted influential fashion bloggers with their legions of Twitter and Facebook fans. This association culminated in the Autumn/Winter 2011 campaign fronted by Sasha Wilkins aka popular blogger Liberty London Girl. Although, Hunter's very ubiquitousness at festivals might prove to be their undoing, just as Danniella Westbrook temporarily damaged Burberry's credibility, Hunter are in danger of losing their exclusivity. The TV presenter, model and the face of Superga, Alexa Chung avoided the issue at last year's Glastonbury by choosing to wear Italian brand Superga's rain boots instead.
The fact that equestrian style is now cool is demonstrated by the New York Times heralding an equestrian grooming kit bag usually found in riding shops, as the 'it' bag for 2012. The Hermes Evelyne has supplanted the Birkin as the must have bag from the Hermes stable (so to speak, couldn't resist that one); this bag is set to be one of the key bags of 2012. Fashion commentators have noted that perhaps the move away from bling is a sign of the times, certainly the Evelyne is an understated and practical shoulder bag but it still sports the all-important Hermes 'H'.
So what is country chic? The trend mirrors the relaxed country style of the English landed gentry - think the Duchess of Cambridge at Sandringham. Look for equestrian-style plaid patterned jackets worn over skinny jeans or jodhpur trousers; earthy country colours - green, brown, blue and camel; Barbour jackets; wool camel coats, Hunter wellies or Hunter boot socks (wear these with ordinary wellingtons and pretend they're Hunter boots - a great cheat if your budget doesn't stretch to the real thing).
So I'm off out to the local supermarket now:
Got my Hunter wellies - check.
Got my plaid patterned jacket with elbow patches - check.
Got my tight camel jodhpurs - check.
Got the horse saddled up and ready to go - err no!
To shop the trend at online fashion boutique glam-net, visit www.glam-net.com/clothing.