The largest off-schedule event at London Fashion Week this year was The Good Fashion Show, a public event dedicated to eco-fashion. As an advocate for sustainable fashion, part of the excitement in this sector of the fashion business is that in recent years 'eco' and 'ethical' hasn't had to compromise on directional style. The stereotype of green fashion as being a niche style only dred-locked, commune-living, vegan activists wear has finally been laid to rest. Unfortunately, The Good Fashion Show 'emporium' event did a lot to reverse that progress.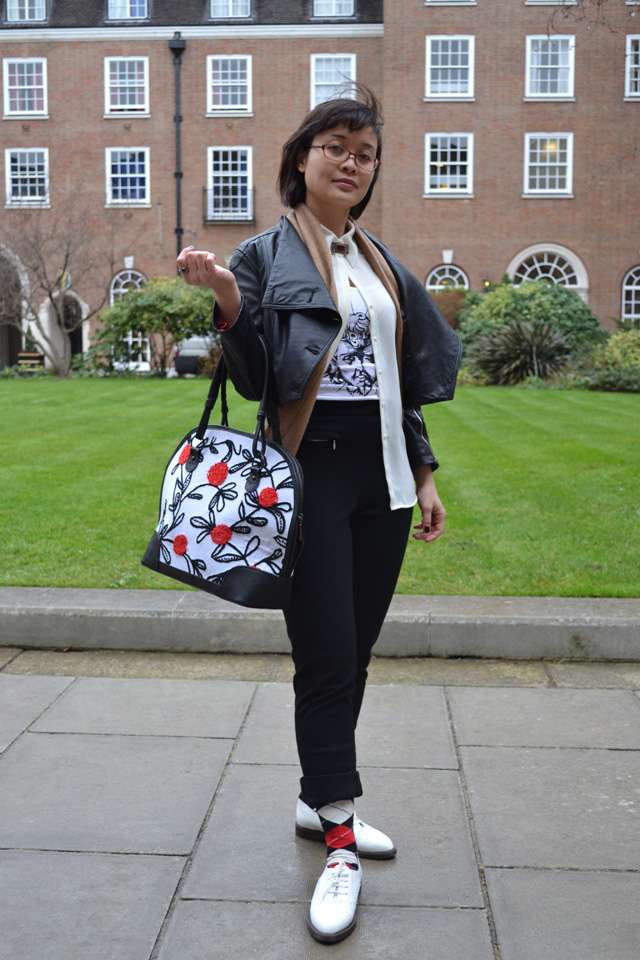 (Photo credit: Nathan Black)
As I walked in to the venue, the first stalls I saw were handmade baskets and vintage lace, both lovely, but the message all my senses instantly received was 'craft fair'. The lack of curation of this event meant that in each room, directional, sustainable fashion designers and vintage clothes sellers were squeezed in very tightly next to card designers, upcycled garments and vintage pottery. It looked and felt like a jumble sale at the town hall, but with a champange bar. For The Good Fashion Show to market itself as an alternative venue to London Fashion Week, this was an epic fail.
Having said that, there were a handful of gems I picked out of the heap. Outsider Fashion had a stall. The clothes are made using organic, ethically sourced material and are cut to really flatter the female figure with its contemporary, sleek design. Kokku jewellery had designs that melded traditional Sardinian filigree methods with the contemporary. Online boutique FashionCompassion who support social enterprises in Pakistan, had thier artisan LuckNow handbags which use traditional embroidery methods to create clutches that have a glam punk look to them. For street styling I found the best of the lot were eco-fashion tees 'THTC' had some edgy upcycled women's tops and bag designer Nina Bloom.
What I do like about the concept of The Good Fashion Show is its valiant attempt at democratising the London Fashion Week machine. While the exhibits at Somerset House are strictly for buyers and press, this off-schedule event created access for the general public during the week, offering a few stylish alternatives to the High Street.
For Day 2 of the Oxfam Fashion Week Challenge I am wearing:
Oxfam pieces:
The cream shirt and the white brogues are from the Oxfam Vintage Collection, the black trousers are Hobbs and also from Oxfam.
Challenge cheats:
The graphic tee is new and it's from HeavyEco.
The socks are new and from a Swedish brand called Happy Socks. According to thier website, their socks are are manufactured in Turkey at a family-driven factory that has been in the business for more than 30 years. The jacket is by Urban Code. The scarf is Elgin. It's cashmere and made in Scotland. The handbag is by Bags for Bliss.
Heritage pieces:
My ring and my brooch have been passed down to me across three generations.
Read Christine's report from Day 1 of London Fashion Week here