One of the questions I get since we launched Hiive over and over again is, how do I get into TV? And sadly, there is no one answer to that question. However, I was fortunate to sit down with TV Comedy Producer Carol Baffour-Awuah recently and she was full of great insights and anecdotes on her experiences of getting into the TV world. There were a lot of great nuggets of information from our conversation, so I've put Carol's thoughts together which provide lots of guidance to those embarking on TV careers.
How did you get into the TV industry?
I always knew that I'd work in the media but was never quite sure in which capacity. Initially I dabbled in journalism and as a youngster was published anywhere that would let me write. However, at University I hosted two popular radio shows and quickly had my heart set on a career in that area.
So after graduation I did work experience at London Greek Radio and Fun Radio but soon realised that I preferred to work in larger creative teams, that's when I started to consider a career in TV. As I didn't have any experience in that field, I researched every independent production company and all major broadcasters, and sent them my CV. At that stage I wasn't even sure which genre, I wanted to work in, but thankfully Princess Productions met me and suggested that I applied for their one-year, Jnr Researcher graduate scheme which was run in partnership with Creative Skillset. Thankfully I won a place on that programme and worked on shows like the Wright Stuff (C5), The Friday Night Project (C4) and Something For The Weekend (BBC2) and quickly realised that comedy entertainment was where I wanted to be and nothing else would do.
What keeps you in this industry and/or what do you love about it / your job?
Being a TV producer is very varied and I think that's one of the things about the job I love the most. No two programmes are the same and what is required of me changes on every production. I also love the creative process of brainstorming ideas in a room, developing them with your team and then broadcasting it to millions. It's so rewarding to know that a funny idea you had on the tube could make millions of people laugh at home. Essentially our job is to make memorable TV moments and that desire is never satiated, there's always another idea that you want to try and develop.
Also, I hate to admit it, but a recent pleasure of mine is when I've flicked through channels and stumbled upon an old re-run of a programme I've made. Last month I was in a hotel room and an old episode of Nevermind The Buzzcocks came on that I'd produced and all the memories of making it came flooding back, it's like going through an old photo album.
What or who has had the biggest impact on UK broadcasting in the last ten years?
From my perspective, the biggest change to impact UK broadcasting has been the mainstream adoption of on demand viewing, both through Free To Air broadcast platforms and paid for SVOD services, most notably Netflix. It's not just that viewers are no longer slaves to television schedules, but that these services have shifted from being just being 'catch up' places, to highly valued destinations for entertainment.
So the power of the scheduler is increasingly in the hands of the public. This has undoubtedly had a massive upside for audiences - they can watch what they want anytime, anywhere, there's more choice than ever before and the quality of shows, particularly US drama has sky rocketed. From an audience perspective, it's the golden age of TV as Netflix is investing so heavily in original and library content which audiences would never have (legally) got here before without being locked into an expensive contract for 12 months.
However, this golden age for audiences hasn't necessarily got a silver lining for programme makers; traditional commissioners are 'competing' with Netflix algorithms on what will be the next big hit; many must accept the fact that their shows will be watched retrospectively and based on recommendations; and it's harder than ever to track measure how many people have watched as industry systems don't cover the myriad of devices and platforms audiences now consume a single title.
The growth in choice for consumers means investments are ever more under scrutiny and it's harder to know what success means - is it a show that drives real fandom and engagement on social, or one that has reached the most viewers. Therefore we must carefully consider, now more than ever, how our programmes will appeal to people after broadcast in the different ways people are watching and what will make our shows stand out amongst all the choice that is available in audiences TV worlds. People will always want to be entertained by great TV content, but the way they do that now, versus 10 years ago is significantly different, and we have to respond to that change within a creative environment.
What's your most memorable work moment/memory?
One of the most memorable work moments for me came quite early on in my career. I worked on the last series of Big Brother for Channel 4 which was an incredible experience. At the wrap party former celebrity housemate Coolio performed his hit song Gangsta's Paradise and I got up on stage to perform it with him. I'll never forget the look on his face when he realised that I knew every word and that I could rap...badly! Great night and great end to a fabulous series.
What are you watching on TV at the moment?
I've had a busy couple of months working on a brand new show for ITV and so I've been catching up on a lot of TV. The highlights have been: Fleabag, Narcos, How To Get Away With Murder, Empire and Black Mirror - seriously the episode called San Junipero is a must watch! Up next I think I'll give Westworld a try. My friends have been banging on about it all week!
Who or what would you put into room 101?
Ooh lots of things. I think my top two at the moment are: People who snort phlegm in the back of their throats and then spit onto the street -it's so gross! Why would you do that?! More importantly, why should I hear you do that?! Secondly it'd have to be the gusset of tights, they look so unattractive and mine always seem to rip. Even the word 'gusset' is repulsive!
Who or what makes you LOL given your amazing comedy background?
I am one of those people that seems to laugh at most things so I love the intimacy of being at a stand-up gig or watching a well-crafted sit-com. However I think I laugh most at things that aren't supposed to be funny, so watching Songs Of Praise on a Sunday with my mum for example is always has me in stitches. Another classic example of vintage hilarity is that clip of Guy Goma (that man who came to the BBC for an admin role but was mistakenly interviewed as an expert live on air). His face in that video STILL makes me laugh today.
What's the best advice you have ever been given?
Take your work seriously, but not yourself. I can't quite remember who gave me this advice but it really enables me to strike the right balance at work because I always try to find the funny side to everything. To be fair, anyone who knows me, knows that I have a big laugh and I'm not afraid to use it. If I can't laugh at work a couple of times a day given the nature of my job, then something isn't right.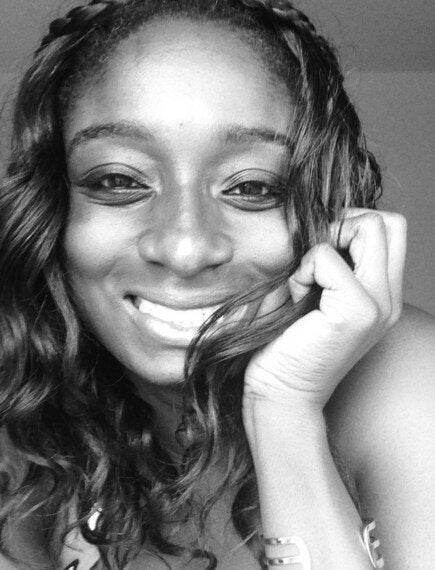 Carol is a Comedy Entertainment and panel show Producer who has worked on popular innovative content, formats and platforms. She has produced the first series of Bring the Noise (Sky 1), Never Mind The Buzzcocks (BBC2), Duck Quacks Don't Echo (Sky 1), Friday Download (CBBC), The Fox Problem (Telegraph Hill, YouTube) and Channel 4 favourite 8 out of 10 Cats Does Countdown. As an Assistant Producer she has worked on a range of comedy and entertainment from Britain's Got Talent (ITV), Ant and Dec's Push the Button (ITV), and The Rob Brydon Show (BBC2).
Related