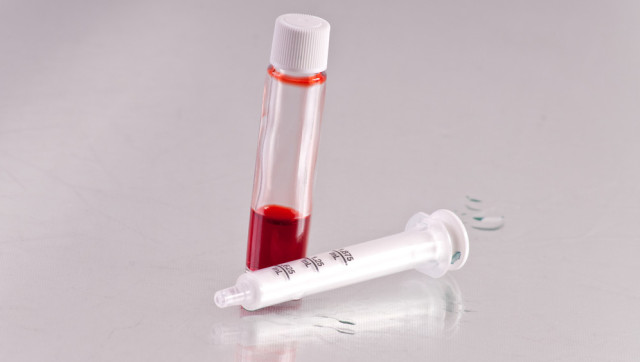 Shutterstock
Season one of HBO's raunchy and incisive TV series Girls wraps on Sky Atlantic this Monday. Produced by and starring 26 year-old Lena Dunham, Girls frankly examines twenty-something female friendships, body image, sex and--to borrow an oft-quoted line from its second episode--the "stuff that gets up around the sides of condoms."
In episode two, "Vagina Panic," Dunham's character Hannah enters the condom query into Google, pausing to nervously peek beneath the bath towel she's wearing. She also tries searching for "diseases that come from no condom for one second." A doctor's visit later reveals that Hannah has human papillomavirus (HPV), a virus which can cause genital warts and, in rare cases, cervical cancer.
A Google search of my own leads to the NHS web entry on genital warts, which effectively answers Hannah's question: "Condoms do not provide complete protection because it is possible for the skin around your genital area (not covered by the condom) to become infected." In the UK, genital warts resulting from HPV are the second most common type of sexually transmitted infection (STI), after Chlamydia. The virus is otherwise asymptomatic and, despite Hannah's partner's claims that he "tested negative," there are currently no tests approved for men.
HPV can be detected in women through a smear test, which the NHS recommends every three years for women between 25 and 49. In September 2008, the UK government launched a national programme to vaccinate girls aged 12 to 13. The NHS estimates that up to eight out of 10 people are infected with HPV at some point in their lives.
"Jessa has HPV," Hannah's friend Shoshanna informs her on Girls, "like a couple of different strains of it. She says that all adventurous women do." Although critics have pointed out errors in Dunham's depiction of HPV, her character's surprise diagnosis highlights the invisible symptoms of sexually transmitted infections in many young people.
Chlamydia is the most commonly diagnosed STI in the UK: the NHS estimates that 1 in 14 sexually active people under 24 years old are infected. Left untreated, the condition--which is largely asymptomatic--can cause infertility and other health problems. The National Chlamydia Screening Programme (NCSP) offers free and confidential testing and treatment through the NHS to people under 25. Some NCSP areas conveniently provide testing kits through the post.
Like genital warts, the herpes simplex virus (HSV) can be transmitted through oral sex, vaginal or anal intercourse, and skin-to-skin contact. As Hannah would phrase it: HSV is among the "stuff that gets up around the sides of condoms," and is especially prevalent among people aged 20 to 24. According to NHS data, at least 8 out of 10 individuals carrying HSV were unaware that they had been infected, as there are often minimal or no initial symptoms.
Gonorrhoea and syphilis, although less common than Chlamydia, HPV and herpes in the UK, also feature invisible symptoms. Approximately 1 in 10 men and nearly half of women infected with gonorrhoea do not report any symptoms. Signs of syphilis are easy to miss: symptoms include one or more small sores, typically painless, in the area where the bacteria entered the body.
HIV is arguably the most dangerous sexually transmitted condition. In 2010, an estimated one in four people with HIV in the UK were not aware of their status. HIV's initial symptoms include a flu-like illness that occurs a few weeks after infection, followed by a latent period of virtually no symptoms. Statistics from the UK Health Protection Agency estimate that 95% of new HIV infections in 2010 were sexually transmitted.
"Sex is not when we are being at our most logical. Love and passion usually take over and people can make stupid decisions," argues Sir Nick Partridge, chief executive of the Terrence Higgins Trust, a British HIV/AIDS charity. Dunham echoes Partridge's views: "Women have been having sex that confuses them and vice versa for as long as humanity has been around."
"[W]e need to make sure that people at risk know exactly how to keep themselves safe from HIV," Partridge concludes.
Condoms, when properly used, can help prevent STI and HIV transmission. If you're sexually active, use your judgement and ask whether your partner has been tested. Better yet, why not nix the suspense and make getting regular STI screenings a New Year's resolution?
The season finale of Girls airs Monday, December 17 at 10pm on Sky Atlantic.