Seán McGowan-Millbrook Road
In recent years many articles have bemoaned the death of political music in the UK. Clearly they're not looking very hard. With his tales of ordinary struggles combined with biting social commentary, Seán McGowan does what any good songwriter should, he writes about what he knows, where he comes from and the characters that make up his life.
Gearing up for the release of his new EP 'Look Lively (Live at Amazing Grace)' we meet to discuss the political, the personal and having Billy Bragg on your side.
1) Tell me about the song choices on your new EP 'Look Lively (Live at Amazing Grace)'. Some songs having been kicking around for a long time, others though, are completely new. How did you choose which songs to put on the EP?
I'm not entirely sure, ha. I don't really write a record. I write a bunch of songs and try to cut-and-shut a record together. 'Millbrook Road' simply had to get recorded / released. It's an older song but I never put it out properly. A few folks have been patiently waiting for it so it felt right to whack it on this EP. 'Patchwork', 'Patron Saint', and 'Break Time' have been knocking about for a while as well. Similarly, just felt like the right time to get 'em out there. 'Place Your Bets' is a bit of a personal victory for me. It came from months and months of frustration. It's a retaliation to being stitched up. Also, it serves as a reminder to always stick to your gut instinct and always remain resilient. 'Temp-Per' is another that came about from months of frustration and empty pockets.
2) You recorded the EP at Sam Duckworth's studio. How was it working with Sam?
Yeah, Amazing Grace. It's great. Sam and Jay Malhotra record most of my stuff now. They're great at what they do. We all get on and they 'get' what I'm trying to do, musically. The process this time round was pretty much stress-free. The boys have a great way of making a relaxed and creative environment.
3) The video for Millbrook Road is also your first music video. What was it like shooting the video, the process of making it and actually seeing the finished product?
It is. I worked with my good friend Connor Coolbear on it. We sat down and talked about what we were after. It was agreed that it should be weird, subliminal and grainy. Connor shot, directed and edited it. The end result is pretty much exactly what we wanted, maybe a little better, actually.
It was an early bloody morning with a load of bloody walking but Coolbear made it all go smoothly. He would let me have a fag when the 'backpatch' fell off and I threw one of my tantrums etc, ha. It was important for me to not have any 'performance' element in this. I wanted it to be purely a small visual storyline to accompany one of my most personal songs. I also wanted it to be different from other singer-songwriter videos I've seen. A shot of me singing in front of camera just seemed a bit boring and thoughtless for this one.
4) You're releasing the EP on Speaking Tongues, which is a great little indie label, how did you hook up with them?
AYLOTT! Ha. Yeah. I met Tom Aylott through Rob Lynch. He's one of the good guys. I met Jamie Jazz at a Get Cape, Wear Cape, Fly show a year or Two ago. Also one of the good guys. Certain situations had kind of left me in 'limbo'. I was having a beer with Jamie one evening and he suggested the idea. We all flirted with it for a week or so then all agreed it just made sense. I feel comfortable working with people I know and trust. The Speaking Tongues folk know where I'm at and what I'm trying to do. I'm confident we're a good match and looking forward to working with them on this record.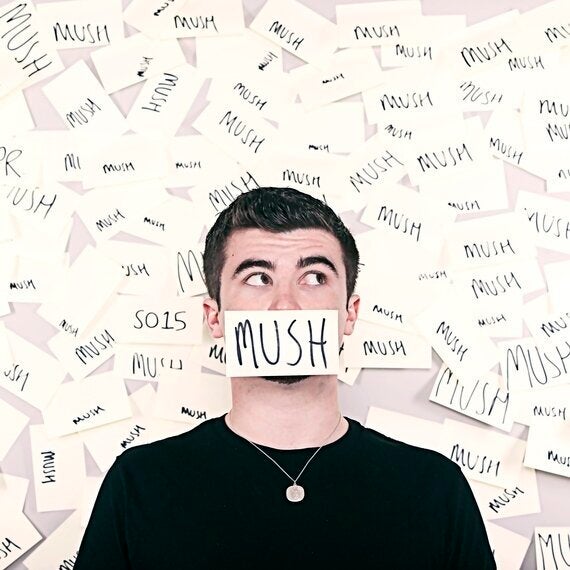 Photo credit: Chris Meany
5) You're playing with Bill Bragg (and Sam Duckworth and Tim O-T) soon at a anti-austerity show in Manchester. What it's like playing gigs with them and particularly politicised music?
Well Bragg is just Uncle Bill, isn't he! Top man, ha. It's brilliant to be honest. They're all super-dudes and playing shows, hanging out with them is inspiring. It's an important time that requires important conversations. I'm very proud to be a part of this gig. The line up is insanely good. The causes are extremely worthwhile. For someone who writes social commentary music like me, this is where I want to be. It's also very lovely to be reminded that I'm not alone.
6) A lot of people boringly state there's no political music, this is obviously bollocks. Do you think musician should tackle political issues and who are you listening to at the moment?
I think if musicians want to, they should. It's art at the end of the day, do whatever you want. In my music I like to talk about my personal experiences and the environment around me. So politics comes into it naturally for me. I like people who speak their mind. Whether or not I agree with them is a completely different thing all together. I'm also big into honesty in lyrics. I like to believe the songs I listen to. Will Varley, Onsind, and Grace Petrie are dominating my iTunes plays at the moment.
7) You went on a big tour with the lovely lads (and lass) in Skinny Lister. What did you learn from that tour?
I learned that they are the best fucking live band in the country and the loveliest people to ever walk this earth. I also learned how to tour properly. The importance of balancing work and fun and making the most of both. Skinny Lister tour relentlessly and have it locked down pretty much spot on. They were excellent every night on stage, fun to be around off stage, and well organised in all the bits in-between. I also learned how to keep a crowd. I'm not very good at talking, really. I get quite nervous and anxious and say stupid stuff. I found that Skinny as people really relaxed me and made me feel comfortable. As a band they inspired me to have fun, be fun and be entertaining. That was the best tour I've ever done and feel as if it was a turning point for me in my career. Eternally grateful to Skinny Lister for bringing me out of my shell and reinstalling some self confidence which I had lost.
8) Your songs often reflect the day to day kind of struggles from personal relationships to hassle at work. When writing songs do you consciously choose to write about those things or is it more of a process of catharsis?
I don't think so? I don't really know. I just kind of start writing and it tends to lock on to a specific thing. I spend a lot of time day dreaming and over thinking. I think I'm quite good at attaching myself to an emotion or a situation, past or present, my own or a friend of mine's, then just exploring it. I'm definitely a massive Emo, haha. Writing songs about certain experiences in my life doesn't fix anything. It doesn't make anything easier to deal with either to be honest. I spose it's just all I know so all I can write about. Don't get me wrong it's lovely when someone relates to what I'm singing about. In fact it is literally the best feeling in the World. God, I'm not too sure. It's not something I've really sat down and thought about. I think if I did it'd do more harm then good. Haha.
Look Lively (Live at Amazing Grace) is available for pre-order from Speaking Tongues.