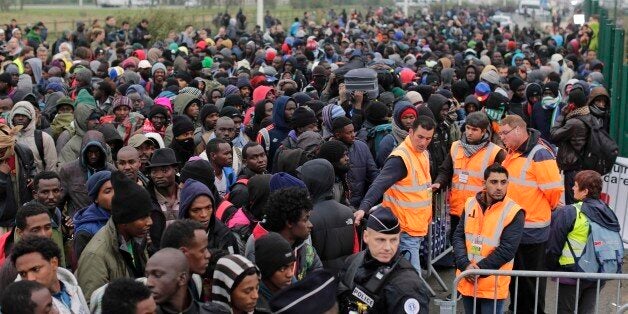 Much attention has been placed on the vulnerable and unaccompanied minors who are facing imminent eviction from the camp. This is true on the part of both the government and general public.
Not all of this attention has been compassionate and in recent days unhelpful media speculation has been distracting from the key issue: there are vulnerable and unaccompanied children in the camp who should not be there.
These young refugees, many of whom have a legal right to claim asylum in the UK, have experienced unthinkable horrors at home and in their journeys to Europe. Many have endured extreme violence or seen their loved ones killed. We have heard countless stories like this through our work over the last year, some of which can be read here.
It is vital that these vulnerable camp residents are kept safe ahead of, during, and after the demolitions. We know that in February when part of the camp was destroyed, at least 129 young children went missing. This is unacceptable.
Care4Calais remain concerned for the safety and well being of all camp residents, including but not limited to unaccompanied minors.
The speed at which the demolitions are taking place is a cause for deep concern. We do not believe the necessary steps to safeguard children and provide the resources required for the nearly 10,000 residents to be safely removed from the camp have been taken.
Every day we are seeing further serious issues arise, not limited to the fact that so far not even half of the unaccompanied minors with a right to claim asylum in the UK have been transferred and now face the dangers posed by demolition. Other key issues which must be addressed are:
For the last year Care4Calais and a small number of other charities have been the only groups providing vital aid to refugees, including clothing, food and basic necessities. The French Government has so far failed to provide even these basics, raising concerns as to how refugees will access vital supplies once they are dispersed across France and we are less able to provide support
Following the February evictions there were reports of serious failings at the Welcome Centres which refugees are being directed to. In addition to lack of basic resources, there is also severely limited access to interpreters, lawyers and vital information on the asylum process. Refugees have a limited amount of time once there to decide whether to claim asylum, and without these necessary services, they face unfair and unsafe deportation
In the towns at which Welcome Centres have been set up, there have been violent protests from local residents. It is an extremely hostile and dangerous environment for the small groups of refugees to enter and we have seen no evidence that they will have the support or protection they need on arrival
It is likely that many refugees will travel to the smaller unofficial camps in the Northern coast of France. They will likely face harsh consequences from the French police for doing so. If refugees do manage to settle in these camps, there is a significant lack of infrastructure and the majority have no running water, electricity or toilet facilities
Demolitions do not constitute a long-term and sustainable solution to the crisis and they are not a deterrent to refugees who, by definition, have no choice but to flee their homes. Half of the camp was demolished last year and it has since doubled in size.
The refugees in Calais who are seeking asylum in the UK have strong reasons for wanting to travel here, it is estimated that almost a third of camp residents have family members in the UK and others have fought with the British Army in Afghanistan.
Demolitions have hugely harmful consequences, not only being a traumatic experience for the vulnerable refugees experiencing them, they destruct vital infrastructure, encourage illegal and unsafe routes into the UK and encourage the creation of smaller more unsafe camps.
The refugee crisis in perspective
More than a million refugees have crossed into Europe in the last year; Britain has received 38,878 asylum applications while countries such as Germany have received over 400,000. There are approximately 10,000 refugees in Calais, not all of whom are seeking asylum in Britain.
The UK has committed to do more and must take action now before this humanitarian crisis worsens. The government has a vital part to play in delivering a sustainable and long-term solution to this crisis and ultimately ensuring vulnerable people are protected.
Over the next week we will be doing all we can to provide vital support to refugees during this turbulent time, to re-assure them, provide them with as much information as possible and working hard to deliver aid where it is needed. If you want to support refugees, you can donate here or sign our petition.