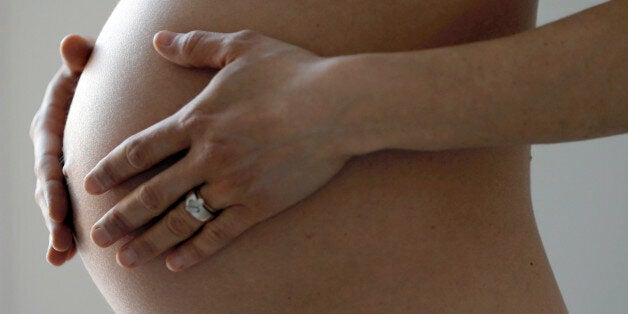 Pregnancy today is viewed as an act which must be carefully planned and prepared for. Babies can't just be delivered into a situation of stability - a safe, warm home and to parents who love it - long before conception women are expected to get their bodies pregnancy ready and fighting fit for the optimal gestation.
Earlier this year, an article in the Lancet called for all women of childbearing age to be screened for alcohol use when they attend a GP appointment. Regardless of their pregnancy intentions, women should apparently be quizzed on their alcohol intake in order to protect a non-existent foetus from the vices of its mother.
Once pregnant, women are now warned that even "a little bit of alcohol" can cause problems - including poor growth, premature delivery, and behavioural problems further down the line. The real problem is not alcohol - it's that there is no evidence that light consumption during pregnancy can cause this kind of harm.
For others, women don't even need to have started their periods for the preparation for parenthood to get underway.
Increasingly, pregnant women themselves are being held accountable for a host of outcomes, not just in their own offspring, but in the children their children go on to have, through their apparently inadequate bodies.
The last women's health report of the Chief Medical Officer warned women that obesity in pregnancy could cause disease in their grandchildren, as suboptimal conditions in their wombs could pre-programme their foetuses, and the eggs of that foetus, to a lifetime of ill-health.
For one, we need to look very carefully at how evidence in this area is communicated. When it comes to overweight and obesity, the evidence base for long term impact on children via the womb is shaky. Yes, the children of obese women are more likely to grow up to be obese, but according to one major recent study that is much more likely to be the result of shared genetics and lifestyles than the impact of a mother's BMI in pregnancy.
It is simply not right to take an issue as complex as obesity - which is closely linked to social deprivation - and lay responsibility at the feet - or the wombs - of pregnant women.
Women have the right to evidence-based information to make their reproductive decisions, which should be theirs to make. They should not have risks hidden, neither should they be overstated - or imply a certainty that does not exist.
Whether its warnings on the risks of overweight, alcohol in pregnancy or indeed how they feed their newborn babies - women deserve to have these risks communicated in a way that respects the limitations of the available evidence, and trusts women to make the choices that are right for them.
This week bpas will join the charity Birthrights, the Centre for Parenting Studies at the University of Kent and Engaging Sociology at Canterbury Christ Church University for a conference: Policing Pregancy: who should be a mother? to explore the provision of pregnancy information - and whether we can develop a more woman-centred approach. We can do better than what women are being delivered today.
Related