'The Big Short' - fascinating, witty, sobering, a terrific tale of greed and corruption on Wall Street - 'The Assassin' requires patience but the reward is a feast for the senses - Eric Barbier's 'The Last Diamond' is a stylish, pacey diamond heist bedded in seduction, double cross and murder.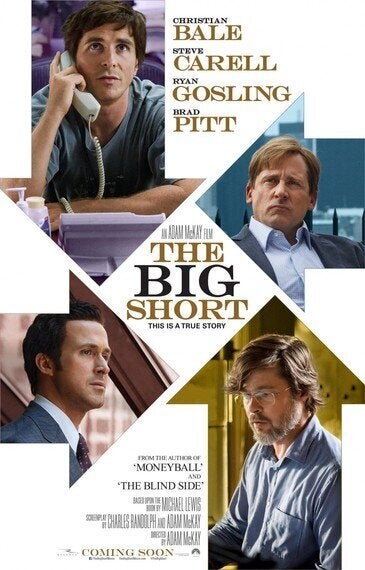 Director: Adam McKay. Christian Bale, Steve Carell, Ryan Gosling, Brad Pitt. Drama. English. USA 2015 130 mins. (15) ****
J.C. Chandor's exciting and intriguing thriller, 'Margin Call' covered 36 hours in 2008 when a Manhatten bank realised that the bubble was about to burst and Martin Scorsese's 'The Wolf of Wall Street' tracked the ups and downs of 'F... the clients,... move the clients pocket into your pocket,' scumbag stockbroker Jordan Belfort.
Adam McKay's witty, entertaining and sobering 'The Big Short,' follows four individuals who saw the oncoming bubble burst in sub-prime mortgages as a sure shot way to loads of cash and a place in the sun. Adapted from Michael Levis's best seller 'The Big Short. Inside the Doomsday Machine,' it's a tale of the 2008 crash that saw Wall Street gasp in disbelief at it's blindfolded, self-imposed suicide bid and the inevitable government bail out.
Hedge fund manager Michael Burry (Christian Bale) likes a heavy rock music background and the feel of the ground on his shoeless feet and he's onto the sub-prime mortgage bubble burst, hedge funder Mark Baum (Steve Carell) spits venom at Wall Street's corruption, perma tanned banker Jared Vennett (Ryan Gosling) loves himself and narrates the film and former banker Ben Rickert (Brad Pitt) has cast off the suit and tie and gone awol. The weird bunch merge with one thing in common - an eye for a market cash kill. Add on two small time investors Charles Geller (John Magaro) and Jamie Shipley (Finn Wittrock), looking for a way into a big cash hit and with a roaming camera the horror story unfolds.
It's a banker's laugh over lunch when Michael Burry approaches them and wants to 'short' - bet against the housing market. The banks love it. He's crazy. They'll make a killing with the huge insurance premiums. The housing market's watertight. Sideline a trip to sunny Florida and deserted streets and a chat with two slime ball mortgage brokers happy to boast about their sales and the confirmation's there. The bubble's going to burst.
Adam McKay offers a witty insight into financial jargon with Margot Robbie in a bubble bath chatting about sub-prime mortgages and chef Anthony Bourdain deciphers risky mortgages bundled together and pushed forward as an investment package -collateralised debt obligations.
Fascinating, witty and entertaining with a terrific storyline and well acted. A sobering horror story. Corruption and greed rule. Pick up today's financial news. Has anything changed?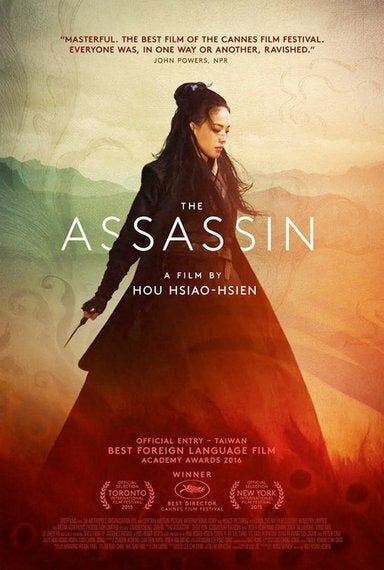 Director: Hou Hsiao-Hsien. Shu Qi, Chang Chen, Zhou Yun. Drama. Mandarin with English subtitles.Taiwan, China, Hong Kong 2015 104 mins. Winner Best Director 2015 Cannes International Film Festival. (12A ****)
Richly poetic with a visual splendour and painterly quality that dazzles, 'The Assassin', adapted from a 7th Century Chinese legend is a triumphant return after a seven year absence for the Taiwanese director Hou Hsiao-Hsien and his first foray into the Wuxia genre of period martial arts drama.
10-year-old Nie Yinniang (Qi Shu) was abducted by Jiaxin, (Sheu Fang-yi) a mysterious nun tasked with moulding her into an assassin to target corrupt local governors. Having failed in a task,where compassion kicked in, Nie's given a last chance to redeem herself when she's sent to the remote Weibo region to kill Ji'an (Chang Chen) her cousin and one time love. Reacquainted with her father Nie Feng (Ni Dahong) and the land of her birth and privy to the whirl and intrigue of court life, Nie Yinniang must choose between the man she loves and the righteous path of the the assassin.
'The Assassin' isn't a martial arts blood soaked extravaganza and undoubtedly it's slow and difficult. With patience the reward is a brilliantly choreographed, mesmerisingly hypnotic mix of stunning and extravagant painterly compositions that vibrate in a swirl of colour, images, atmosphere and sound. Opening in black and white Academy ratio, a man on horseback, the swiftness of assassination, a brief glimpse in time and then Nie Yinniang's return to her homeland moving into glorious colour and 1.85:1 ratio and the spectacle and intrigue of court life in the Tang dynasty in 9th century China. There are brief explosions of violence often seen at a distance but this is a film that offers mystery, atmosphere and colour, rather than blood.
Haunting, poetic, mesmeric and rich. A feast for the senses that earned Hou Hsiao-Hsien Best Director at the 2015 Cannes Film Festival.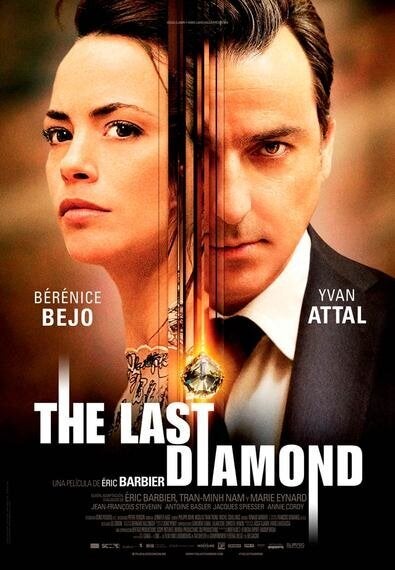 Director: Eric Barbier. Yvan Attal, Berenice Bejo, Jean-Francois Stevenin. Thriller, Drama. French with English subtitles. France, Luxembourg, Belgium 2014 108 mins. (15) ***
Monmartre, Pigalle, the lingering smell of a Gauloise or Gittane, trench coats, Jean Servais and Jean Gabin, the essence of the 50s French gangster movies. Some may suggest that a gold bullion heist that went wrong in Jacques Becker's 1954 'Honour Among Thieves' with Jean Gabin kicked off the heist movie but it was Jules Dassin's classic 1955 'Rififi' and it's innovative 28 minute safe cracking sequence that established the heist movie, remade as 'Ocean's Eleven' and echoed in 'The Killing' and 'Reservoir Dogs.'
Eric Barbier's stylishly shot, pacey and entertaining 'The Last Diamond' offers a diamond heist bedded in seduction, double cross and murder with an amusing final twist.
Simon's (Yvan Attal) on parole and with his partner Albert (Jean-Francois Stevenin) gets side tracked from the straight-and-narrow by the 'Florentin,' the legendary 137 carat yellow diamond up for auction in Antwerp with a 40 million Euro tag. It may be a risky heist but it's too good to miss. How to get in? Seduce Julia (Berenia Bejo) whose mother's mysterious death still haunts her and who's taken personal charge of the auction.
Placed in the crime-romance mode, it's a bit too clean and needs a whiff of Gauloise menace and the real smell of double-cross to take it out of it's comfortable territory. There's no honour among thieves but the heist's here to stay.
For further FILM and BLU RAY/DVD REVIEWS see www.film-reviews-and-news.co.uk
Related