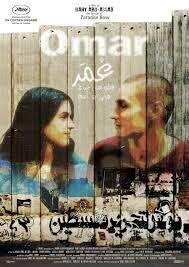 Cast: Adam Bakri, Leem Lubany, Iyad Hoorani, Samer Bisharat, Waleed F. Zuaiter
Language: Arabic & Hebrew with English subtitles
Country of Origin: Palestine 2013 96 mins.
Winner Jury Prize Un Certain Regard 2013 Cannes International Film Festival, Best Film 2013 Asia Pacific Screen Awards (APSA), Nominated Best Foreign Language Film 2014 Academy Awards
'Stunning, terrific, tense, superbly acted and relevant - a should see, must see.'
'Omar' is a tense and gripping drama about three childhood friends, their friendship, love and loyalty in occupied Palestine.
Omar (Adam Bakri) scales the infamous eight foot grafitti covered concrete wall that divides his village to visit Nadia (Leem Lubany), his childhood sweetheart and younger sister of his best friend Tarek (Iyad Hoorani). A Berlin wall in Palestine that separates Israelis from Palestinians and also from one another. Their love is hidden, played out in snatched moments and by passing notes in coffee cups - to discuss plans for their resistance to the Israeli occupation.
Omar, Tarek and Amjad (Samer Bisharat) are powerless, isolated and humiliated by stop and search. Independent of Hamas or any splinter group,friends alone in the occupied West Bank, the choice is a home and family or fight for the freedom of Palestine.They feel the instinctive need to do something.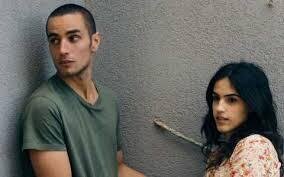 Tarek comes up with a plan to assassinate an Israeli soldier with each friend having a pivotal role - they must all have an equal share in its success or its failure.
But Omar's vulnerable in a world of lies and betrayals where all trust has gone.
Passionate, emotional and relevant. A nail biting tense thriller with a love triangle, full of suspence in the action filled narrow alleys of the West Bank. Fantastically realistic,startling in its conclusion and with stunning cast performances particularly from the relatively unknown Adam Bakri as Omar and Waleed F. Zuaiter who plays an Israeli handler.
'Omar' is a should see-must see movie. Stunning cinema - it's terrific.
Released by SODA PICTURES 30th May 2014
http://youtu.be/WJn7vCy9M6Y
Follow film reviews at www.film-reviews-and-news.co.uk
Related