Justin Kurzel's 'Macbeth' is a powerful and breathtaking blood drenched cinematic force - Ridley Scott's 'The Martian' leaves Matt Damon stranded on Mars - 'Fidelio : Alice's Journey', Lucie Borleteau's feature debut examines a sexually liberated woman's journey of discovery - Marc Silver's riveting documentary '3 1/2 Minutes' relates the 'loud music' killing court case.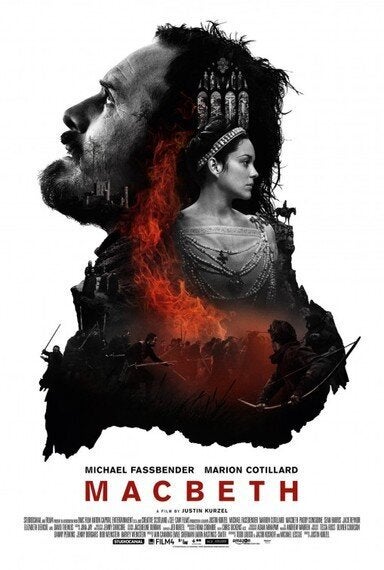 Cast: Michael Fassbender, Marion Cotillard, Elizabeth Debicki, David Thewlis, Paddy Considine
Country of Origin: UK, France, USA 2015 113 mins.
Powerful and breathtaking, a blood drenched visually stunning 5-star cinematic force that burrows into the heart of Shakespeare's classic play.
An all consuming lust for power and position, murder and a descent into madness. Lady Macbeth (Marion Cotillard) bitter and anguished by the death of her only child persuades Macbeth (Michael Fassbender) to kill King Duncan (David Thewlis) and take the throne. Position and power will be theirs and the descent into paranoia and madness consumes them.
Visually stunning with slow motion battles set against a cloud and rain swept landscape that's as much a character of the film as the outstanding cast. Jed Kurzel's thunderous score, Adam Arkapaw's cinematography and Justin Kurzel's directorial vision and flourish teamed with leads Michael Fassbender and Marion Cotillard makes for an outstanding and rich cinematic version of 'Macbeth'. It's stunning cinema.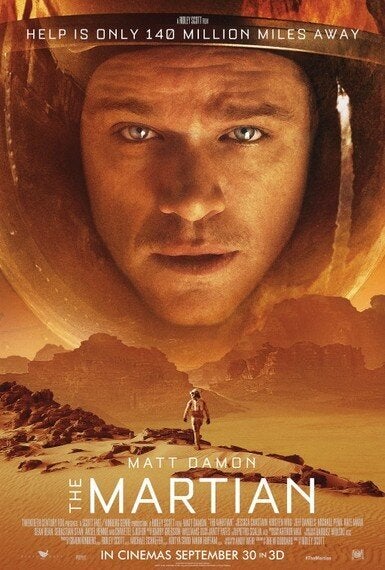 Cast: Matt Damon, Jessica Chastain, Kristen Wiig
Country of Origin: USA 2015 141 mins.
'Water on Mars' headlines the news as Ridley Scott's gripping thrill-filled spectacular space adventure leaves Matt Damon stranded on the Red Planet.
Things go wrong for an American team tasked with bringing back samples from Mars when a ferocious storm kicks in and astronaut Mark Watney's (Matt Damon) hit by flying debris and presumed dead. The mission's aborted and Commander Melissa Lewis (Jessica Chastain) and her crew begin their journey home. Mark Watney, the team's botanist is alive, stranded in the Martian desert and all communication's dead. For all the technical know how, it's one man who needs to draw on his resources, resilience and humour to survive and if he links up with NASA and his fellow astronauts, how will they rescue him?
Jordan's Wadi Rum stands in for the Martian desert, the special effects hit the mark and Jason Bourne, sorry Matt Damon does it all with great humour.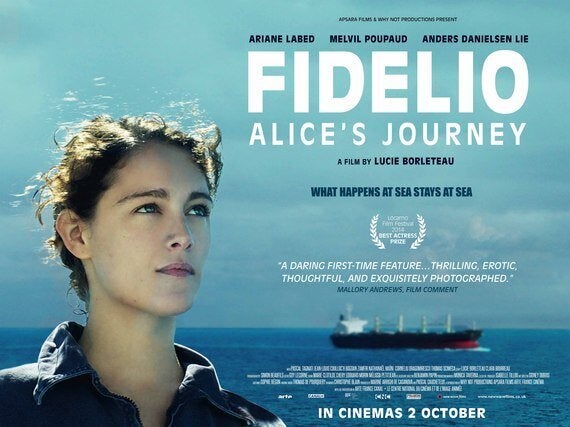 Director: Lucie Borleteau
Cast: Ariane Labed, Melvil Poupoud, Anders Danielsen Lie
Language, French, Romanian, English, Tagelog, Norwegian with English subtitles
Country of Origin: France 2014 97 mins.
Lucie Borleteau's remarkable, sensitive and perceptive feature debut examines a sexually liberated woman's journey of self-discovery and selects an unusual location, a deep sea freighter, the Fidelio.
The engine room of a ship maybe claustrophobic, noisy and all male but it doesn't put Alice (Ariane Labed) off. She's loves her job and when an engineer is found dead died on the Fidelio, Alice takes his place little realising that Gael (Melville Poupaud), a former lover is the captain. With her partner Felix (Anders Danielson Lie) ashore, and with feelings for both men, after an initial rebuff when Gael 'tries it on' the romance is rekindled. Seen through Alice's eyes, the only woman in a claustrophobic man's world and shot aboard a real freighter, Ariane Labed portrays an independent, vibrant, outgoing and flirtatious woman, vulnerable and lonely but forthright and unashamed about her desires and sexual past who begins to re-examine her life.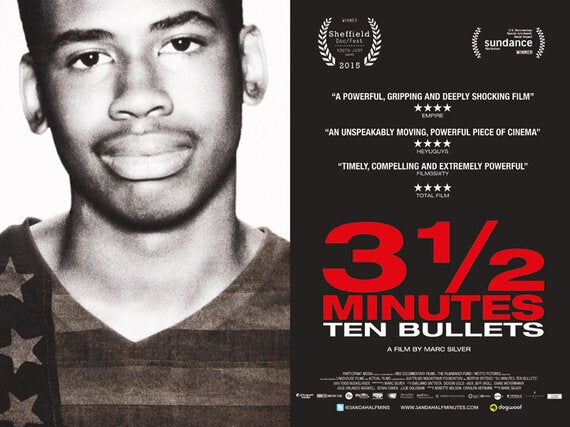 Cast: Jordan Russel Davis, Michael David Dunn
Country of Origin: USA 2014 98 mins.
On 23rd November 2012 two cars parked next to each other in Bay Meadows petrol station, Jacksonville, Florida. 45-year-old Michael Dunn objected to the volume of the music in 17-year-old Jordan Davis' car. Angry words were exchanged and 10 shots were fired into the car carrying Jordan and his three friends. Jordan Davis died and Michael Dunn fled the scene. Arrested the following day Michael Dunn claimed justifiable self-defence in what became known as the 'loud music' killing.
Gun control, the power to kill in self defence and racial bias are headline news and with full camera access to the trial proceedings Marc Silver's powerful and gripping documentary relates the case through witness testimonies, police interrogation footage, media reports, local radio station chat shows and interviews with Jordan Davis' parents. Surprisingly there's no psychiatric profile of Dunn or reference to alcohol that could have upped his machismo as he'd attended his son's wedding prior to the shooting.
Beyond the Reach - (12A) Thriller, 91 mins. Rating: ****
It's Michael Douglas in brilliantly loathsome form as a high-flying corporate shark, hunter against hunted, played out in the Mojave desert.
Danny Collins - (15) Comedy Drama 106 mins. Rating ***
Al Pacino is an ageing rock star who can't give up his hard-living way -hilarious, heartfelt and appealing.
For further details on this weeks film releases and Blu Ray/DVDs see www.film-reviews-and-news.co.uk
Popular in the Community