BABYMETAL return to the UK for another round of genre-bending, guitar shredding, unbridled mayhem in front of another sold-out London audience.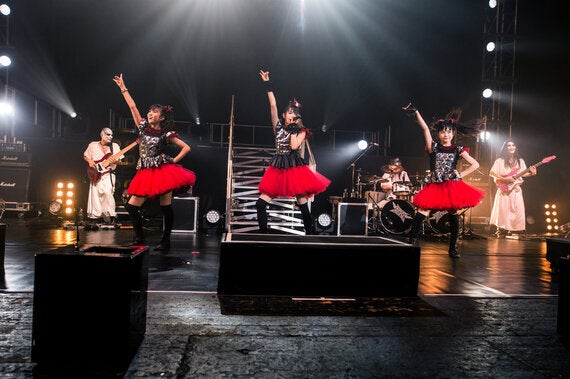 After I managed to dry out from the biblical downpour before the show I was afforded the chance to watch BABYMETAL, the Japanese J-pop/metal hybrid, from many vantage points on Saturday November 8 2014; high up in the balcony, the peripherals of the stage, on top of several other people after the infamous 'wall of death' collapsed during 'Ijime, Dame, Zettai' ('No more bullying, never' obviously) and I can honestly say with not a hint of irony, BABYMETAL smashed it this night.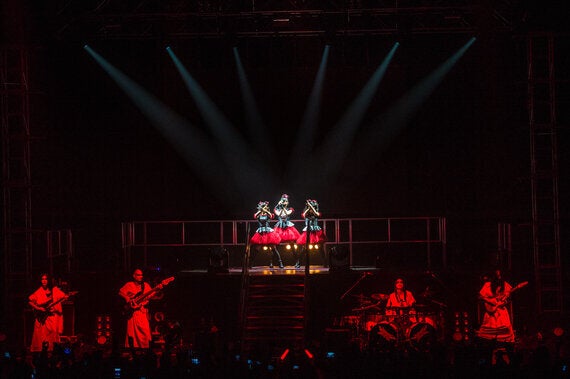 Not to say they were that bad at the Forum in July, far from it; they were astonishing then, but now they had a meaner, more purposeful edge. And I think the bigger venue (the Academy is over double the capacity of the Forum) suited them down to their tiny boots with Moa Kikuchi (Moa-Metal), Yui Mizuno (Yui-Metal) and Suzuka Nakamoto (Su-Metal) covering the huge stage with effortless zeal and pin-sharp dance moves.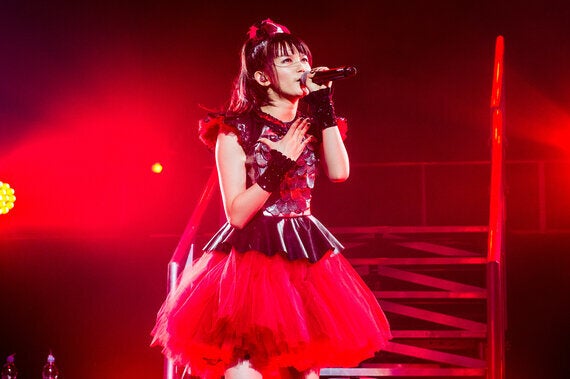 As in July the band were backed by the ridiculously talented Kami (God) band but it was the girls, rising from beneath the stage during show opener 'Death', that stole proceedings. Songs Akatsuki and Rondo of Nightmare gave Su a chance to show off her remarkably powerful voice and 4 No Uta, the wonderfully bonkers Onedari Daisakusen opportunity for Moa and Yui to lead the audience on a wildly merry journey into the land I would like to call This Is Fabulously Good Fun, Isn't it?
I've had some time to reflect on this show and I am still lost for words. Some folks have described it as a bit like an anime cartoon come to life. This is completely false. It is an anime cartoon come to life; one you're absorbed into, spun upside down and in front of, pushed, tripped and soaked with.
A montage about fox gods, legends, a new song and everyone left just as wet as they arrived but with more bruises and with bigger smiles than any rain cloud could ever hope to wash away.
Like I said in March, BABYMETAL are here for a few more years yet and this sublimely energetic and wickedly fun show only reinforced that opinion.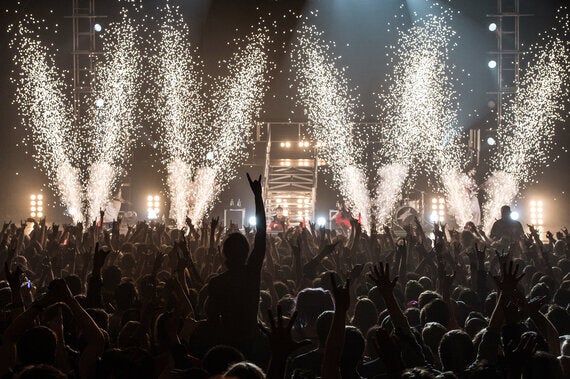 BABYMETAL'S debut CD is available to buy on iTunes.
All photos above copyright Dana (Distortion) Yavin.
Related