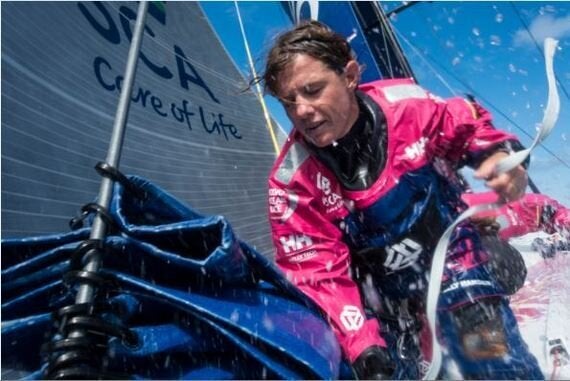 A 24 hour cycle as part of Team SCA is quite unlike anything I have experienced before. Our 24 hours aren't split clearly into day and night like everybody else's - we instead live as part of a constant process, a finely tuned sailing system, which moves in four-hour sprints.
For four hours at a time we work at 100% on deck either trimming the sails, driving our powerful Volvo 65 or grinding as hard as we can to ensure we are moving in the right direction as quickly as possible. We then have four hours to cram in everything from eating, drinking, washing and sleeping.
That's in theory. Our carefully planned system can all too quickly go out the window if there is a sail change or manoeuvre, meaning it is literally "all hands on deck". This has been happening quite a lot recently.
During times like this, we could all do with a bit more sleep. Especially as the conditions at sea are getting harder and the temperature is beginning to rise - resulting in extra fatigue on deck from the heat.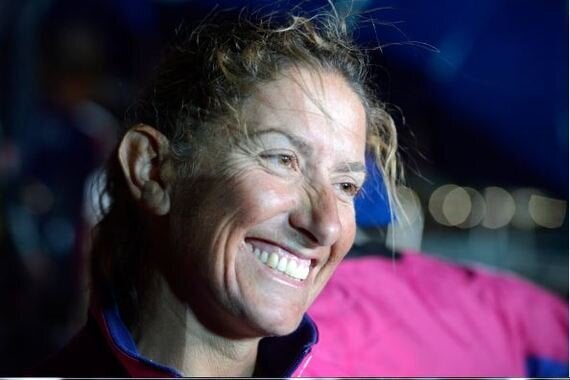 This is where Dee comes in. As well as being medically trained, Dee Caffari is also Team SCA's resident 'mum', so she's always making sure we are looking after ourselves. From monitoring how much we are eating and drinking to a couple of kind words here and there - Dee ensures we stay happy and healthy, which is vitally important in such a tight, confined environment.
Having 11 sailors living and working on a 65 foot boat is quite restrictive, though we all have our own little bit of personal space - our bunk - which is definitely the best place to be if you are off watch and you want a little peace and quiet. In these rare moments of solitude you can email loved ones, you can listen to music or, like me, you can spend some time getting to know your teammates - like Dee.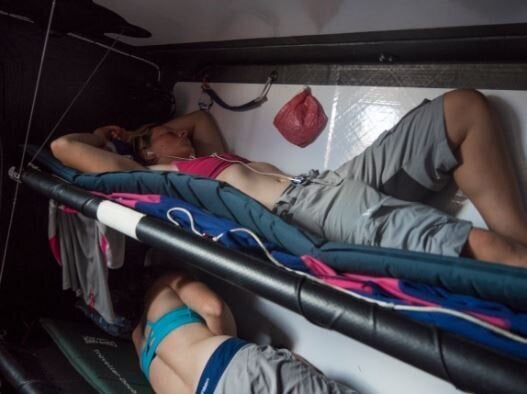 As the only woman to have sailed solo around the world in both directions, Dee is used to spending time on her own. Rather than keeping to herself, she instead loves the hustle and bustle of being part of Team SCA. For her the Volvo Ocean Race is the pinnacle team sailing event, so when she knew there was going to be an all-female team entering this year's edition, she wasn't going to let the boat go without her. It really was the prefect challenge.
I was particularly interested to hear what the biggest difference was between talking part in a solo sailing event, and being part of a Team, which Dee answered almost immediately: responsibility.
In Team SCA you are a small cog in a big machine. For someone who has been used to taking sole responsibility throughout her career, this can be frustrating as you cannot always be as involved as you want to be. The key is to remind yourself of the bigger picture, and that we all need to try and get the best out of each other.
Though it feels like we've been sailing better - it is exciting to think that we still have a way to go before we reach our full potential. The more we work together, encourage each other and continue to learn about how we can develop, there is no restriction on what we can do as a team.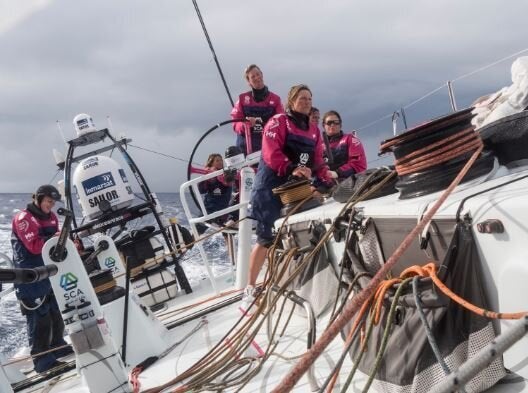 It's exciting times for Team SCA. Not only this, but the fleet is getting closer and we are in visual contact with two other boats, Mapfre and Dongfeng.
Thank you for following us, and make sure you come and say hello on Twitter using the hash-tag #teamsca!