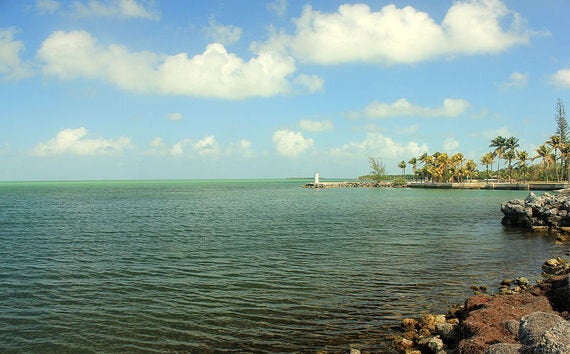 Heading on a tropical holiday often means emptying your bank account on a costly resort at a characteristically expensive destination, like Fiji, Turks and Caicos, or Curacao. The Florida Keys are often overlooked as part of the much-visited American state of Florida, but those who haven't been are missing out on one of the most affordable, laid-back, scenic, and adventure-filled holiday destinations in the Western Hemisphere. These six reasons why you should pack your bags for the Florida Keys will make you want to set your escape to the "Conch Republic" in stone today.
The Reefs Are World Class
You don't have to travel around the globe to find a world-renowned snorkeling and diving locale. Key Largo's famed John Pennekamp Coral Reef State Park is part of North America's third-largest and only living coral barrier reef, meaning it's the best place on the continent to plunge beneath the service. Be prepared to be wowed by the rainbow of colours beneath the surface, whether you're floating above the reef or submerged in a school of brilliant tropical fish, sea turtles, or stingrays.
The "Keys" are also known for artificial reefs, like the Vandenberg Wreck and Spiegel Grove, offering just as impressive marine life. It's easy to spend an entire adventure in the Florida Keys uncovering the natural wonders that lie beneath the water's surface.
The Beaches Are Worthy of Postcards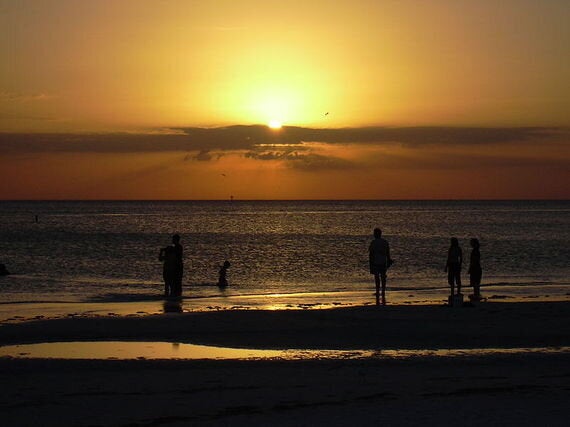 Many travelers have heard about the crystal clear waters, vibrantly coloured coral reefs, and mangrove trails that make water-based adventures in the Keys so unforgettable. But the cartoonish palm trees, sugary sands, and views of light blue water against cloud-dotted skies are what make days on the beach in the Conch Republic equally as impressive. Lounge under a swooping coconut palm with a cold drink on Islamorada or find the perfect beachfront resort on Key West, but whatever you do, don't miss one of the Florida Keys' iconic orange sunsets.
Getting There Is Easy and Affordable
For Americans, traveling to the Florida Keys is a no-brainer. They don't need a passport, the currency is the U.S. dollar, and they can stay as long as they please. However, it's not much more difficult for travelers from the United Kingdom (and many other parts of Europe) to spend a week or extended stay in this affordable, tropical paradise.
Travelers can fly directly to Key West or one of Florida's other favourite coastal destinations, like West Palm Beach or Miami, and drive south to the Keys in just one or two hours. United Kingdom-based travelers can also apply for an ESTA to stay up to 90 days in the United States, which means you can spend an entire winter in the Florida Keys for the price of staying just a few weeks in of the Caribbean's more costly destinations.
The Overseas Highway Is One of the World's Most Scenic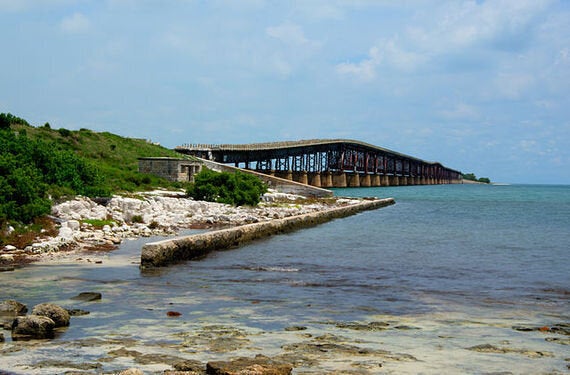 Reaching your destination in the Florida Keys is just as enjoyable as being there, and many experts on the area suggest you take the drive from Miami to Key West. The Overseas Highway offers roughly 200 kilometres of picture-perfect scenery on both sides of your vehicle as you pass over an elaborate systems of 42 bridges from island to island along the Keys. Now recognized as an "All-American Road," the Overseas Highway has been featured in Hollywood films (True Lies and 2 Fast 2 Furious) and has been praised as one of the most scenic roads in all of America by the National Scenic Byways program.
The Opportunities for Adventure Are Endless
The world-famous Key of Islamorada is known as the Fishing Capital of the World, and Key Largo is praised for its mangrove trails, which offer a winding network of water-based trails for kayakers and paddleboarders. Whether you're diving the Great Florida Reef, spearfishing for grouper, snapping photos of green iguanas, kite surfing in shallow waters, feeding pelicans at a laid-back beach bar, or admiring dolphins at play from a tour boat, you'll be wowed by the endless opportunities for adventure above and below the surface of the turquoise waters of the Florida Keys.
The Laid-Back Vibes are Infectious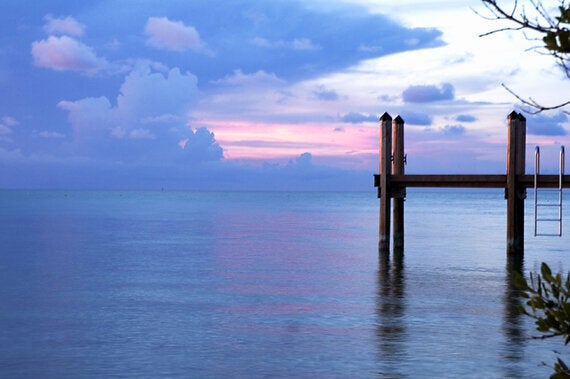 You're probably planning a Caribbean escape to relax and let loose in an environment that feels much different than home, and there's no better place to do that than in the Conch Republic. You'll notice time moving more slowly when you're surrounded by the sea on all sides. And it's difficult to feel stressed when you're exploring a string of islands set in one of the world's most scenic stretches of sandy coastline, stunning coral reefs, and colourful harbours.
There's no better place to push your limits with water-based adventures, soak in some rays from a swim-up bar, or discover some of America's richest history (think pirates and world-renowned authors), than in Florida's tropical paradise, known best as "The Keys."