The 31-year-old columnist and TV presenter beat 555 competitors to take home a cool £391,932 after winning the European Poker Tour (she was also the first ever female to win the tournament in 2006) in San Remo, Italy on Easter Sunday.
So pro is Coren Mitchell that this two-title-win sees her rank ninth best player in the list of all-time female poker winners and hold 22nd place in England. As for her life time winnings to date? She's sitting pretty at £1.5million.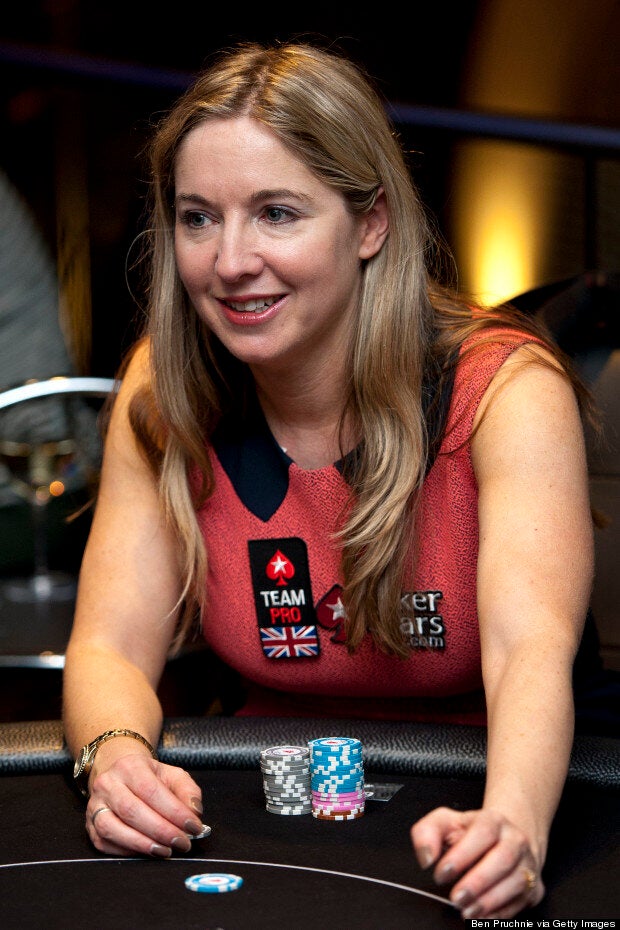 So far, so newsworthy but what makes this so compelling for me is this isn't even Coren Mitchell's day job. She's literally making a killing from her bit-of-fun, on-the-side hobby.
Not only that, but she's completely shaken up the poker playing stereotype in my mind (always seemingly exclusive to tuxedo-ed men a la James Bond in Casino Royale or Red Bull fuelled mathletes) proving it's a game for everyone, not least women.
Now, while I'm clueless on the matter of masterminding a game of poker, I know it takes skill and serious bluffing to outsmart your opponent but what Coren Mitchell brings to the table is pure personality. She's made it relatable, interesting and lifted it from seedy can't-see-the-chips-it's-so-smokey haunts to prestigious professional territories.
Telling Jenni Murray of BBC Women's Hour this second win "means an incredible amount of pride", Coren Mitchell says while it's not about women playing a man's game, "I am not an impassive sort of player, I laugh and chat a lot."
"I am confident enough to think that they [male opponents] are not going to be able to read my mind just from what I say, and of course, there, being a woman is a huge advantage. People say poker is not women's game but it really is."
The lady talks the table and WINS. Everything about this woman is inspiring and relatable. Although her double win hasn't necessarily spurred me to take on the game per se, it has proved it's not a slippery slope into a gambling addiction but fun, skilful and accessible to everyone.
Just three of this year's 97 EPT competitors were women and Coren Mitchell's success is testament to the fact this isn't just a high stake card game for the old boys' club.
Howard Swains of Pokerstars.com says: "Poker is going to enjoy an enormous uptick in popularity, clinging on the coat-tails of this sensational triumph."
She is articulate, charming and the only person to have ever won the EPT twice. And to think it all started way back when she joined her brother, Giles Coren, and his mates at a game under the lure of meeting boys. Coren Mitchell, you are my kind of player.
This article was originally published on MyDaily.co.uk
Related