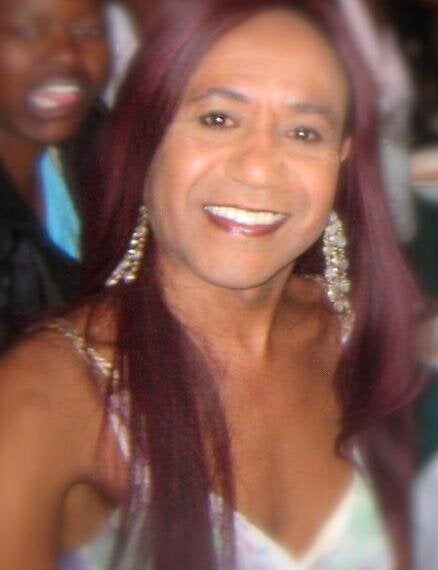 HARARE, Zimbabwe -- Ricky Nathanson, has been detained by Zimbabwe's police, forced to strip naked and charged with "criminal nuisance" for using a female toilet at a city hotel.
48 year-old modeling agency director, Nathanson, from Bulawayo, was seized at the Palace Hotel on Thursday last week, by ZANU PF party youth leader Farai Mteliso who later handed her over to the police.
The reports which only emerged late last week, indicate she was then humiliated at the police station, forced to strip naked, without a court order, so that police officers "could confirm" her gender.
She was then sent to a hospital for "further physical examinations" which determined she was transgender and spent two nights in a police cell before appearing in court Saturday, when a magistrate remanded out of custody and reprimanded the police for their mistreatment.
Farai Mteliso did not attend the court session and a warrant of arrest was issued against the youth with the magistrate warning him in absentia not to interfere with Nathanson.
Zimbabwe's media has been widely reporting this week on the incident with graphic transphobic language, with its main paper running a headline "Gay shemale causes stir in court".
"I've been receiving death threats now and have been forced into hiding," reported to me Nathanson, who is also a board member of the Sexual Rights Centre advocacy group.
"I've only now came out of hiding but I'm trying to keep a low profile as my life is in danger and I'm living in fear."
She added: "I was humiliated and made to strip down without a court order, now the media is causing a stir in a negative way about the incident.
"I think what happened to me is unfair, just for using the female restroom?"
Nathanson will have to appear in court on February 4th and face the charges against her.
GALZ chairperson Samba Chesterfield told me he deplored the arrest, detention and the "inhumane and undignified manner" Nathanson was treated.
"Such is the ignorance of the Police and media on matters of sexuality and gender that they refer to Ricky as 'gay; and insist on charging her for criminal nuisance."
He further went on to state that this constituted a violation of on the fundamental human rights and freedoms of people as enshrined in Zimbabwe's constitution.
Chesterfield therefore demanded the charges be dropped and that "the dignity of Ricky and other women and men in Zimbabwe must be restored and preserved."
He also stated that the police force and media could benefit from diversity training so that homophobic and transphobic incidents and reporting can be avoided in the future.
Last month five senior ZANU PF youth league members, including a central committee member in Bulawayo, were allegedly in trouble for allegedly attending a party hosted by the city's gays community at a city hotel.
Zimbabwe president Robert Mugabe and leader of the ZANU PF party has earlier this year called for the beheading of LGBT people and is also on record for saying gays are "worse than dogs and pigs" "unnatural" and "degrading human dignity."
Correction: An earlier version of this blog stated that Nathanson was a board member of GALZ. She is actually a board member of Sexual Rights Centre.
Related