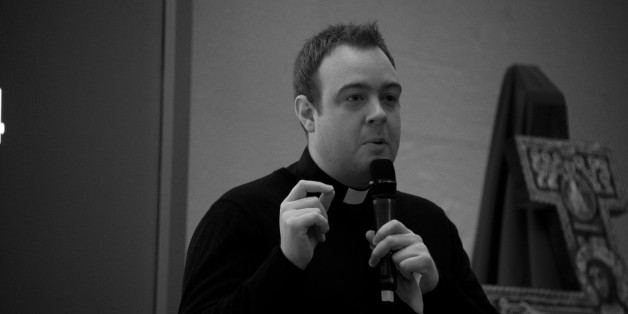 Dan Murtah

On 6 July 2013, having just turned 27 years-old, I thought I had the rest of my life planned out. That's because on that scorching summer morning, in a cathedral in Newcastle, I was ordained as a Catholic priest.
In front of my family, friends and a few hundred other people, I promised obedience to my bishop and to be celibate for the rest of my life. Who was I to know that two years later all that would change.
The vows I made that morning were not the results of a spur of the moment decision. I had just completed six years of training in a seminary where there was plenty of time to reflect.
A catholic seminary is a strange environment where men who have chosen to train for priesthood live, study and socialise all under one roof for a long time (think of a boarding school for men). I was happy to be ordained and I was relieved to be out of the seminary. I was back in the North-East and ready to start my minister at last.
Some men enter a seminary because they like the studious environment. That wasn't me. I wanted to be a priest so I could be around ordinary people and have a positive influence on their lives. My last day of seminary couldn't come quick enough.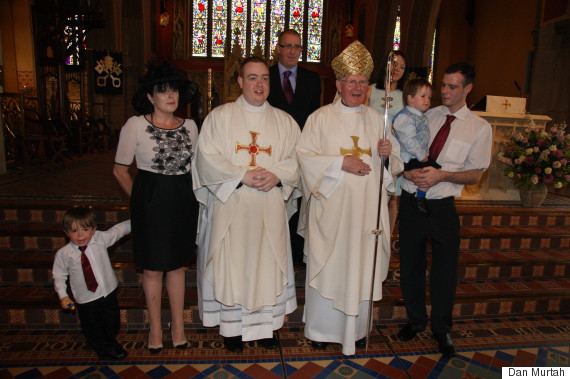 I loved being a priest. The ordinary parishioners who I married, buried and accompanied taught me what happiness was. The more time I spent with them the more I cared for them. I was content with being a priest for them and not having a family of my own, until I met the woman who would change everything.
We had known each other as 19-year-olds but hadn't been in contact for 10 years. At a party one night we bumped into each other and rekindled our friendship. I fell in love with her and she fell in love with me.
I had a decision to make: do I remain celibate and continue to serve those people I cared for or pursue a life with the person who I had fallen for and give up the job I loved?
For me, that mutual love with someone else is the most genuine thing I had ever experienced so I knew I had to leave my ministry.
This was a difficult decision to make - especially when some of my friends who were Catholic priests were married. This wasn't allowed for me - the celibacy rule is only granted to priests from other Christian denominations who were married before entering the Catholic Church. I decided I wanted to be with her and one afternoon in the summer of 2015 I visited my bishop and told him I was leaving.
I had informed my bishop about the situation six months before and he was very supportive. He gave me time to make my decision, sent me on a retreat and arranged for me to see a spiritual director so I could talk through my difficult decision. He made it very clear, however, that he thought I should stay and that this love was only lust that would pass. I heard him out and entered into these arrangements he made but I knew I wanted to be with her.
In a recent post on Twitter, a priest in America attacked me saying that I didn't leave for love I left for sex. It's very sad when a priest whose job it is to guide couples through marriage reduces intimacy to just sex.
I told the Bishop I had to leave, not because I particularly wanted to, but because the rules dictated I would have to give my partner up. He told me that I would end up leaving her and coming back and that if it was within a year it shouldn't be too much of a problem. I was deeply saddened by his lack of respect for me and my now fiance.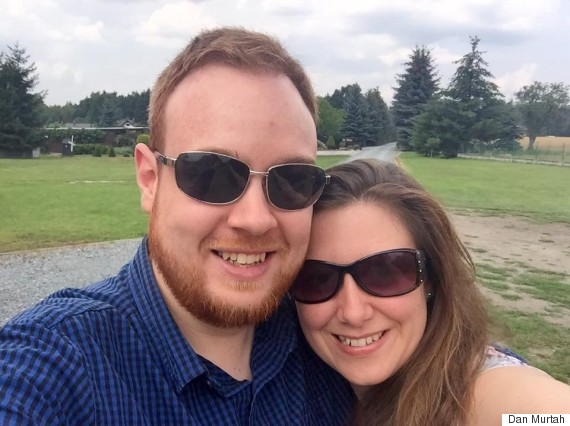 I first encountered conservative Catholicism during my time in the seminary and was shocked at the beliefs then. Those that followed it believed every doctrine of the Catholic church should be obeyed and that it was their job to make sure everyone else is doing the same.
I wanted to be a priest because I believed the Christian message could help those who were looking for meaning and purpose in life. The conservative catholic message, like its stance on women priests, cohabitation, and even priestly celibacy, never seemed to accommodate the real lives that ordinary Catholics are living every day.
I remember airing my concerns with a priest friend before I entered the seminary and he reassured me that if the Catholic Church was going to change then it could only come from within. I was convinced that I had to be working from inside as a priest.
I loved my time as a priest and I'm thankful for the experience and opportunities, but I have never regretted my decision to leave. Some friends stopped contacting me and others have remained close.
Those conservative Catholics aren't happy with me and I have received many messages telling me so: from "Good riddance," and "Shame on you," to "You are damned to hell fire for eternity". The irony of these un-Christian attacks.
At 27 years-old I was wrong to think I knew how my life would turn out. If I have learned anything it is that life happens to you. There are surprises, sorrows, and opportunities that I can't even imagine up ahead and I am lucky enough to have the woman I love to share those with.
Life Less Ordinary is a weekly blog series from The Huffington Post UK that showcases weird and wonderful life experiences. If you've got something extraordinary to share please email ukblogteam@huffingtonpost.com with LLO in the subject line.