What makes a man? That's probably a question every man has asked themselves at least once or twice.
According to the many Hollywood action blockbusters that have graced the silver screen in recent decades, it's your typical testosterone filled alpha male with bulging biceps, bundles of bravado and colossal ego to match.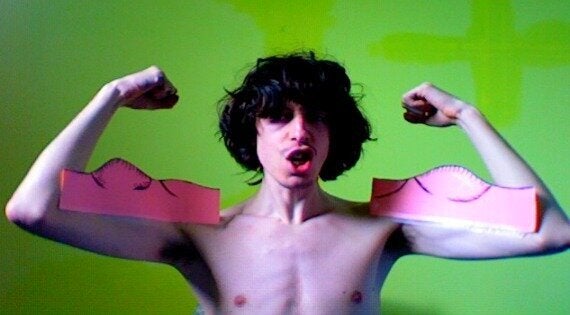 Clearly, we can't all be big, brash, heroic giants or the world would fall into absolute chaos - sensitive men are just as important to have around. Are the two mutually exclusive? I don't believe so, in some cases, it is possible to have equal measures of brain, brawn and sensitivity. But still, is that what makes a man?
Growing up, I mainly looked up to two males (I still do). Both of these men had an equally important impact on my life, despite incredibly contrasting characters and personalities.
One is big in stature and spirit; he is confident, outspoken and a force to be reckoned with, while the other was a slight, reserved gentleman who was happy to let others take centre stage in social situations.
The two main traits they share is inner strength and an undeniably commendable sense of duty - I also happen to think they're both incredible people.
Character, inner strength and a sense of duty; that's part of what I think makes a man. But what do others think?
Well, first of all I asked my friend Gav. He simply replied "taking care of business" and referred me to a song of the same name, written by Bachman-Turner Overdrive.
To paint a better picture of what it means to be a man, I asked people of different ages, backgrounds and locations to give me their thoughts on the subject, starting with the phrase, being a man is. Here's what they had to say:
Leon, 28, Actor, Slough...
"Being a man is a culmination of all your heroes: Marty McFly, Hemingway, Batman, Oliver Reed, Schwarzenegger, Dylan Thomas, Jay Z, Han Solo and Boris Johnson."
Paul, 21, Shop Assistant, Reading...
"Being a man is to have a killer and protective instinct over the ones you love, repopulate the world, own a chunky watch - and have strong, hairy forearms".
Chris, 28, Analyst, Wellington NZ...
"Being a man is about responsibility: responsibility for yourself, for others, for your actions and for betterment".
Oli, 29, Plumber, Brixton...
"Being a man is getting up, grafting hard and doing what's necessary no matter what...oh, and not being able to refuse a second pint".
Stephen, 36, Account Manager, Haringey...
"Being a man is whatever you want it to be. These days, I don't think there is a clear cut definition of being a man - just stay true to yourself and to others".
Mike, 61, Service Engineer, Stoke-on-Trent...
"Being a man is the ability to make good choices and learn to keep cool, calm and collected in challenging situations".
Lynsey, 31, Charity Fundraiser, Palmers Green...
"Being a man is to be honest, loyal and remain a good friend through thick and thin".
Liz, 27, Graphic Designer, Crouch End...
"Being a man is something I'd like to try for a day, although it's probably not as easy as it looks".
So it seems that being a man isn't necessarily about being a herculean alpha male or a strong sensitive type - providing you stick to your guns, have a little faith in yourself and look after the things and people that matter, I think that makes you manly enough.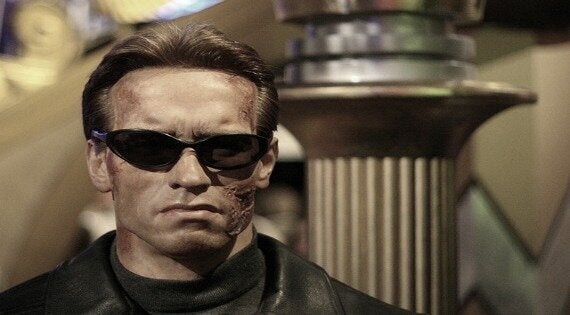 Or maybe, being a man is a responsible, noble, friendly, honest, loyal and hard-grafting male with the wit of Marty McFly, insight of Hemingway, drinking tolerance of Oliver Reed, rapping abilities of Jay Z, muscles or Arnie, sensitivity of Dylan Thomas and force of Hans, topped off with the hair of Boris Johnson, strong hairy forearms and a big chunky watch...well, I'm not sure if that's true or not - maybe I'll leave that for you to decide.
Images by Simon Greig and sterile via Flickr