During 'Strictly Come Dancing', you couldn't keep Natalie Gumede out of the news. And by news I mean, articles on tabloid websites about what she was or was not wearing, and whether she was or was not injured, and whether she was to return to 'Coronation Street' or whether she was not to return to 'Coronation Street' (I hear it's rumoured she is returning to Coronation Street with an injury whilst not wearing very much of anything at all).
But 'Strictly' finished more than two months ago, which in tabloid terms, is a life-time. Which means that the press release we sent out for our comedy web-series 'Sally the Life Coach' was largely ignored. This therefore means, when it comes to doing press for our show, I need to, uh, do it all myself. So here goes:
'Sally the Life Coach' is a series about life coaching. What is life coaching, you ask? Good question. Life coaching can mean many things. On a simple level, it's about having someone coach you to success, usually in your career, or relationships. There also tends to be a 'new-age' element, which we explore in the series - where there are many supposed 'universal laws' that you must follow in order to have an abundant life.
So here's me talking to Natalie Gumede about her own abundant abundance.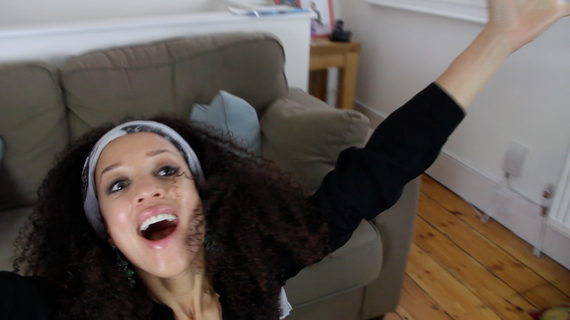 Would you say you are generally a positive or negative person? And when you're feeling miserable - what do you do to lift yourself?
Overall I would say I'm a very positive person, which in this industry takes work! But if I'm feeling down - music will always lift me. India Arie, Lianne La Havas, Erykah Badu, John Legend, Raul Midon will all get me out of a funk.
Sally is obviously very different to you - but in what ways are you similar?
When you play a character, you try put some of yourself into it - even when that character is very different from you - in order to anchor it in reality. Sally wants the best for people, and I hope that that is a quality we share.
When doing more comedic roles - do you have to approach what you do any differently?
I don't think I approach comedy or drama any differently- the gift and hopefully the clues are in the writing. It just up to me to tell the story from the point of view of my character.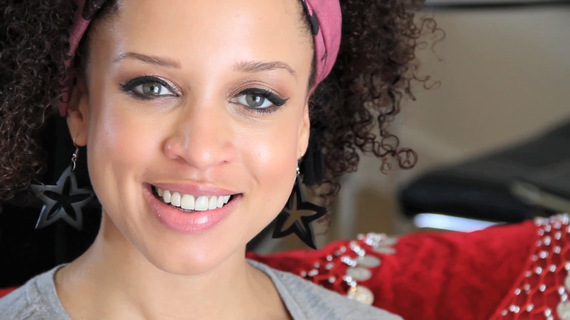 I'd like to make a feature film with you one day. What do you imagine our first movie together being?
A feature film written and directed by Daniel Johnson and starring Natalie Gumede would probably be a side-splittingly funny romantic comedy with a big heart.
I'd better get writing it then!
Last question: You're offered a role in a Hollywood movie, a franchise, that will pay you a huge amount of money, most likely securing your financial future forever -- you are also offered a role in an independent film with a director you admire; it's a gritty role, the kind that made you want to be an actor.
But the schedules clash. You can only do one. Which do you choose, and why?
I think that's a question that is impossible to answer until the circumstances arise, and then it is is very much dependent on your circumstances whether you follow your heart or your head. But it would be a very privileged position to be in!
Thank you Natalie. I am confident it is a position you will be in sooner rather than later, especially if you manifest abundance with the universal laws of the, uh, universe.
Here is Episode 1 of 'Sally the Life Coach':
Related