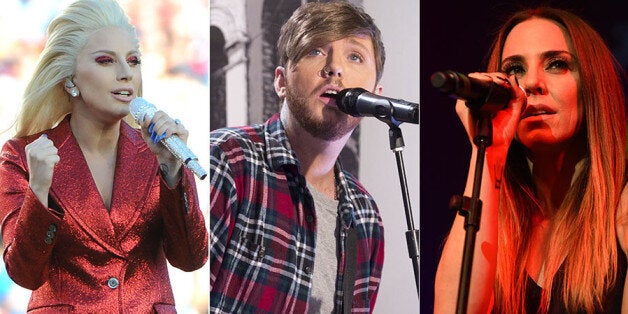 Let's not waste time with an intro paragraph, Lady Gaga's got a new single out. Here's this week's 'Big Three'...
1. Lady Gaga - 'Perfect Illusion'
I'm having a lot of very mixed feelings about the new Lady Gaga song, so I'll do my best to get them all in some class of order.
Let me first of all clarify: I like 'Perfect Illusion'. It's a decent song. But I can't help but feel a little bit like I've been lied to. iHeartRadio told us it sat well among her back catalogue of "dance floor anthems" and Mark Ronson said it was among the best music he's ever worked on. Frankly, neither of those things are true.
That might sound hyper-critical, especially given that overall I have more good things to say about 'Perfect Illusion' than bad. The song makes more sense with repeated listens (which always feels like a cop-out to say, but I stand by it), certain lines of it are really well-written and the chorus is simple enough that it gets immediately stuck in your head. Listening to it makes me want to stamp my foot and swish about a bit. This morning, I was so engrossed in listening to it that I mouthed the words of the chorus at someone on the tube, and didn't even care when they abruptly switched seats.
That being said, is 'Perfect Illusion' a worthy Gaga comeback single? With a heavy heart, I have to say, no. If another, lesser popstar were to return to the music scene with this track, I'd be heaping nothing but praise on it. But knowing what Gaga - and producers Mark Ronson, Kevin Parker and Bloodpop, for that matter - are capable of, 'Perfect Illusion' falls a little flat.
Yes, it's probably unfair to hold Gaga to different standards to her peers, and I'm certainly not suggesting she should take 10 steps backwards and just release 'Bad Romance 3.0' in an attempt to appease pop fans who don't want to hear anything new. But I can't deny this does fall short of my expectations.
However, while I was admittedly hoping for something that would smack me round the chops a bit more, I have to reiterate that I do really like 'Perfect Illusion'. I don't want this to look like a negative review, it's more a conflicted one, because I just don't feel like it's quite good enough for Gaga (which is intended as a compliment, I promise).
As a tribute to one of the finer moments of her last album campaign, this week I'll be scoring songs on the "flying dress"-o-meter. So how many "flying dresses" out of five does 'Perfect Illusion' get?

Great, obviously, but I wanted something worthy of five. Hopefully we'll get that with the album. Moving swiftly on...
2. James Arthur - 'Say You Won't Let Go'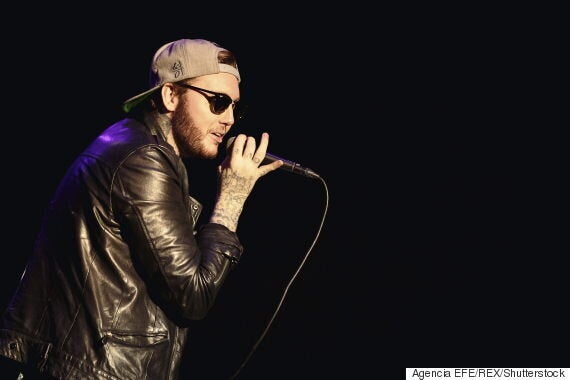 It's tricky to talk about James Arthur without letting my own personal feelings for him get in the way. On one hand, 'Impossible' is one of the best ever 'X Factor' winner's singles, and I truthfully think he's one of just a handful of contestants who showed up to their audition looking and sounding like he could release an album that month (Cher Lloyd and Aiden Grimshaw being another two that spring to mind).
BUT. How do you separate that from the fact that weeks before his debut single was released, it emerged he'd used a homophobic slur in a rap, and then used the ol' "what are you on about, my mates are gay?" excuse, amid all the other moments that he's faced backlash for over the years.
And now, here we are with acoustic guitar-heavy ballad 'Say You Won't Let Go'. According to the press release: "His incomparable voice strikes a chord in the deeply moving ballad as James finds the courage to sing quite frankly of his own life-experiences, which in turn adds much haunting quality to his music." Mhmm. Lyrics include "we drank too much, I held your hair back when you were throwing up".
Honestly, it's actually a bit more twee than you might expect from a James Arthur comeback single, but it's possible he's attempting to show us his "softer" side. Fans of songs like '7 Years' by Lukas Graham and 'Little Things' by One Direction will enjoy this. Everyone else might want to give it a skip.
Here it is, anyway, complete with totes authentic black-and-white video:
And here are are some flying dresses: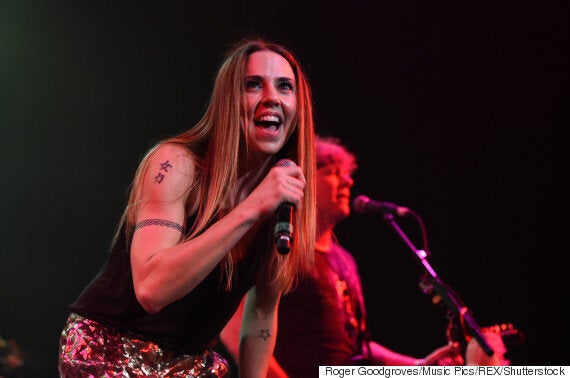 Of all the Spice Girls, Mel 'Melanie C' C is the one who's always managed to keep some class of a solo career ticking over, while the rest of them faff about with TV judging panels, 'Ab Fab' cameos and Instagram baking sessions. Some of it has been really good, with 'I Turn To You', 'Never Be The Same Again', 'Think About It' and obviously 10/10 Bryan Adams bop 'When You're Gone' among her best work. Some of it has been 'I Want Candy', taken from the 'It's A Boy/Girl Thing' soundtrack.
The question is: is lead single 'Anymore' worth sacrificing a decent-to-good Spice Girls reunion, leaving pop fans with 'GEM' to deal with?
Well, I'm pleased to say that 'Anymore' is better than anything Geri Horner and Mel B were going to drum up in the name of nostalgia.
The song opens with a very moody intro, and it's immediately clear that Melanie C is taking this whole thing very seriously. The staccato vocals and dark instrumental seem to be her way of putting an arm round Spice Girls fans and gently telling them, "don't worry, folks. I've got this."
AND THEN. A complete change of direction in the chorus when - in the best way - it becomes melodic and - yes! - almost cheesy enough that I could perfectly imagine Olly Murs bopping around to it when the live stages of 'The X Factor' roll around.
So, well done Melanie. Not just on avoiding the sinking ship that is 'GEM' (sorry, girls), but also on making a song worthy enough of not just pandering to what Spice Girls fans want, only for them to tear it down when it turns out that no matter what way you like at it, the band just does not work as a four-piece.
Listen to 'Anymore' below:
And here are some shoddily-cropped photos of Lady Gaga in a dress that flew literally centimetres off the ground back in 2013:

Finally, let's just remind ourselves of the bullet that Melanie has dodged:
Popular in the Community