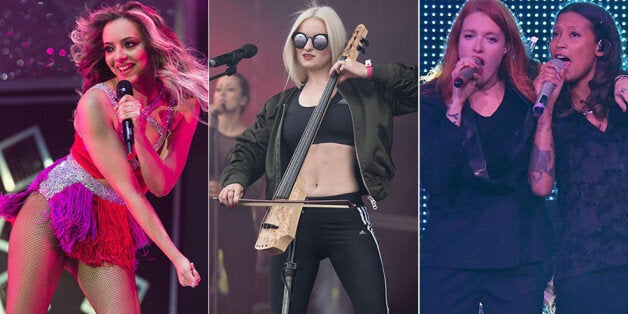 Remember last week when I was moaning about the fact the Little Mix single wasn't out yet? What do you mean you've never read The Big Three before. It's hilarious. You're missing out. Anyway, last week I was moaning about the fact the Little Mix single wasn't out yet. It's out now. Let's get to it. It's The Big Three...
1. Little Mix - 'Shout Out To My Ex'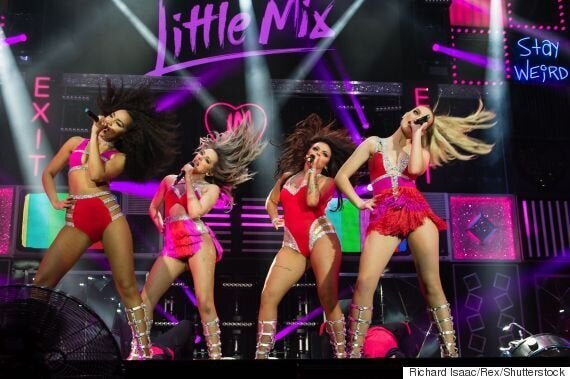 I bloody love Little Mix, and I won't have a bad word said about them.
That said, it would be impossible to begin a review of 'Shout Out To My Ex' without first of all addressing the fact that the chorus sounds like 'Ugly Heart'. This isn't a reach, this isn't a stretch, this isn't something people on Twitter have plucked out of thin air to knock down four young women having a good time... it just sounds like 'Ugly Heart'. No two ways about it.
Not a bad thing, of course. 'Ugly Heart' is a great song. And so is 'Shout Out To My Ex'.
'Shout Out To My Ex' has everything you want from a Little Mix song. The lyrics are - to use a word that the media has now killed - "sassy", the music is catchy, each member of the group gets her own time to shine (even if all eyes are on Perrie, for obvious reasons) and their voices together sound AMAZING. That bit right before the last chorus where they do that acapella harmony is just stunning. It's completely unnecessary, of course, included only to show off the girls' impressive vocals. But in a song so dripping in confidence, it kind of makes sense, rather than feeling like a case of Jessie J-style showboating.
Here it is for your listening pleasure:
Little Mix aren't the only ones with new music this week, as Lady Gaga has debuted her fifth album, 'Joanne'. What do you mean you didn't know she had an album out? She's "setting the charts alight" with her "return to the pop scene", right?
Anyway, inspired by Lady Gaga's new album, each song this week will be rated on a scale based on 'Strictly Come Dancing' professional, Joanne Clifton. So, how many Joanne Cliftons out of five does 'Shout Out To My Ex' get?:

2. Icona Pop - 'Brightside'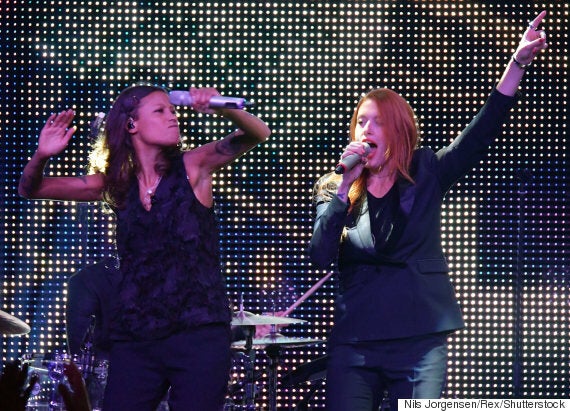 Icona Pop are a lot of fun, but make no mistake, all of their songs sound the same. 'I Love It' could flow very easily into 'All Night' and then segue nicely into 'We Got The World' and nobody at the party would be any the wiser, though they might remark that there had been 12 minutes of Scandinavian shrieking and now they were ready to listen to something else.
But behold! Icona Pop have a new song out called 'Brightside' and not only is it really lovely, it doesn't sound like their previous material. Their brattish and chant-esque choruses have given way to some really nice lyrics about "rearranging the clouds" and being "cheerleader" for someone.
Because it's 2016, there's a bit after the chorus with no singing, but (unlike most of 2016) the best bits of this song are the bits with vocals, because the lyrics are so silly and mawkish that you can't help but be swept up in them.
"Well, at least we're together," is a lyric, for God's sake. If that can bring a bit of warmth to my stone heart, then imagine how someone who felt human emotions would feel listening to it.
Here's 'Brightside'. It doesn't sound like 'I Love It', I promise:
And here is where it falls on the Joanne Clifton scale:

3. Clean Bandit - 'Rockabye', feat. Sean Paul and Anne-Marie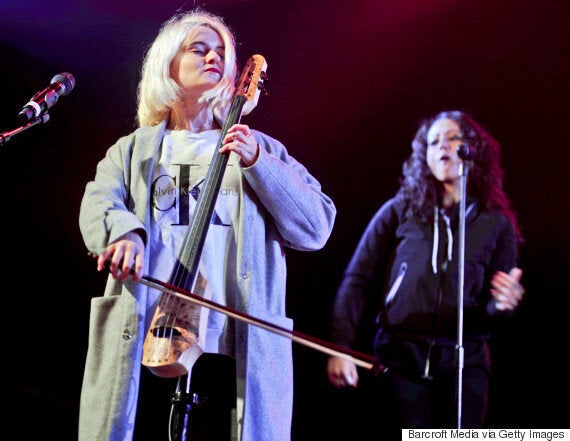 Sometimes collaborations come about and it seems a little as though two (or more) completely random popstars have been plucked out of a hat and thrown into the studio together. Remember that time Mika covered 'Popular' from 'Wicked' in a duet with Ariana Grande, before she was famous in the UK? That sort of thing.
Enter Clean Bandit, and while they might be one violinist down, they've brought in Sean Paul (it's believed that if you say his name three times he'll climb out of your iPhone screen and insert his vocals into your latest single) and Anne-Marie, a woman I've never heard of, but who I'm sure is just lovely.
'Rockabye', the name of the song these artists have made together, opens with a message from Sean Paul that it's "for all the single mums out there going through a frustration", a demographic so often overlooked when it comes to rappers' shout-outs.
Turns out, the song is literally about the strife of a young mother, accompanied by a tropical beat and occasional utterances in the background from Sean Paul. All of these components together sound, frankly, like a disaster but it is ACTUALLY REALLY GOOD, even if you, yourself, are not a single mother going through a tough time. I, for example, am not and I still think it's good.
Have a listen to it below for yourself here:
So good, in fact, that here comes the smiling face of Joanne Clifton:

I only had to do one graphic this week. Nice.
And now, for your viewing pleasure, a triumphant moment from Joanne Clifton: