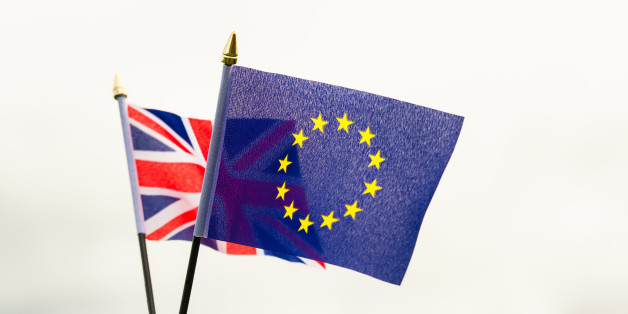 georgeclerk via Getty Images
Despite the obsession over her kitten heels, Theresa May, in her incalculable lack of cool, has always cast herself as the sensible shoes of British politics: practical, professional, strong and stable.
Yet as she trudges on with diminished authority, having surrendered the support of an entire generation at the general election, the Mayboot is managing to scuff even those assurances.
The Conservatives were hardly in vogue beforehand, but now the Government has us fearing for our futures. As the state shrivels and the entire country turns in on itself, strains on our current finances and constraints on our prospects have turned pain into agony and ambiguity.
Here are five reasons why young people are still deserting the Tories in our droves while they scramble to win us back.
1. Social media shambles
The story of the last election was the split between young and older voters, with an 18-year-old around half as likely to choose Tory as a 48-year-old, and four times less likely than an 80-year-old.
The solution? According to some Conservatives, including Michael Gove in his Momentum memo, the clues lie online.
A flutter of Twitter accounts has surfaced over the last year, albeit largely splinters of the same grassroots group, aimed at harnessing social media to tilt the Millennial debate towards the Tories.
Since young people are obviously so consumed by our computers that we would be oblivious to real world failings...
One such channel is Activate Britain, already heaving with controversy after some members were caught joking about "gassing chavs". Hampered by the limited number of Tory policies that young people actually like, they depend on internet comedy and empty rhetoric.
Let's not forget this beauty. pic.twitter.com/nZuND3qWrE

— Mike Harker (@ramblingharker) October 5, 2017
Whether they are publicising cheap attempts at football chants ('There's only one Boris Johnson'), cut and pasting stale pop culture references onto anti-Labour propaganda or comparing the merits of one Mogg-sized duck and 100 duck-sized Moggs, their awkward attempts at getting down with the kids feel like a campaigning race to the bottom.
Compounding their apparent contempt for poor working class people, these limp and patronising memes expose the Conservative leadership as out of ideas and their activists as out of touch.
While Labour appeal to young people by pledging to abolish tuition fees, all the Tories can come up with is a photograph of Jeremy Corbyn above Star Wars alien Admiral Ackbar saying "It's a trap".
2. Party rifts and factions
Just as Labour look to be getting behind Corbyn, a politician who has buoyed radical young people with the sincerity and sensitivity of his approach, the Tories are capitulating before our eyes.
In staying put, our doomed Prime Minister has opened a vacuum that invites dread over who might fill her shoes. Will it be the patent brogue David Davis, polished on the outside but hollow within? The bulbous clown slipper Boris Johnson? Or Jacob Rees-Mogg, the clog?
Hard though the Government is fighting for a united front, we loathe their ill principles in pursuing a Brexit they never supported. Lower down, the real disarray is clear in the conflicting pro-Tory Twitter accounts, hacking each other and bickering over possible leaders.
Politics is not the place young people go if we are looking for a wild party.
3. Backwards social views
David Cameron at least tried to detoxify their reputation, but since the Brexit brigade prevailed and he duly abandoned ship, the Conservatives have given their reactionary wing too much oxygen.
Tories: we need to stop talking about young people like they're aliens
also Tories: pic.twitter.com/4HIhpsUlwb

— tom (@malaiseforever) October 4, 2017
Our age group does not tolerate social conservatism of any colour, whether it is Tim Farron failing to admit being gay is not a sin, or Rees-Mogg saying he opposes abortion even in cases of rape.
When a man who has consistently voted against gay rights and once addressed a dinner of Traditional Britain, a far-right group who campaign to repatriate ethnic minorities, is seriously touted for Tory leader, there is little doubt their regressive values have taken back control.
4. Insistence on austerity
Students today were mostly aged between 11 and 15 when austerity began, intended to lay the foundations for a successful future. Seven years later, the Tories have given graduates nothing but £60,000 of debt, salaries worth less than £20,000 and a perpetual rental cycle.
Their strategy of shifting the financial burden onto our generation is a slow political suicide for the Conservatives, who are failing to reinforce their voter base of comfortable young professionals.
As they wake up to the urgent need to stop victimising our age group, Philip Hammond has the almost impossible task of overturning three elections of anti-youth policies in his autumn budget.
Philip Hammond is considering tax cuts for the young in the autumn budget. As a young voter, could this persuade you to vote Conservative? pic.twitter.com/oFGUsGsCtB

— LBC (@LBC) October 16, 2017
5. Blindness by Brexit
There is no wonder the Conservatives have become a fringe party among young voters while we ourselves are ostracised by the Government and their narrow-minded absorption with Europe.
The marathon negotiations feel like another excuse to ignore us, even though we disagreed with Brexit, at a time when we need policies more than ever to tackle important issues for students and school leavers: funding education and healthcare, and fixing the housing crisis.
We need someone in government who is passionate about improving mental health provision. Someone willing to rewrite the rulebook and prepare a compelling offer to young people on tuition fees and home ownership. It is time the Tories pulled their socks up.