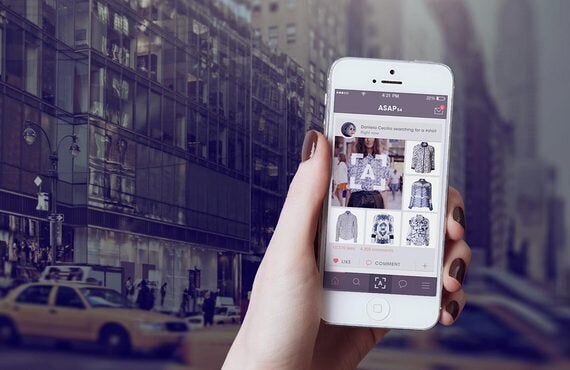 In 2014, it was hard to avoid the huge buzz around messaging apps in the tech press, with Facebook acquiring WhatsApp and Snapchat reaching 200m users - many might have expected messaging apps to be the biggest area of growth for 2015 too. Yet, as much as the WhatsApps, Snapchats and WeChats of the world dominate the press, it's actually shopping apps that are dominating the market right now, they're the fastest area of growth in mobile. In fact, time spent shopping via iOS and Android smartphones increased by a massive 174%, up from 77% last year.
We're watching shopping habits evolve alongside the development of internet and connected devices and fashion ecommerce needs to embrace mobile, especially as the number of smartphone users in the country have hit a whopping 37.8 million!
Shoppers are now savvier than ever before, moving between both offline and online channels to find exactly what they want. This has raised a real challenge for brands who now need to keep up with the new pace of tech savvy consumers. Not only is speed of the essence but this new shopper is less forgiving of bad customer experience and now has multiple social media platforms at their disposal to communicate frustrations instantly.
Many shopping apps are improving the customer journey, appealing to shoppers who are time-poor, multi-taskers happy to shop on the go. Apps offer a quick and accessible way to shop, suggesting items based on previous purchases and making search enjoyable. This makes the purchase path easier helping to build customer loyalty.
So what's next? The shopping app fever looks set to spread to every retail area, even luxury brands notorious for avoiding the online market. Previously concerned with preserving the exclusivity of their products, brands like Fendi are now taking a '360-degree approach' to the customer experience by launching ecommerce platforms. The explosion in shopping apps this year isn't likely to slow down any time soon.
Next on my wish list? A Chanel shopping app!
Related