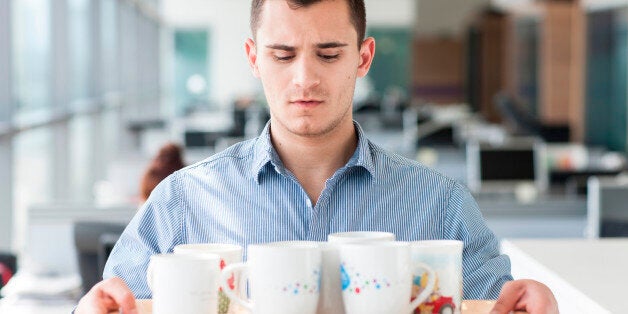 With increasing pressure to stand out in the competitive job market, university graduates feel the obligation to stand out. Whether it's developing a start-up or being the Founder of a niche society at university, the demand for an internship is undoubtedly high. However, approximately a third of these internships are unpaid and the government is currently questioning whether a ban on these unpaid internships to avoid richer individuals gaining an inequitable step ahead in the race for jobs.
There is an expectation of the Conservative MP, Alec Sherbrooke, presenting a bill to grant all interns the minimum wage provided the internship is independent of their degree course and they are above the mandatory school age soon. Shelbrooke is "confident that this government is serious about building a Britain that works for everyone and not just for the privileged few" and is hopeful for government support for his bill.
Work and Pensions Minister Damian Hinds stated that the government is "looking at" the fact that there was an inability of access to "sought-after" jobs. On ITV's Peston on Sunday programme, Hinds mentioned that these unpaid internships were not even a viable option for less well-off students. With no pay, there is no source of income for these interns to cover their living costs and worsened by a lack of family support, doing a simple internship no longer seems a feasible idea.
Albeit a strict ban on unpaid internships would be favourable, Downing Street has ruled this out and there is a strong probability of harsher enforcement of the minimum wage. The question that remains is: What constitutes as "work"? Surely shadowing someone for several days and analysing what they do is not deemed as work and therefore qualifies as the minimum wage? There is a difficulty in determining the stage at which the intern progresses from basic "shadowing" to actual work.
Perhaps, a solution to this issue would be to implement a similar policy to that of France which involves paying stagiaires a decreased minimum wage of €3.60 after two months of the internship. Although this is still less than the actual minimum wage, it is more substantial than earning absolutely nothing and after two months, the likelihood of simply shadowing someone is low.
The lack of social mobility is apparent in the UK and although the effects of not having an internship may not be immediately evident, the fact that there is a disparity in the ability to receive internships as a result of differences in socio-economic backgrounds its an indication of inequality itself in this country.The fundamental concern is that individuals who may be more well-off are able to skip ahead of their intellectual peers in this fierce labour market, creating ripples of inequality throughout the country.
Related