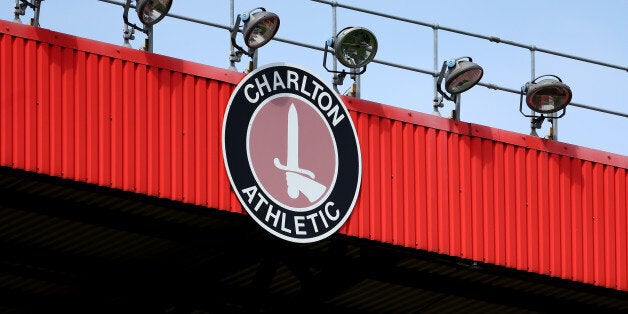 Like many (who for a vast variety of different reasons wish to turn their brain off to the savagery or monotony of the outside world) I have enlisted the help of an escapist tool. Mine happens to be the football video game Fifa 16 on the PlayStation. The series has always served me well. The blissful task of simply sitting quietly at home while trying to get that little ball in the oppositions net gives me immense pleasure.
This game ticks a box for many, based on rewards for the brain supplied by simple video wins. For some it's collecting coins, for others it's racking up body counts. But for me it's getting the goals and taking my club to new heights through winning games, bringing through youth players and proving to be transfer market savvy. In other words for a short time I'm able to quantum leap into the body of Pep Guardiola and Sir Alex Ferguson's devilishly handsome love child.
I'm a Charlton Athletic fan. I was raised just a ten minute walk from The Valley, our ground between 1909 and 1987 and again from 1992-present day.
There was a period when the club's nomadic years were spent ground sharing with neighboring teams West Ham United and Crystal Palace, and while I am not and never have been the kind of person to feel any sort of bitterness towards another football club, I must admit it rankles a tad that Palace are in the Premier League buying and selling £30m players under football's answer to John Travolta (Alan Pardew). And, despite the season not starting smoothly for The Hammers, we are all having to pay the rent on their new palatial home at the Olympic Park through our tax contributions. But hey ho. I'm digressing.
My point is, I take much pride in the fact that when Charlton did eventually come home to our ground it was thanks to a Herculean effort from the fans, the real fans. I was a kid back then, but over the past couple of seasons I have witnessed this passion once again and this time it's aimed firmly at the Belgian owner Mr Duchatelet and the way in which the club is being run.
Replacing a club legend like Chris Powell with a succession of managers lacking in footballing experience is never going to bring fans on side unless it works, which sadly it does not.
Likewise, bringing unknown players over from obscure Belgian clubs you also own to tough it out in the English Championship seems insane! At one stage I genuinely thought that perhaps Mr Duchalete was taking part in a real life version of the classic movie 'Brewster's Millions' wherein he must loose all of his money without showing a single tangible thing for it in order to win the bigger cash inheritance of his wealthy uncle.
Charlton Athletic are very much on a downward spiral literally, because as it transpires we are now relegated to League One.
The reality of relegation, when you're outside of the 'TV money bubble' is mighty tough.
Firstly you have to witness grown men standing on your terraces crying on Sky Sports News HQ. Then begins the further dismantling of the squad. People lose their jobs, often people who are long serving and loyal to the club and it tears away at the community. It's profoundly sad, I've witnessed it.
And that's where my escapism should come straight into play.
But you know what relegation also means? To me and my fantasy world is also means that I have to start my PlayStation 4 managerial campaign on Fifa 17, also in bloody League One.
I know, the thought of it!
With so many forms of escapism, you'd think one could be trusted to care for you in your hour of need, but no.
Game of Thrones kills EVERYONE you like. All our favourite big TV shows go away on holiday for a year or maybe even longer, like a Dad who just 'popped out for a packet of cigarettes' in 1992 and is still to return.
You've already forgotten the name of the person you cared for oh so much on that reality TV show last Christmas, haven't you?
And while my club has appointed a good manager in Russell Slade and his assistant Kevin Nugent, and some of our summer signings are showing promise particularly Ricky Holmes who scored directly from a corner, I will still have to gain Charlton Athletic TWO league promotions before I can enjoy the escapism of thrashing local rivals Crystal Palace. And all this on a game I've just paid £40 for.
Now where's that library card?