Saturday marks three months since the first Nepal earthquake hit and although we're hearing less and less about it in the media, children are still in danger. With the country now in monsoon season and heavy rain, flooding and thunder storms expected, your support is needed now more than ever.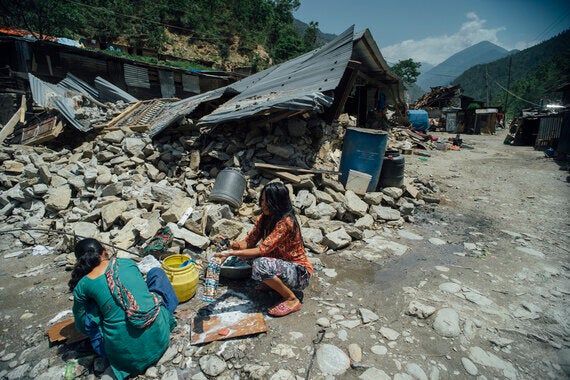 Two girls wash their clothes near their destroyed homes, in the earthquake-affected town of Singati
Despite gradual improvements, millions of children are still at risk and need shelter, food, sanitation and hygiene and medical care to stand a chance of being protected, particularly during monsoon season. Following the two earthquakes, 600,000 houses were destroyed by the earthquakes and 280,000 damaged, many families continue to live in makeshift shelters.
Monsoon season brings threats of landslides and flooding to the 1.1million children who have been severely affected by the earthquakes. Sadly, an estimated 90% of those affected by the earthquake are living in areas which are at high risk of both landslides and floods. If these areas do become flooded, makeshift shelters simply won't be able to cope with the weather and children will be in great danger.
There are also increased risks of disease outbreaks during monsoon season, including cholera, diarrhoea, malaria and countless others. It's our job to do all we can to protect children against the threats that the monsoon season brings with it.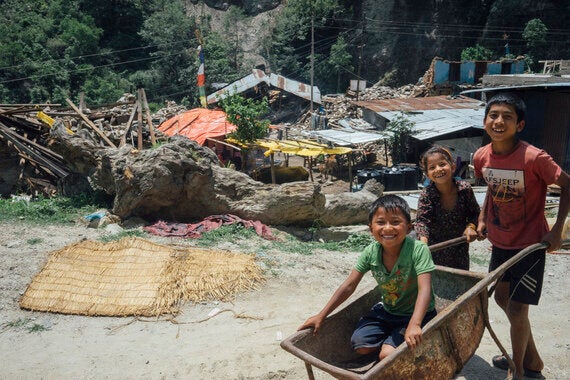 Unicef has a strong contingency plan for events such as these but we need your help and donations to ensure that every child is kept safe.
Unicef and partner organisations have helped to reach 131,473 children with micronutrient powders and screened 120,000 children for malnutrition.
Unicef is on the ground doing all they can to prepare families and children for the Monsoon rain. We must not stop until we reach every child.
There is still so much left to do to support these children who have gone through such traumatic experiences. The monsoon season only puts children in more danger. Unicef needs your help to keep these children safe.
Popular in the Community