Motorsport fans might feel spoilt for choice this weekend as the World Endurance Championship and Formula One vie to attract viewers in Britain and China respectively.
Spoilt? Well perhaps if you're petrolhead enough to take in both but my allegiances will be well and truly pitched in the WEC camp against the pinnacle of motorsport which seems to be losing its way.
Don't get me wrong, I'm an F1 fan and the championship has begun with some intriguing (if not always exciting) racing but the sport itself is in trouble and looking rather dogeared against the bright new world of the WEC.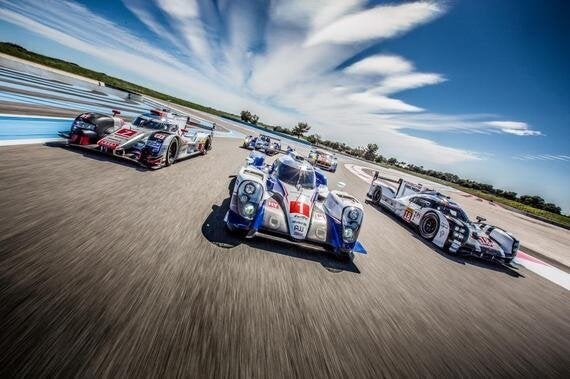 Which is fine but comparisons are being made because whilst F1 is having to face up to some home truths about its relevance and long-term appeal to a wider audience, the WEC is being showcased as the place to be for innovatively-minded manufacturers keen to tap into a growing fanbase.
And these blue chip global brands - Porsche, Audi, Toyota and Nissan - have brought millions of dollars with them in investment as well as top class drivers to produce thrilling races.
"Manufacturers are here to have very good return on the sales car," Neveu added, warming to his theme. "The stars are the car and the brand. In Formula 1 the stars are more the drivers. This is two different approaches. As business models there is nothing to compare."
But it is good to differentiate and whilst the WEC cars may be stars, there are also star drivers - Mark Webber, Anthony Davidson and Sebastien Buemi all have F1 pedigree although you won't see them playing on that.
Make no mistake, endurance racing is serious business but WEC is also fun and welcoming to all. And that spirit runs deep; from the respect the teams and drivers have for each other - whether professional or amateur - to the respect for the fans who revel in the camaraderie built on the Le Mans heritage.
10,000 of them turned up in Le Castellet two weeks ago for the Prologue and although the glorious French weather probably helped pull some in they still came in their droves for what is essentially a test day with no racing. They also knew that once they set foot in the Paul Ricard circuit, they would enjoy paddock access that F1 fans can only dream about.
Similar access will be granted at Silverstone this weekend where an open paddock engenders a more open and friendly atmosphere and a pitwalk for the first 2,000 ticket buyers will allow fans to get even closer to their heroes. Not bad for a £35 advance race day ticket.
And then there's the racing. Six hours may seem a daunting challenge to the casual spectator but think on this - seven of last year's eight races delivered thrilling down-to-the-wire finishes with the top two cars never passing the chequered flag more than a lap apart. At Spa just 13 seconds separated the winner and runner-up - all this after six hours of flat out racing.
What more could you possibly want?