Hillside Su Hotel in Antalya is big and very white. The entrance reveals a shining cleanliness. A foyer layered with terry-covered mattresses on backlit acrylic slabs. Tempur cushions are folded-over, beckoning idle layabouts under a large, spinning glitter ball descended from a mirrored ceiling, like a testicle of God.
Undersides are lowly lit by red neon, penetrating a naughty Red Light District glow. Where there isn't painted white walls there are mirrors, reflecting the walls. It's like the washed-down achromatic surfaces of a hospital, but people come here by desire and not to be sewn-up or medicated.
Goldfish bowls line the Corian-clad reception desk, available for companionship during your stay. You can treasure you're visit together, but they'll forget.
Upstairs is contradictory with black carpets wrapping around hallways and corridors and there are signed posters of 'celebrities', presumably those who have stayed in the hotel. Each poster is marked the same: October 2011. What happened during this peculiar month is not explained, but the likes of Christopher Lambert reflects on his stay at this "attractive and bright hotel".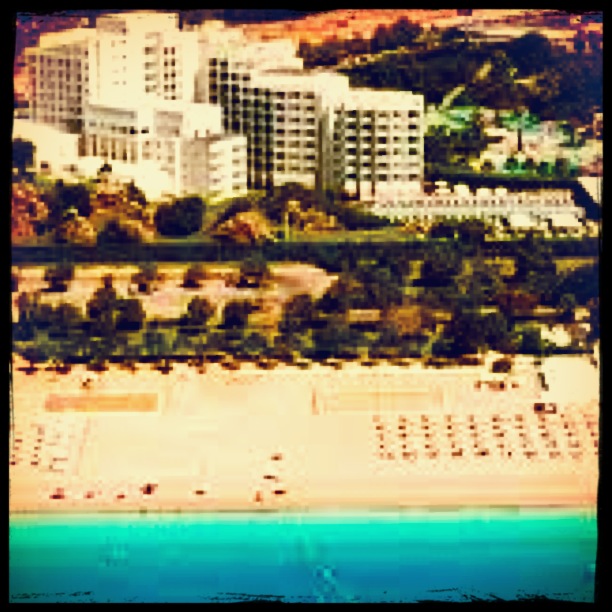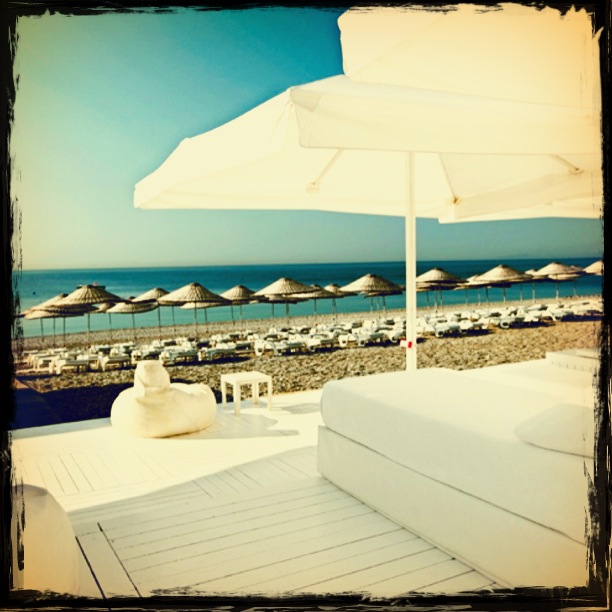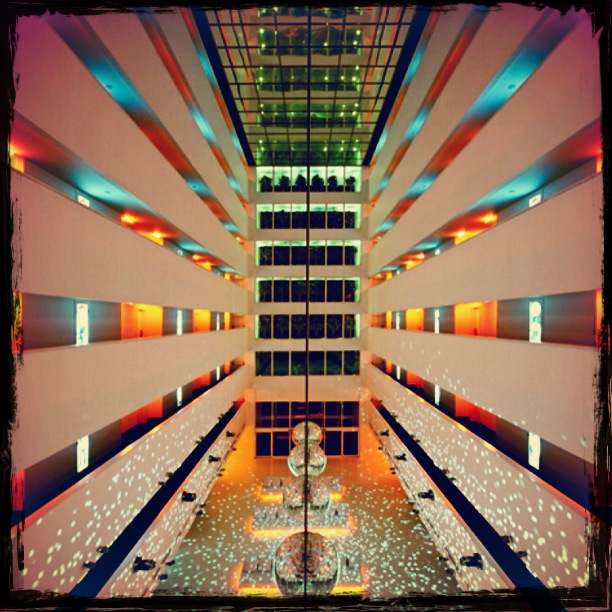 Within the shining burghal are 294 fashionista rooms, a Presidential Suite, one "Specifically Designed Suite", interactive satellite on a small television, dodgy air-conditioning, a spa and a hammam in which I became a big hairy Turkish man's bendy, bubbled loofah. Heated chambers, massage rooms, a sauna, an indoor and outdoor swimming pool and more tea than China. There is a pillow bar from which you can choose : Full Cotton (hard), Silicone (synthetic), Orthopaedic, Anti-Reflux, Buckwheat (100% natural), as well as "additional classic pillows". A hairdressers, a beauticians, a photo and camera shop, yoga classes, pilates classes, a super-gym and some of the best sushi I've ever eaten.
The building is its own concrete-wrapped super village, a Turkish municipality by design on the cusp of the Turkish Rivera.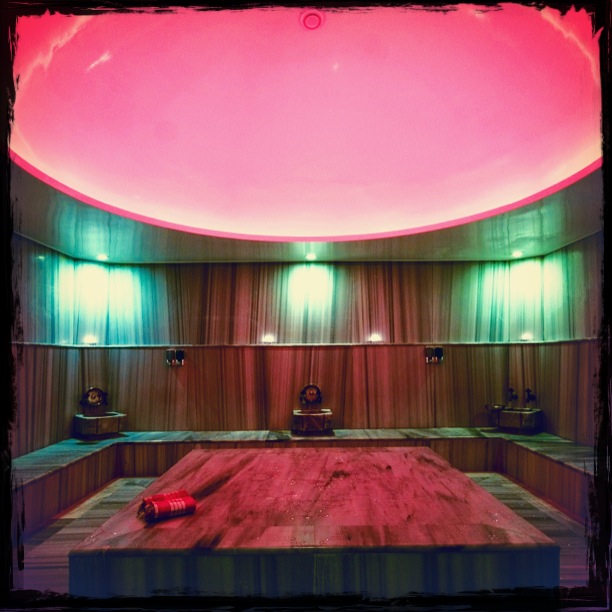 By the third day I'd found an exit from the giant sugar cube. It lead me to a private beach - private, but open to all guests, so throngs of bikini sun-seekers and toasted pensioners tan together under Mediterranean flare. The sound of the ocean is replaced by super-sized, humming fans projecting fake winds and in the background there's the inescapable cadence of house music. Almost everyone is smoking and a cold beer on the white-painted terrace becomes bottle slurping through coughs and splutters.
On average, the sun shines 300 days a year in Antalya and there are always going to be people chasing the orbed heat-fan in the sky. The decision by EasyJet to put on low-budget and direct flights to Antalya has assured that you can bath with hauls of peeling Essex beauties and tattooed Northern men smelling of wallpaper. To escape I take to the ocean, dip my head below the surface like the goldfish in my room and close my eyes.
The Old Town is where you'll discover the beauty of Antalya. That's nothing against Hillside but you don't travel all this way to confine yourself to a bedroom, unless you're Honeymooning.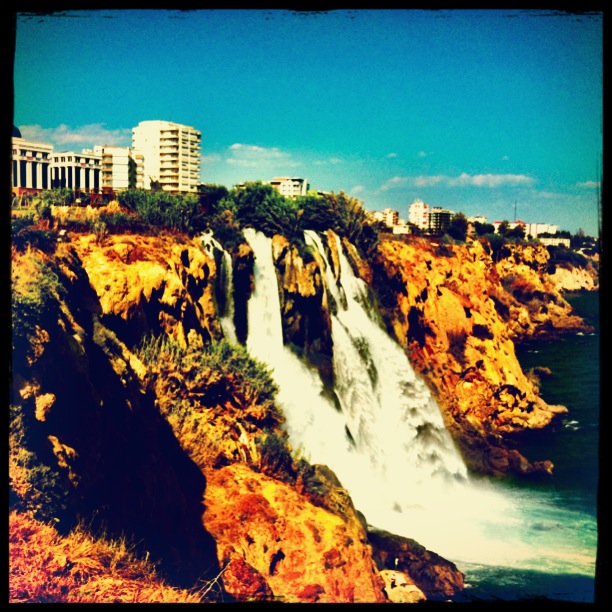 Beyond the rise of Turkish builds and high-rises are the Tauras Mountains, natural wind-barriers horse-shoeing one-side of the holiday island. Further in on the southwest shoreline are examples of Greek, Roman, Byzantine, Ottoman and Seljuk architecture, typical of those dotted countries on the Mediterranean and Black Sea, which sit apart from the rest of Europe, unarranged like the coastlines of Ukraine and Georgia.
There's a blasted panorama away from the tourist beaches, spas and five-star resorts. Small fishing ports, quiet coves under entrenched stones-ranges and high mountain climbs. Battered blue boats steadily rocking on calm waters beside the ancient city of Phaselis, between the Bey Mountains and the forests of Olympos. The Old Town is close enough to Hillside to pay a visit. You can get your arse chomped in barter feuds and pick up Turkish delights before waving goodbye to the goldfish, applying the after-sun and easyjetting-it back home.
Hillside SU, Konyaalti, Antalya, Turkey (00 90 242 249 0700; www.hillside.com.tr). Standard doubles from $275. David flew to Antalya with EasyJet from London Gatwick.