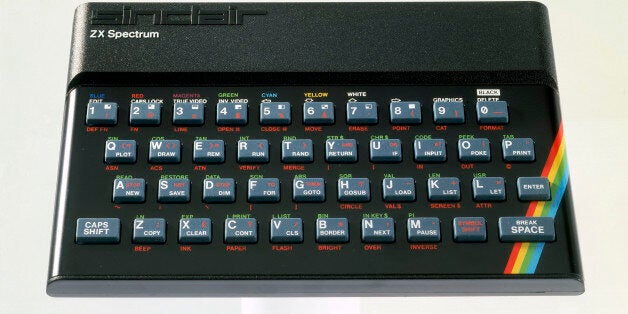 In my 46 years, I have never felt such nostalgia. I didn't think I was especially sentimental, but it would appear, given the right situation, I really am. And what got to me wasn't old photos, music or talking with friends - it was retro computers.
Growing up in the 80s, I owned a ZX Spectrum and Commodore 64. Later, an Amiga, PlayStations, Nintendo 64 and various PCs. I swapped games with my friends at school, and prior to my career and parenthood taking centre stage, spent many hundreds of hours enthusiastically gaming. These days, I have a blast now and again when my kids let me use their tech.
But I recently went to visit a small museum tucked in with the shops in the centre of Swindon. I've lived 30 minutes from the Museum of Computing for over 15 years and until recently never knew it was there. It was an amazing discovery, a tardis-like space packed (really packed) with, in my opinion, retro computing gold. Two quid bought me the biggest wave of nostalgia I think I may ever feel - "if it's switched on, you can play with it", the guy behind the counter told me.
There was plenty to play with. For those who went through the 80s as I did, loving every minute of home computing's heyday, the sight of the BBC Micro, TI, Dragon 32, Oric-1, C64, original IBM PC, ZX81, Jupiter Ace, to name just a few, was pretty emotive. Tapping away at the keyboard of the Commodore 64 for the first time in three decades was a tactile and aural thrill. Nostalgia is great fun, I have discovered.
There's also money in it. YouTube has democratised entertainment for just about every subject imaginable and retro computing is no different. There's even enough interest out there for some retro tech and gaming YouTubers to make a living from the ad revenue and Patreon support (where viewers pay the YouTubers to keep on creating new video content). Others do it just because they love it, and guys like JimPlaysGames, PacBilly and Steve Benway (among many others, but my personal favourites) review tech and play retro games for their and our nostalgic pleasure.
Retro computing somehow straddles the gaps between charity tat, eBay car bootery and antique-like rarity. LazyGameReviews, for example, is a popular full-time modern/retro tech and gaming collector & YouTuber who sources much of his massive collection from thrift stores (charity shops), probably saving himself a small fortune in the process. I own what I had imagined might be a reasonably rare Atari Lynx handheld, but an eBay average for an unboxed example like mine is actually well under £100. But if you've got old games stashed away somewhere, it might be worth digging them out. Anyone lucky enough to own some of the most valuable console titles (especially for the N64 and XE Games System) could be sitting on up to £2,000 per game.
Crowdfunding has also let entrepreneurs tap into the happy memories of people like me. You can support the development of, and buy, all manner of retro/modern hybrid gadgetry, such as a Commodore 64 reborn as a handheld. Sir Clive Sinclair himself, synonymous with the inventiveness of the original home computing era, has raised over £481,000 (300% of the crowdfunding target) to develop the Spectrum Vega - another new handheld with 1,000 games pre-installed. Elite, one of the most popular computer games of the 80s, re-appeared two years ago as Elite Dangerous - a brilliant, modern reboot backed by over 25,000 people to the tune of £1.5 million.
Back at the museum, nostalgia ruled. I played The Hitchhiker's Guide to the Galaxy text adventure on an IBM PC, a Double Dragon arcade machine, and an ancient pong game. In between, I had a quick chat with the guy on duty, clearly an expert, but who can't have been born when much of the collection he was watching over was created. He told me they only had room to display around 10% of their total inventory. I suggested they might welcome the donation of my 27 year old Commodore Amiga, and was slightly disappointed to find out they already had several. Yet it's hardly an antique, and with nearly five million sold, must be a long way from rare. Sure enough, I soon find you can pick them up for 30 quid on eBay.
Popular in the Community