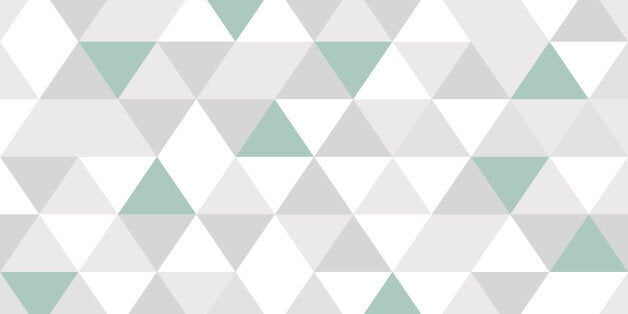 It's Christmas - time to make that one-off donation to a charity for the homeless. But if you thought it was just for turkey and crackers, think again. Your money may well be changing people's lives, all year round.
If you give the cash to a well-established, professional, charity, you'll be supporting a team who know how to reach people who've hit rock bottom and help them to rebuild their lives, step by step.
Sleeping on beautiful streets
For example, take the city of Bath, a UNESCO World Heritage Centre. It has some of the country's most beautiful streets, but you wouldn't want to sleep on them.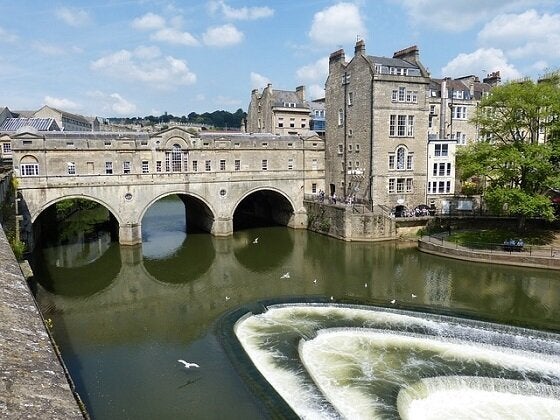 Fortunately for those who do, Bath also has a charity called Julian House where volunteers will be giving their time on Christmas Day to serve a slap-up dinner for the city's rough sleepers. And the £120,000 the charity aims to raise through this year's seasonal appeal buys a lot more than the food.
Julian House will be putting the cash to work all year round, using its expertise to help the homeless get back into homes and jobs, as well as tackling the issues that led them to onto the streets in the first place.
The charity's fundraising manager, Cecil Weir, says Christmas is an important time for both donors and those they support. "When you have to scrape ice off your car you think how terrible it must be to live on the streets. We tap into that public awareness and we appreciate how generous people are."
But Christmas is also a tough time to be homeless. "Our clients see all this jolliness around them but they can't reach it. It reminds them where they are in the pecking order - which is rock bottom."
They arrive at rock bottom, says Weir, by different routes - such as mental illness, addiction or inability to adjust to life outside the military or prison.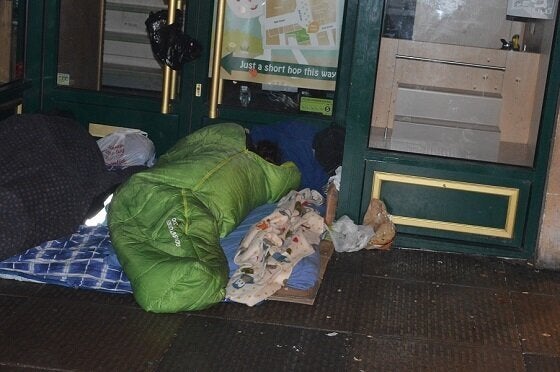 "We see people from all walks of life, former Naval commanders and white collar professionals among them. It's absurd to say they have 'chosen' that lifestyle. People do not choose to have mental health problems or become addicted to drink or drugs.
"Providing a bed is really important, but it only deals with the symptoms and doesn't address the causes. Our approach is to try to understand why someone is homeless - and every person is different."
Julian House reaches people who've hit rock bottom through an outreach team who walk the streets of Bath at night, talking to rough sleepers and offering help.
The first stop is the charity's emergency hostel and its 29 beds. Over half of those who use the hostel then make what's called a 'positive' move onwards, typically into the charity's 'supported housing' projects, with more beds, where they learn - or re-learn - how to cook, look after themselves and live with others.
The next step is to acquire workplace skills, which happens through working for one of the charity's two businesses: a painting, decorating and property maintenance company; and a bike workshop that sells, repairs and maintains bicycles. In time, clients can get back into mainstream housing and employment, putting their days on the street behind them.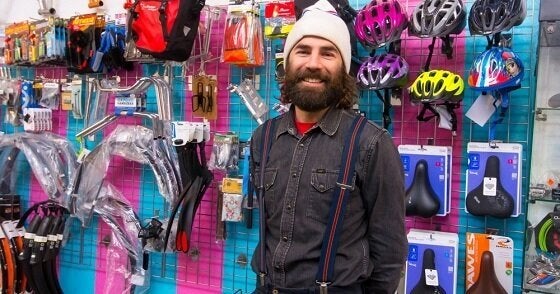 And for a few, Christmas can help to accelerate the process. Weir says: "On the plus side, Christmas can be a time of reconciliation when homeless people may contact friends and family, despite all the things that have been said or done."
Charities like Julian House deserve support because they have deep experience. Small amounts of money given to them can achieve great things. The charity started in 1987, purely to offer food and shelter to the homeless. But it learned and evolved, going on to create more services to address the underlying reasons why men and women are forced onto the streets. Now the team is also helping people escaping domestic abuse and suffering from addiction. Many larger businesses would give a lot for that capacity to develop and deliver.
Another charity, Dogs' Trust, popularised the slogan: 'A dog is for life, not just for Christmas'. So, don't buy a dog. But do donate to a good, experienced homelessness charity - because your donation may help save or rebuild a life - and it certainly won't just be for Christmas.
Related