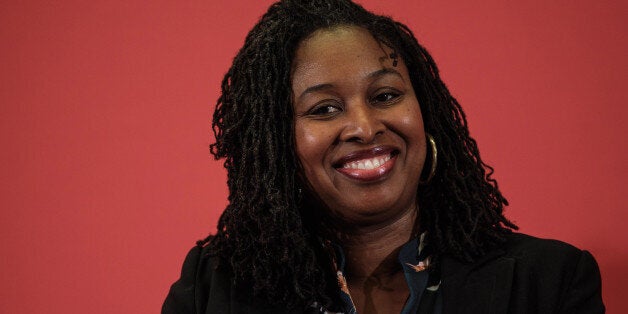 I was disappointed to learn that Culture Secretary Karen Bradley had rejected the appointment of the only female candidate and person of colour to the Channel 4 board. This is a worrying intervention which calls into question the government's commitment to board diversity.
Five candidates were recommended to the Culture Secretary by Ofcom. This came after a long, rigorous vetting process and the candidates were described to the Culture, Media and Sport Select Committee last month as "an outstanding range of recommendations". Yet one was rejected.
It is not clear why the only person of colour was rejected, especially after they had been deemed sufficiently qualified by Ofcom. In fact it is an unprecedented move by Karen Bradley as it turns out that no recommendation for the Channel 4 board had been rejected before.
Channel 4's own Chairman previously stressed the need for greater diversity on its board. But as a result of the Culture Secretary's decision not only will the board remain entirely white, but the number of female executives will drop from five to three. This is a disappointing backwards step.
After all it is widely agreed that diversity on boards leads to better decisions by bringing different perspectives to the table. Channel 4 boasts a very diverse audience and are in the process of implementing their diversity strategy leading up to 2020. This makes it all the more concerning.
I had thought that there was a consensus about the need to for more diversity in boardrooms. The Parker Review reported only last month that the Boardrooms of leading public companies do not reflect the ethnic diversity of the UK or the people that they seek to engage with and represent.
We also heard warm words from the Prime Minister on the steps of Number 10 about the need for positive change. Indeed one of the first things Theresa May did as PM was to commission a race audit of public services to examine the unequal treatment of minority ethnic people in the UK.
But we do not need the government to just speak of their desire for greater diversity and equality, we need them to show it in their actions. The decision to reject the only person of colour for the Channel 4 board shows that they talk the talk but as yet, have not walked the walk.
Candidates should always be appointed based on skills and experience. But when you have such a qualified and highly-recommended candidate who also happens to be from a massively underrepresented community, it beggars belief and seems incredibly unfair to not appoint all five.
I have reviewed the first response from the Secretary of State. I find it unsatisfactory as she has not addressed my questions and serious concerns. I would not expect her to divulge personal information, but we need reasons to justify her intervention given that she could have easily appointed all five highly qualified candidates.
When making key decisions it is important to recognise and acknowledge transferable skills. This is often overlooked in preference for something which the decision maker recognises or feels comfortable with. The response from the Culture Secretary reads to me that transferable skills were overlooked for a tick-box exercise. Diversity of thought is as important as diversity of colour or sex.
We may never know why this decision was made but in order to progress we must all work together cross party to ensure that we have enough people applying for positions and that transferable skills are taken into consideration. I am happy to meet with the Secretary of State and help this process and move forward in a positive way.
I hope that my letter signed by a cross party group of MPs will make them reflect. The government have heard many reviews and statements but they don't appear to have got the message on diversity. Change does not come about through talk but through action. It's time for the government to show it.
Dawn Butler is the Labour MP for Brent Central and Shadow Minister for Black and Minority Ethnic Communities
Popular in the Community