Open any fashion glossy and you'll be hit with a barrage of age-appropriate style rules. Don't wear a hem line that's too high. You can't wear that top because the neckline is too low. A leather pencil skirt, at your age? When many of us start experimenting with fashion, aged fifteen or sixteen, we're often told that our outfit of choice is too outlandish - 'go back upstairs and change, tone it down!' Then, 30 years later, we seem to hit the same brick wall - 'are you really going out in that?'
There's very little advice out there that speaks directly to women of my age. And when you do stumble across a blog or magazine that's supposedly aimed at you, they can be quite patronising - suggesting ranges that have been designed with the more mature lady in mind.
Time to tear up the rule book
Saying it is one thing and doing it is another, but I see absolutely no reason why I can't leave the house for a night out wearing the same outfit as my twenty-year-old daughter. It's why we started The Posh Rock in the first place - to empower women to try something new and to feel confident and beautiful when they do it. Most importantly, to prove that fashion is ageless. It's a philosophy that we try to encapsulate on The Posh Rock via a section dubbed 'side-by-side' - where my daughter Emilie and I take some of our favourite outfits and offer up tips and hints on how to style them two ways. It's all about shouting The Posh Rock mantra from the rooftops.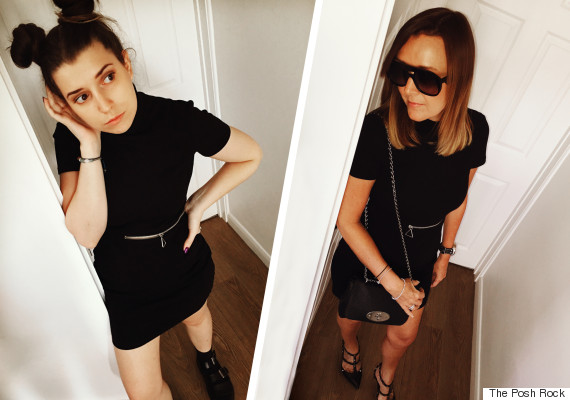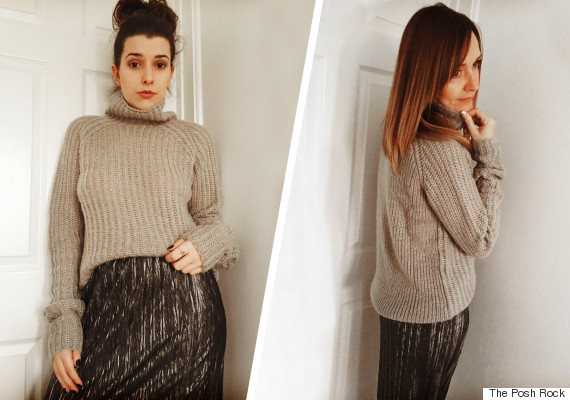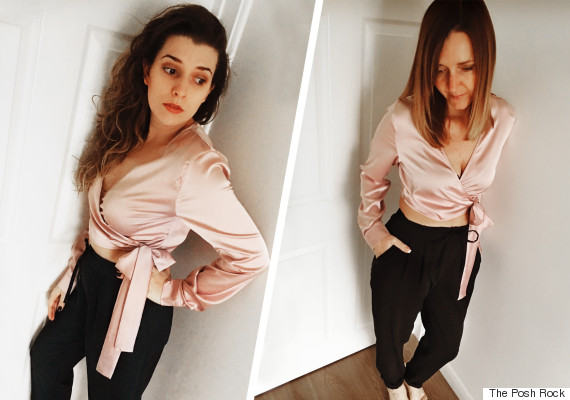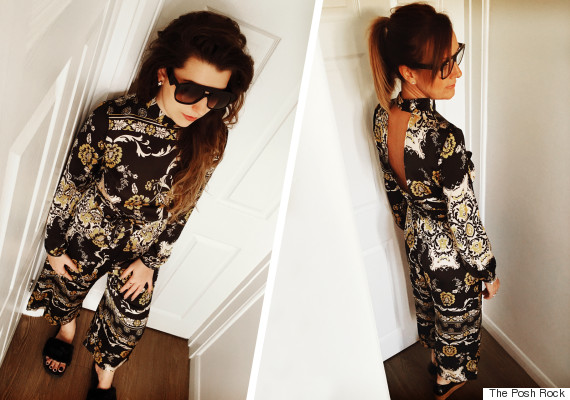 Here are my top three tips for embracing a new direction for yourself, full of bold and beautiful fashion choices, whatever your age.
1) Scare yourself!
The next time you go shopping and pass a shop you wouldn't ever dream of going into, turn around and go back in. 99% of the items in your local Topshop or River Island might not be up your street but you'll be amazed at what you can find.
2) Broaden your horizons
My daughter Emilie is one of my biggest fashion inspirations and is always encouraging me to step outside of my comfort zone. If the fashion mags are getting you down, or are just plain irrelevant, then bin them! Whether it's taking the time to glean some tidbits from your daughter or finding that perfect boutique down the road that just 'gets' you, surround yourself with people that motivate you to be bolder in your fashion choices.
3) One small step...
If overhauling your whole look sounds a bit daunting, that's fine. Take it at your own speed. Start with one 'investment' piece or an accessory - it might be a pair of the latest on-trend chunky brogues or trying out a brighter shade of lipstick - it might even be a gorgeous piece of lingerie that nobody else can see - whatever it is that makes you feel amazing when strutting down the high street.
Fashion should not be all about challenging yourself (and others!) on what's deemed appropriate - it's about having fun, pushing the boundaries and, most of all, feeling fabulous! So let us be the voice that sits on your shoulder the next time you go shopping and join us in our #fashionisageless mission! Good luck x
This February, HuffPost UK Style is running a month-long focus on our Fashion For All campaign, which aims to highlight moments of colour, size, gender and age diversity and disability inclusivity in the fashion and beauty world.
We will be sharing moments of diversity at London Fashion Week with the hashtag #LFW4All and we'd like to invite you to do the same. If you'd like to blog about diversity or get involved, email us here.