And it's over. Just like that!
After months and months of planning, leading up to this whirlwind of a weekend, my mission for London Fashion Week SS16 is officially complete.
Saturday night's catwalk show was unbelievable. I am so grateful for all the hard work everybody put into it, and for all those who came down to Collins' Music Hall in Islington to support my Urban Safari collection!
I had a stellar front row and was happy to see some of my best friends' faces - Alexa Chung, Nick Grimshaw, Daisy Lowe and Nicola Roberts, to name a few - beaming with pride (oh, and my mum!) as I unveiled all of my favourite new designs for the next season.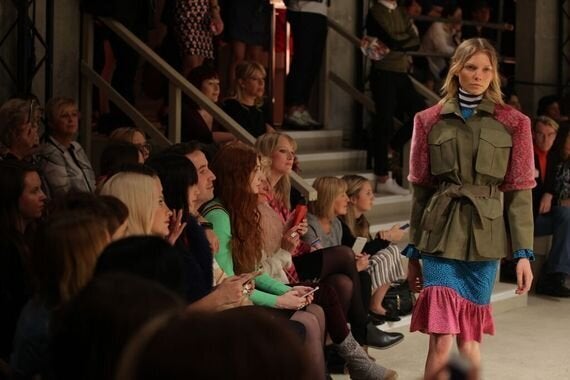 On top of the clothes and accessories on display, there were a couple of surprises in store for my audience this year. Firstly, Lady Leshurr, a rapper from Birmingham, made a special guest appearance. House of Holland has been completely addicted to her song 'Brush Your Teeth'. It was pretty much the team's soundtrack as we slaved over the new collection. So who better to bring down to start my show in style?
And while we made sure to kick things off with a boom, we finished it in the same vein. I am extremely excited to finally reveal to you the magic that took place during the grand finale - especially seeing as we've been keeping much of it secret for the past 100 days!
As soon as the models came out for the last time, prompting the auditorium to erupt with applause, little did everyone know that a shopping spree was about to occur...
Prior to the show, 10 VIP guests were given special rings to wear, loaded with £500. This exclusive invitation enabled them to go up to the models of their choice and buy their favourite item, just by holding the ring against a special tag. Straight from the catwalk, right then and there!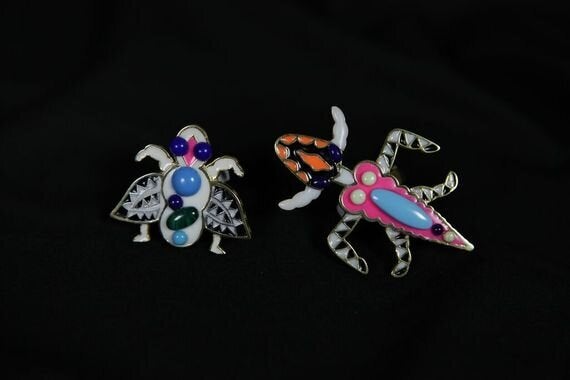 The insect-shape ring (which was delivered to my VIPs in a crazy music-playing treasure-chest, perched on top of a rotating plinth and surrounded by a terrarium of live plants. What, you'd expect anything less from me?) resulted in a transaction taking place, once tapped against super-sized leaf-themed brooches attached to the model's attire . This is due to advanced wireless connectivity technology (NFC), and it was utterly brilliant.
We presented a world-first for fashion week, actually, in fact a world-first ever I think: an actual purchase direct from the catwalk at a show.
The experience we gave our VIPs - demonstrating a proof of concept, which might one day be accessible to shoppers in the retail space - says a lot about the future of payments and how even some of the more advanced technologies we have now could become entirely redundant as convenient and beautiful wearables turn all the rage.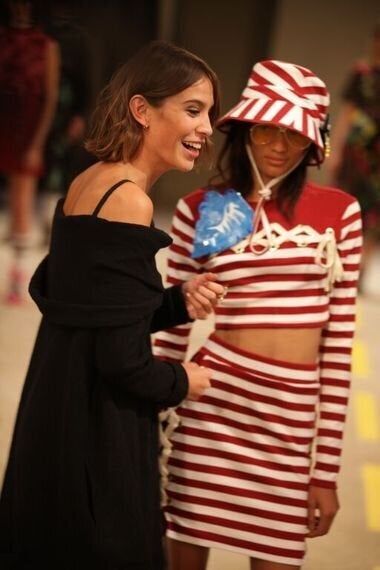 It all came about through my partnership with the brilliant team at Visa Europe's innovation hub, Visa Europe Collab. I can't stress enough what a fantastic time I had working with the guys on this project and I really hope we'll be able to do more things together. The world of technology and payments is moving incredibly fast and I'd love to explore more ideas in the future. In fact, they mentioned last night that a chip already exists which can essentially be tattooed on to one's skin and used to make a transaction! Pretty mind-boggling stuff.... and something to think about maybe!?
Meanwhile, take a look at the video to see how it all went down (and to spy on the items that the lucky ladies Daisy and Alexa got to take home with them):
This weekend, geek met chic in a collaboration I'll never forget. Thank you to all involved.