I have a confession to make. Otters are my animal obsession! This is nothing new. Since early childhood they have been my favourite animal. It started as a six-year old boy - soon after choosing Tarka the Otter in the video rental store.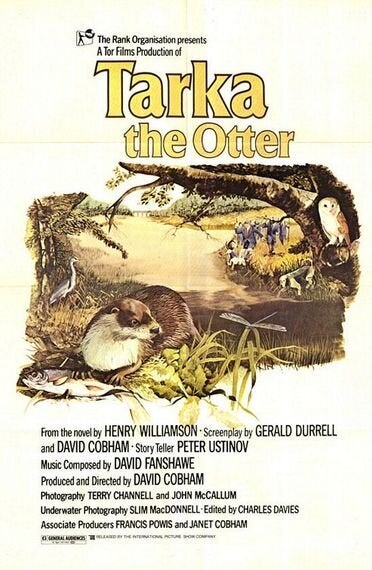 Sat on the sofa, expecting a Disney-inspired cartoon with talking animals, a love story and happy ending, I was met with barking dogs, hunting horns, blood, death and misery. Quite a traumatic experience.
This may have inspired some to become hunt saboteurs in later life - it had a different effect on me. It made me ask questions about the natural world. It also ignited a lifelong enthusiasm for the species. By seeing otters on the TV screen at an impressionable age and having an emotional connection with Tarka, otters became important to me.
Thirty years later, I am an animal geographer and otter expert who takes every opportunity to share my knowledge and enthusiasm about the 13 otter species around the world with the public.
May 27 is International Otter Awareness Day. A whole day dedicated to otters! A whole day aimed at guiding public attention towards this threatened and often overlooked species. Getting involved is easy. Watching Tarka is not obligatory, nor is dressing as an otter, eating fish, or going for a swim!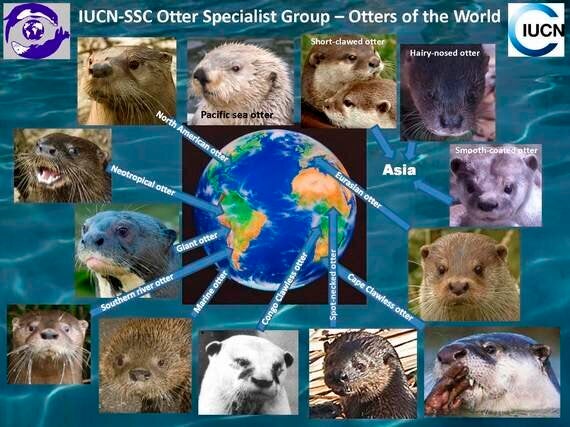 The best way of getting involved is simply be aware that there are 13 otter species worldwide, and that 9 of those 13 species have declining populations. Grace and Paul Yoxon of the International Otter Survival Fund (IOSF) explained: 'we really want people to hear and know about otters and how important it is to conserve them'.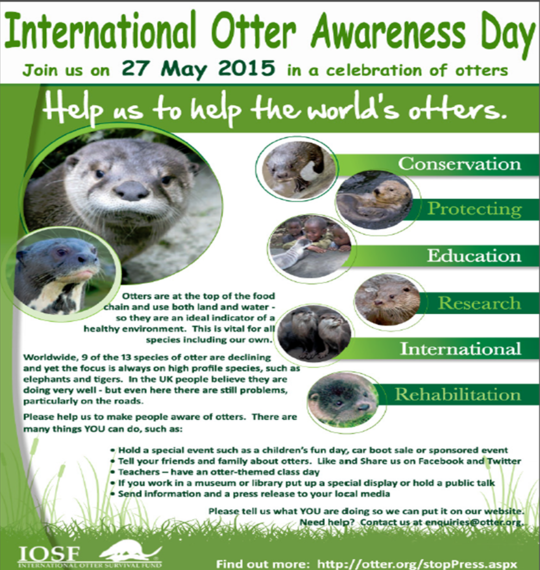 Related