What is that makes a city a successful place to live, work and grow our families? The answer does not come easily and cannot be searched online. It is one of those dimensions of life that cannot be measured by economic indicators or employment figures. It needs more.
Cities are becoming the new unit of measure and we have seen this trend expanding and reaching out to global debates, where the fall of the State to the benefit of the City is becoming a predominant issue.
Cities are smaller in size and less stratified than States. Cities are closer to where we live, while many of us do not live close to where Government Buildings are. Cities are fuelled by human activity and experiences and are shaped by bottom up/ grassroots behaviors, which determine their destiny on a daily basis. States are driven by elected members, meant to represent the many, but still few in number and often distant from where things really happen.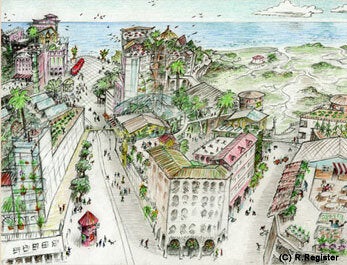 It does not take us long to see why Cities are becoming the new imperative, especially when growth at the State level has been stagnant or troubling for many years now and when the impact of political dissonance and flawed ethics is being perceived as new form of paralysis, which prevents central governments from keeping up with today's complexity.
But Cities would not be smart or functional, if the people who live there and the people who run the public administration did not aspire to a shared system of values. Proximity and Skin in the game are the two ingredients that could make the difference and the era of the Super Mayors has brought this new construct to the table.
Who can forgets the mask on the face of Mayor Giuliani, during the tragedy of 9/11? He was there. And how about Mayor Johnson in London who runs a city, which is responsible for the highest concentration of the GDP of a country like the UK? It makes us think also of relative versus absolute power dynamics and how relative power can count more than monarchy, in the specific case.
But it does not take us long to discover examples of real thought leadership in smaller communities. It is the case of Mayor Joe Curtatone, a young dynamic mayor who has transformed Somerville from a suburb of the Greater Boston, into a case study of national success, which reached the White House. Mayor Curtatone understood early in his mandate that we are what we eat, and if we feed our kids with poorly nutritive food in schools, kids become obese, diabetic, sick. His vision allowed Somerville to be the incubator of Shape Up Somerville, which has become the driver to the Let's Move movement, pioneered and championed by First Lady Michelle Obama.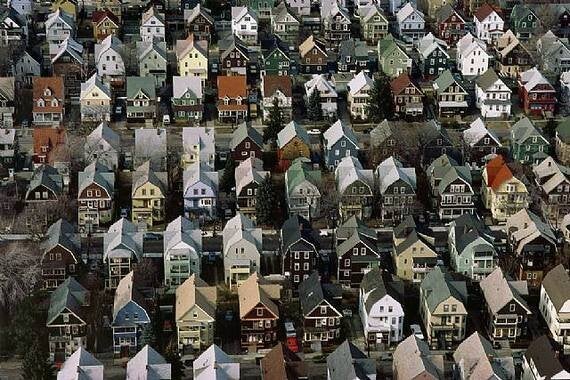 But this was only the beginning.
Mayor Curtatone understood by the nature of the challenges he was facing, that just an analytical approach to the troubleshooting would have not have garnered long-standing results, so he went deeper. Intrigued by the concept of systems analysis and thinking, he engaged his staff in the process of mapping Somerville's problems, as part of a systemic representation of the issues, to better understand how variables are intimately connected. His approach brought them close to me and my course at Harvard and it didn't take us long before we could think of venturing into a joint story. The course is over now, the deliverables have been submitted during the summer, an article published on it but the top systems thinkers of that cohort are now part of the NEXUS Fellowship Program, bringing and bridging the understanding of systems maps, to a completely different level: the one of the community.
Mayor Curtatone's successes are not only due to his acute ability to see the future as it unfolds, but predominantly because he lets others see it, experience it and drive towards it. Being around his staff has the same degree of energizing vibes than being around him. He has created an "ecology of the mind", like Systems Thinker Angela Montgomery would call it and has called it, as she was writing about this.
This is how cities need to be run. Smart women and men, passionate to make an impact, who feel a real vocation in what serving in the public administration is all about and they engage in what a public dialogue should foster: social progress. Welcome to the future.
Popular in the Community