I walked into Las Vegas Airport's still shiny and new terminal 3 on my way home to London.
I proceed to the TSA line and check my phone to kill time on McCarran's free wi-fi. An email reply has come from my best friend Nadir from medical school. I wrote to him the previous night that I was done with Vegas for good.
"Yeah sure, you'll be back, in fact I am going in October - you in?"
"Not this time. I think I am done with this town." I reply miserably.
Vegas initially hooks you in the same way that gambling grabs a beginner. Bachelor parties happen, beautiful women happen, money appears in your wallet from beginner's luck, dopamine levels spike. Like a lot of other people on my first visit - I was hooked.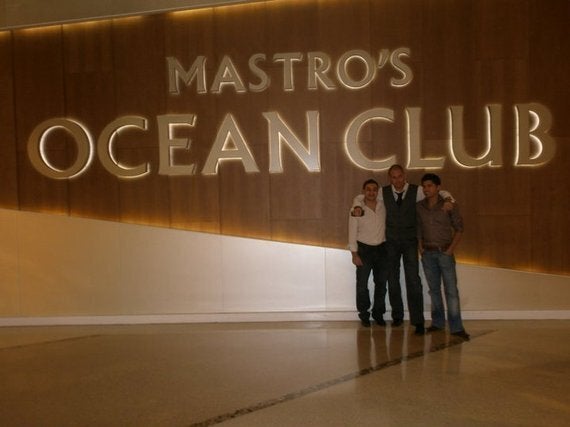 Yearly return trips with the boys were soon factored into work plans. Girlfriends told to deal with it for "mancation" was here to stay. Or so I thought.
On this last visit, I give my Vegas friend a call. He's a host at most of the top nightclubs on the Strip. I need a table, so I give him a call and I know it wont be a problem as we just spent the day at the Cosmopolitan playing tennis together.
"Yeah Mark, not a problem it's only going to be 2 grand."
"2 grand? Can't you get me a 1 bottle minimum?"
"Ok. Can you just walk us in and we forego the table?"
"Sure, that will cost you $300 instead."
"$300 to walk us in? For what?"
"For me." He says straight faced.
"For you? You're my friend and now you want $300 to walk us in?" I protest.
But that's just it, no one is really your friend here.
I am at the pool. My eyes are closed, time to relax. And then a tap on my shoulder.
"Sir, you are going to have to stop doing that."
I am puzzled. "Sorry stop doing what?" I am pretty sure I am not drunk or masturbating.
"Sir you can't sleep here."
An argument ensues because the hotel has a pool policy that you can't sleep because security failed to notice some years ago that someone was not asleep, but rather they were dead.
This apparently can lead to lawsuits.
When you push cabana minimum spends on alcohol in 40 degrees, people are going to occasionally die. I'm not sure how this is related to me having a nap?
The next day my friend's relative who lives here unleashes a furious attack on me for telling my friend from Clapham not to bother going downtown. I described it as a "hell hole."
However if you do go down there expect morbidly obese Americans strolling up and down the road in search of the "Heart Attack Grill". Make no mistake, go any further and step into North Las Vegas and you're straight into a scene from the "Walking Dead."
You have a perpetual feeling that outside of the Strip where they dazzle you with a volcano and fountains, the rest of the city came straight out of Huxley's "Brave New World." Police beating back the savages outside of the utopian city. Don't let them near the strip! Don't let the tourists see them! Quick pump some more oxygen into the hotels, don't let people realise what is around them! Quick! Quick!
The Wynn in-house video plays in the taxi, Steve Wynn's veneers shine brighter than the Luxor light.
"Come to XS," he grins, "it's hard to get in but if you are staying here we can help you out."
One call to the concierge confirms they couldn't give a rat pack's ass if you are staying there, buy a table for $3000 or stand in line for the rest of your holiday. Oh how I long for the days when a table minimum was $1000. First world problems indeed.
The girl at check in "Danielle", an Israeli girl is very sweet, I try to charm her for a room upgrade with some words in Hebrew, she is completely unmoved, she has been there and bought the bullshit before. She hands me a slip of paper where it tells me for a fee I will get free internet, free use of the gym and I can print my boarding pass for free too.
"I don't need internet and I don't need to print my boarding pass and let's face it I am not going to use the gym, I will be lucky to be out of bed before 3 PM. How about we forget that resort fee?" I smile.
"How about no, it's compulsory." And that's the end of those negotiations.
Nickle and dime. Rinse and repeat.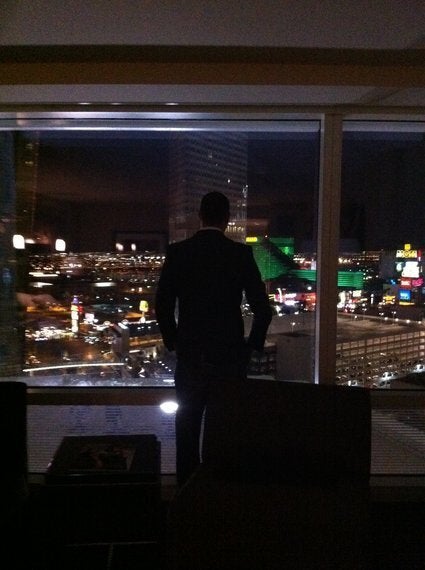 Finally my American friend Gautam kindly flies in to see me from Los Angeles in his private plane. He is a VIP at the Cosmopolitan Hotel, he gets the comp'd room and the VIP host. He's not what you would call a whale, hell not even a dolphin, but still these are $5 K chips he's tossing onto the tables.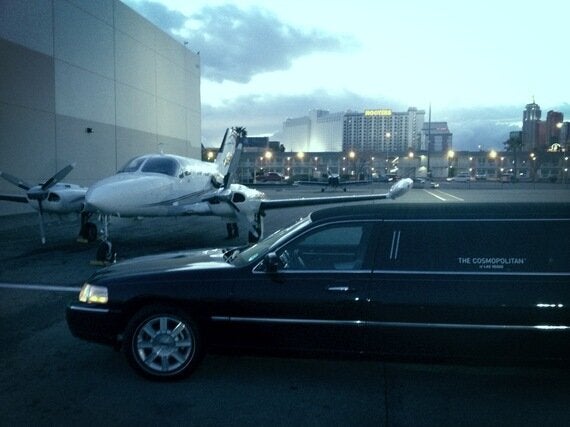 He decides he wants to go to "Milos" restaurant so that's where we go for dinner. The headwaiter saunters over, "Call me the Captain!" He is beaming with misplaced fervour. It will be short lived.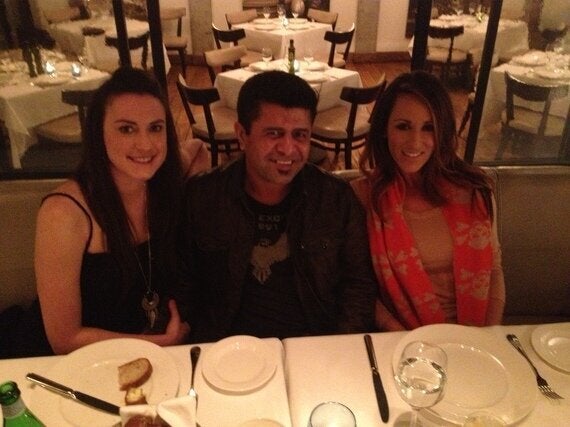 He goes on, "As you can see, we have an assortment of fresh fish all at market price."
He is quickly interrupted by my friend - a self made Internet millionaire who is not used to nonsense. "Could you please just bring me a cheeseburger?"
"No Sir, we don't do cheeseburgers." He is disgusted with the request.
"I know that, I am asking you to get me one from another restaurant in the hotel."
"Sorry Sir, I can't do that it's against policy to bring in food from other restaurants."
We order some fish and leave fast. It wasn't a fun experience. My friend is dropping $50,000 a night - for god sakes bring him a cheese burger.
Where the hell has the fun gone?
The peer pressure dictates that when you go to Vegas you must have the best time of you life. And that can be the case but sometimes the reality can be somewhat different.
They say that what happens in Vegas stays in Vegas.