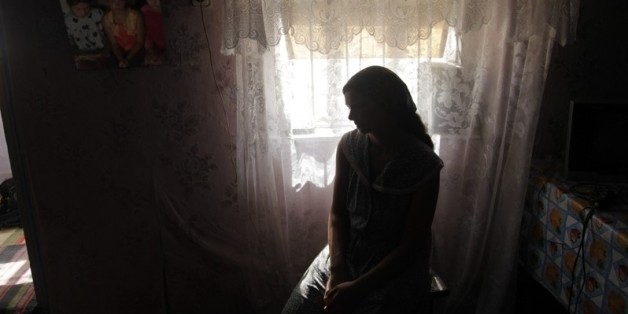 UNDP in Europe and Central Asia/Flickr
This blog is part of a series from the Women's Budget Group, examining what each party's manifestos mean for women on a range of issues, from Brexit to tax to social care
Violence Against Women and Girls (VAWG) services are in crisis. On a typical day 155 women and 103 children who are referred to a refuge are turned away because of lack of space. Waiting lists at rape crisis centres currently stand at 5000 people.
Local specialist services not only provide vital, and in many cases, life-saving support to women who have experienced violence, they also provide expert advice to improve the services provided by statutory health and criminal justice services and challenge myths and stereotypes about violence against women. But they can only do this work if they have sufficient funding. Cuts to local authority budgets, police budgets and NHS budgets have all affected the funding available for VAWG services. Specialist services for Black and minority ethnic (BME) women have been particularly badly hit.
All the main parties have included proposals for additional funding for these services in their manifestos. But how do these add up?
The Labour manifesto promises a Violence Against Women Commissioner who would 'provide stable central funding for women's refuges and rape crisis centres and encourage sharing of best practice between local authorities'.
The Conservatives also promise a Commissioner, but disappointingly only for domestic violence and abuse (rather than all forms of violence against women) to 'stand up for victims and survivors, monitor the response to domestic violence and abuse and to hold the police and the criminal justice system to account'. They promise a review of funding for refuges, but make no commitment on rape crisis centres.
The Liberal Democrats have promised funding for a national rape crisis helpline 'with increased opening hours and advertisement'. This fills a long-standing hole by funding the only nationwide violence against women helpline that still relies on charity but they make no commitments on funding of local rape crisis centres or refuge provision.
The Green Party manifesto includes a commitment to reversing cuts to abuse support services and to fund BME women-led services to tackle 'honour-based' violence and FGM.
The Women's Equality Party promise to 'rebuild the funding model so that all women and girls who experience male violence and abuse have access to specialist support and advocacy services in their community that are for and led by women, including BAME and disabled women'. They commit to replacing competitive tendering with a model of three year grants and will introduce a statutory duty on government to provide access to services for victims and survivors of violence.
However, none of the manifestos provides any detail on proposed levels of funding, making it impossible to judge whether their various commitments will be sufficient to close the existing funding gap.
At the moment VAWG services receive funding from a patchwork of sources including local authorities, Police and Crime Commissioners, Clinical Commissioning Groups, national government, grants from charitable trusts, and donations. Nationally the Government's Violence Against Women Strategy published in 2016 included £20million a year ring fenced for all VAWG services until 2020. A further £20million over two years for domestic violence services was announced in the 2017 Spring budget. While very welcome this money just isn't sufficient to compensate for the money lost as a result of cuts to local government, health and police budgets.
Furthermore, the amount of funding received by local service providers from these sources varies across the country. For example, only 12 out of 45 Rape Crisis Centres across England and Wales received funding from Clinical Commissioning Groups. Some received significant funding from their local Police and Crime Commissioner, eight received nothing at all. This patchy local funding leads to a postcode lottery in terms of the services available to women at a local level. The last comprehensive audit published in 2008 exposed huge gaps in the specialist support services available to women and girls up and down the country. The number of women unable to find refuge bed spaces and who are on a waiting list for Rape Crisis support indicates that these gaps still exist and may have got worse.
It is not clear whether any of the parties are proposing to make up for cuts in local funding for existing services, still less ensure that services are available to meet the needs of all women including in parts of the country where there are currently few services. The Government itself admits that violence against women costs society around £40billion a year. Investing in specialist local services makes financial sense as well as being the right thing to do to help women and girls rebuild their lives after violence.
Note: this blog focuses on funding for VAWG services. The End Violence Against Women Coalition has published an analysis of all policies relating to VAWG