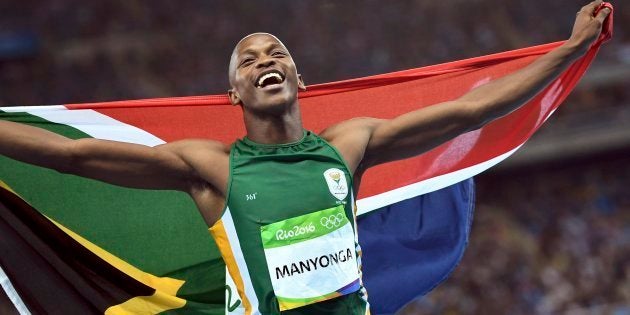 I must admit, last weekend was one of the most satisfying sporting weekends personally. Long jumper Luvo Manyonga broke a record in a Diamond League event, setting a mark of 8.61, the best so far this year. Then on Saturday the Southern Kings surprised friend and foe by beating the Sharks in Super Rugby. Coach Deon Davids deserves all the plaudits for taking this team of players to new heights in such a short period at the helm. Then on Sunday, our Springbok Sevens team sealed the World Sevens Series by beating Scotland in Paris.
"This is what we are capable of when we all embrace transformation," I told my wife. "And to think there are some people who wanted to go to international sports federations to insist on merit selections only," I laughed. My wife, nonplussed, responded: "Why do you bother to entertain the opinions of fools? This Force is unstoppable and the only people who will be left struggling are those clinging to the past."
Being a huge fan of the Star Wars franchise, the word "Force" has huge significance to me. In the movie saga, the "Force" is a metaphysical energy field used by the likes of Luke Skywalker and others. They harness its "powers" to do good in the universe, hence the famous line, " May the Force be with you."
I was quick to share my wife's wise musings on social media regarding the "Force" and embracing transformation. The typical responses came quickly: Yes, but when will we stop looking at colour; why must you turn a celebration into politics and yes, but government must do more at grassroots level and not try to fix numbers at the top.
Government surely can do a lot more to develop sport at grassroots level but transforming sport and our society is a non-negotiable. If you are truly committed to redressing the injustices of the past, where our apartheid government explicitly told certain people what sport to play and who should play, where to live and whom to love, you will understand the need for redress and giving all sportsmen a fair opportunity to represent the country at the greatest stage.
"Yes, but it's government's responsibility to lay the groundwork," another friend tweeted.
"But why only government? Shouldn't we also be using our knowledge and abilities to help government if we are so committed to seeing transformation work," I fired back?
Why aren't more of us getting involved in development projects in communities? Why aren't more people donating time, skills and equipment to support transformation initiatives? How many of us will help with donating our own transport to take underprivileged children to a cricket or rugby match? How many of us have heard or gotten involved with the Connect Sports Academy, run by Antoinette Muller and Murray Ingram, which supports grassroots rugby development, as just one example?
But to coin another famous line from Star Wars: "You have become powerful, but you are not a Jedi yet," which refers to Luke Skywalker, much like South African sports, who hasn't reached his full potential yet. South Africa is on the right track, as the Proteas and the Blitzboks have shown, but more can be done, by all of us.
Athletes like Akani Simbine, Wayde van Niekerk, Caster Semenya, Kagiso Rabada, Siya Kolisi, Makazole Mapimpi and others have shown that our black talent belong in the international arena. No longer will they be denied a place at the table. No longer do they need to explain their existence in society. They have arrived and will not be silenced. And it's incumbent on all of us to ensure that we unearth more sporting heroes of the future.
To those, who still doubt the merits of transformation, I will end in my best Darth Vader voice: "I find your lack of faith disturbing."