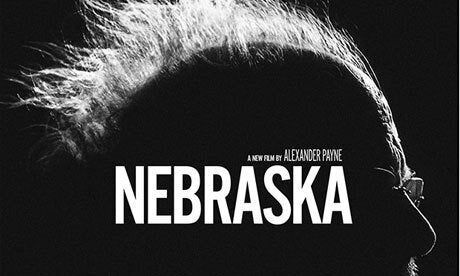 Alexander Payne (along with Wes Anderson, Paul Thomas Anderson and Todd Haynes) is one of the few American directors still able to make sophisticated, distinctive, independent-minded films. Payne harks back to a more intelligent, artistically rigorous Hollywood, the New Hollywood of Five Easy Pieces and The Last Picture Show. He is the F. Scott Fitzgerald of middle-aged stasis in middle-class Americana, a classy, wise, endlessly sympathetic chronicler of modern agonies.
His breakthrough film, Election (1999), is a stylish, searingly funny school-as-politics allegory, with all sorts of symbolic currents of male sexual longing. About Schmidt (2002) is a patient, melancholy deconstruction of old age, led by an intriguingly reserved Jack Nicholson. Sideways (2004) is a sparkling wine of a film, an existential meander amongst the vineyards of friendship, marriage, casual sex and the tensions between the three. Payne's short '14e arrondissement', the final vignette in the variable anthology film Paris, je t'aime (2006), is possibly his most impressive achievement so far, a genuinely beautiful seven-minute hymn to happiness, narrated in halting French by an American postwoman on her first European holiday. Hopes were almost unfairly high for the next feature and if Sideways was Payne's Pulp Fiction (both won screenplay Oscars), The Descendants (2011) was his Jackie Brown, an intelligent, restrained, ever so slightly underwhelming follow-up to an acknowledged masterpiece.
However, Payne's latest film, Nebraska, is his Manhattan. A black-and-white auteur-paean to a hometown, with a lovely low-wattage humour and violin-starched lyricism, it is Payne's most personal, offbeat work so far. Like Sideways, it revolves around a quietly epiphanous road trip. Senior citizen Woody Grant (Bruce Dern) receives a letter telling him he's won a million dollars. Instantly dismissed as a scam by his family, Woody insists on travelling from Montana to Nebraska to collect his winnings. His affable son David (Will Forte) eventually agrees to drive him, sensing a chance to spend time together and to see Hawthorne, where his father grew up.
Call me a Cervantes prick and I know I refer to it in almost every piece I write, but there are hues of Don Quixote here: the futile quest, the stubborn fantasist, the companion who knows it's not real but hasn't got anything better to do, the piss-taking locals, the bruises and scratches. Like the Don, you also wonder whether Woody really believes the letter is genuine and Bruce Dern, a seasoned 77-year-old character actor, plays this ambiguity beautifully. Evasive, unsmiling and absent-minded (sometimes conveniently so), Woody is desperate to cause some sort of ripple in the ocean of life, though he'd never admit it. A retired mechanic who's lost his driving licence, he is increasingly impotent, his mind a delusion-cloud of old age concussed with regrets. But it is moonlit with hope: the trip invigorates him, he endures blow after blow and his reason for wanting the money, not revealed until the end, is disarmingly moving.
There is excellent support from June Squibb as Woody's no-nonsense, potty-mouthed wife Kate and Bob Odenkirk as newsreader son Ross, but Will Forte as the other son David is the revelation. It is such a joy when comic actors play serious parts (Adam Sandler's turn in Punch Drunk Love is perhaps the apogee, and I'm chomping at the bit for Foxcatcher, starring Steve Carell as a grey-haired murderer). Here, Saturday Night Live and 30 Rock alumnus Forte is an unaffected delight. He is sincere, kind, open-minded, understated, patient and the moral heartbeat of the film. Forte's youthful features also conceal a reservoir of sadness: abandoned by his obese girlfriend and dissatisfied in his job selling speakers, the trip is as important and meditative for David as it is for his father.
Doing the rounds in Hawthorne, word spreads of Woody's imminent 'fortune'. This brings out the worst in his old neighbours, especially his former business partner Ed Pegram (Stacy Keach), whose oily, velvet-larynxed menace is straight out of the Coen Brothers. Indeed, thanks to Bob Nelson's less-is-more script, the whole film is pervaded with a laconic, peculiarly American machismo, crofted by envy and abrased by alcohol. One tableau - eight men watching sport on television in sprawling, booze-stultified silence; a stop-start conversation about what car so-and-so drives; more silence - is both very funny and deeply depressing.
If Manhattan ironises art-gallery peacocking and urban over-thinking, Nebraska is rooted in another, more ordinary America: the harrowed reticence, the middle-of-nowhere tedium, the engrained anti-ambition, the creeping death-behind-the-eyes. Car imagery, appropriately for a film heavy with inertia, courses throughout the film: Will's fat, obnoxious cousins taunt him for taking two days to drive from Montana to Hawthorne; Woody tells a younger mechanic he's using the wrong wrench; Ed is accused of stealing Woody's air compressor; Kate refuses to let her son Ross drive. With cars the only grammar the locals understand, the unusually sensitive David retorts in their own language and the final shot is a gently virtuosic two-fingers to Hawthorne's jackals.
What an interesting film this is, a triumphant coming-of-old-age fable about family, memory and success, fimbriated with small-town pettiness. It's been a vintage year for quirky lost souls in US cinema (Noah Baumbach's charming Frances Ha; the Coens' beguiling Inside Llewyn Davis), but Nebraska, a wry mirror to a less glamorous, less immediately cinematic swathe of American society, is a particular triumph. Jean Renoir once said that "the only things that matter are the ones we remember". Though Woody remembers less and less as he gets older, and though everyone in the film (as in life) remembers things differently, David's act of kindness ensures that his father's final memories chime as much as possible with his wildest dreams.