It's that time of year where I start to see everything through rose-tinted spectacles. Upon the dawn of a new year and its associated resolutions - those that you'll knowingly keep, and those so futile they should have never been made - January is hopeful, inviting and fresh... at least, after the second day.
I am not alone in this rosy optimism; fashion has given birth to pink. The candy shade is not one you'll have seen on the recent runways, not considered chic like its poster paint counterparts, rich Valentino red and purist white. Cacharel challenged post-millennium enthusiasm in with it in 2001, and ten years on, the house under Cedric Charlier ran an optimistic Spring collection with fifteen looks in Elle Woods' favourite colour.
The often ethereal shade doesn't match Alexander Wang's street aesthetic, and Balmain's brocade, blusher-style, is far less cool. It just isn't considered stylish. As we launch into a year packed full of futurist perspex accessories, Jonathan Saunders' metallics and The New White, Barbie's very own is about to enjoy a spring awakening. I count myself among many whose words about Raf Simons' debut collections for Dior have been favourable and somewhat hyper-protective. While most have celebrated the updated box jacket and those ah-mazing ball gowns, a certain pink embroidered organza dress could be my spring highlight. And it's pink, pink!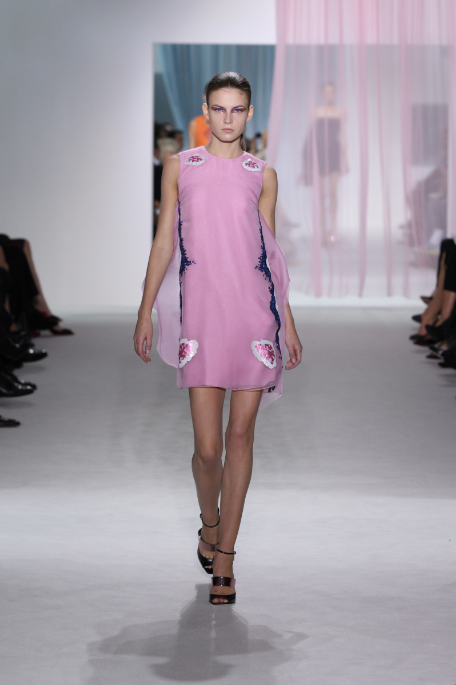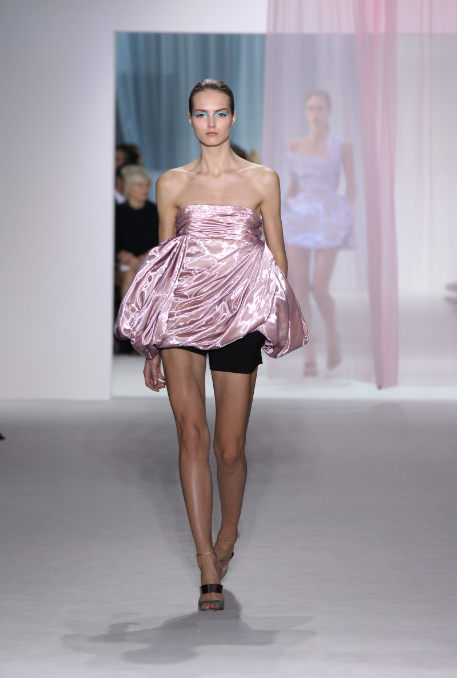 Simons' raspberry refresh seamlessly blends grown up elegance and childhood fantasy in what has been hailed an indeterminably chic collection.
In Chloe's sixtieth anniversary, Clare Waight Keller's flouncing rose was alluringly modern, its lazy but refined English nonchalance entirely distinguishable from its peers. The pink revelled. A white-out gave way to a pink procession in Christopher Kane's SS13 show where a trio of sugary shades followed. Pastels for Spring may be no shocker but with a tasteful injection of candy Kane, pink survived the F-row's critique.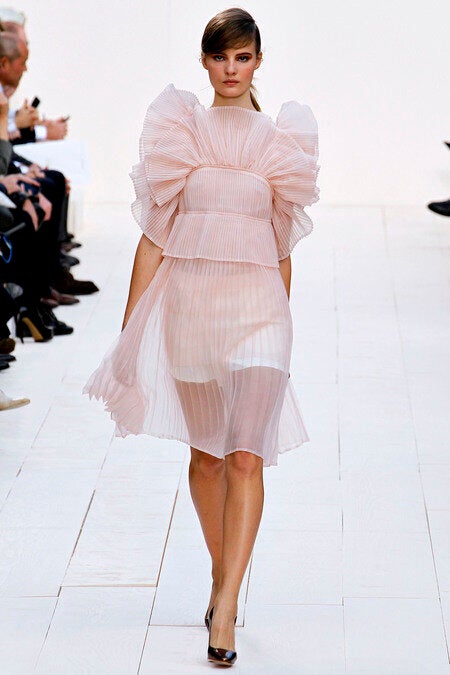 Brits aside, Spring is set to be covered by Mrs Prada's rosy duchesse satin, her subtle manipulation of ritualised kimono dressing played with a 'tough and serious' raspberry injection. If Prada says there is pink, there is pink.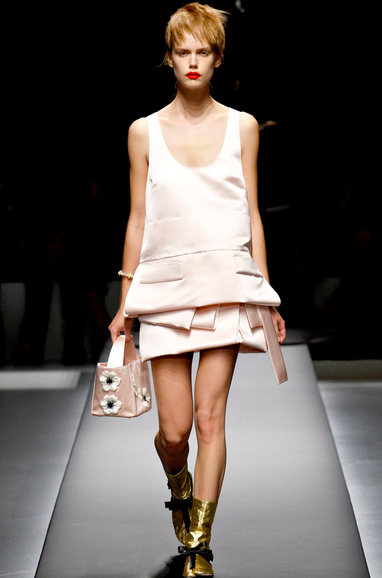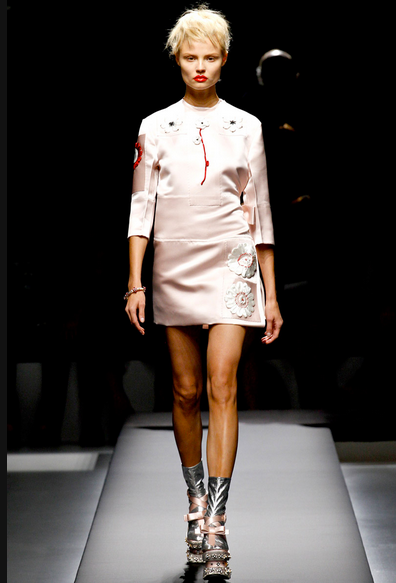 And you don't have to wait until the fairer months for a taste of the blushing beauty. Valentino's resort collection (in stores now) features a poppy Warhol-wash of pinks, blues and oranges, a subtle injection of Barbie's own for the beginning of a new year.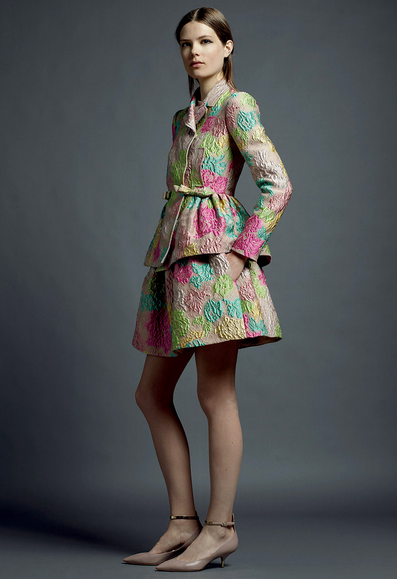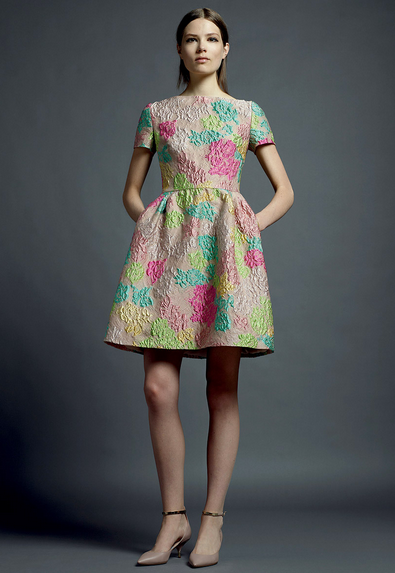 Some early speculation, largely fuelled by Bottega Veneta's pink trench-trousers-polo-neck ensemble suggests a rosy continuation into autumn. Like the rejuvenated white heel, pink has shown up in pre-fall as well. So there's resort, spring-summer and pre-fall; a tri-season trend. Moschino Cheap and Chic's dusky sweetheart colours were testament to a love of prettiness, while Oscar de la Renta re-delivered spring-summer's grandeur with yet another breathtaking rosy gown.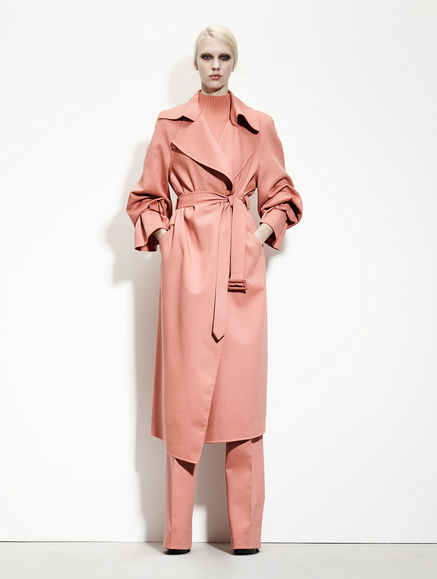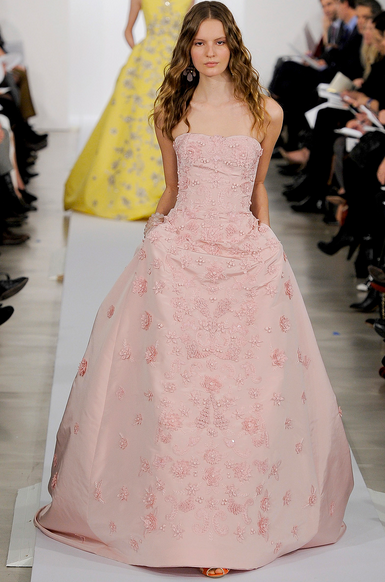 Bottega Veneta Pre-Fall 2013 / Oscar de la Renta Pre-Fall 2013
While our oversized coats remain at the front of the closets, perfectly proportioned for January's detox, look forward to the real rosy months. Pink is here, and for the sake of our inner Barbies, it's not going anywhere. Snaps for pink!