I thought I knew what to expect from Benicassim 2013. I jetted off to sunny Spain with my bum bag, beat up Vans and baseball hat (ready to wear backwards, of course) but I couldn't have predicted the lessons (and sunburn - whoops!) I'd bring home with me after the Festival Internacional de Benicassim.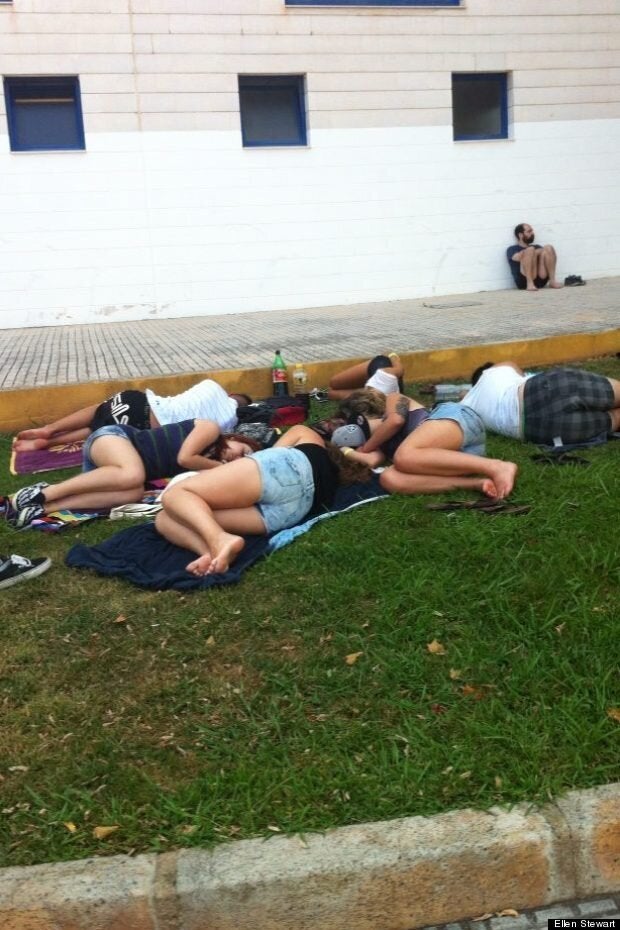 In between drinking Heineken til the sun came up and sleeping off my subsequent hangover on the beach I discovered the following seven things...
1. Ricky Wilson from the Kaiser Chiefs has gone and done a Calvin Harris
Not only does the lead singer of the KCs know how to put on a kickass show (yes, I was totally surprised) he's only gone and got all rugged and attractive out of the blue. He's like the new Calvin Harris - kinda strange looking in the It Was Acceptable In The 80s days and super fine come 2013.
2. Sangria is definitely one of your five-a-day, right?
Too much partying getting in the way of your daily fruit and veg intake? Not to worry because as of Beni day one I decided that sangria would probably do the trick - after all it's got lemon and stuff in it...
Taking a nap on the tarmac in the middle of the crowd during a Dizzee Rascal set is more than acceptable - it's expected. On that note any patch of shady grass is a bed.
Forget cheese sandwiches and mineral water. Fanta Lemon, Red Bull, Lays (like Walkers crisps but better!) and Maxibons are underrated. They are the best festival fuel.
5. The Arctic Monkeys' lyrics resinate across all languagesYup, no matter where you're from in the world, no matter what language you speak there's no reason you can't sing "You're not from New York City you're from Rotherham".
6. Moshing is still a thing
We all though skanking (and/or slut dropping *cringe*) was the new mosh. Guess what? We couldn't have been more wrong.
7. The Nineties revival is here to stay
It pains me to say that half of ALL the FIB-goers were probably born in 1996 and barely remember the Nineties - but that didn't stop them dressing like they'd just stepped off the Clarissa Explains It All set and pretending they knew who Primal Scream were. However, I'm totally down for a whole lot of Kurt Cobain tartan, creepers and pastel-coloured hair.
Until next time Benicassim. And I'll remember to pack my factor 50 sun screen next time coz I'm totally peeling now.
Related