I've always loved Italy. I love the sunshine, the people, the food... What's not to adore about the sun-soaked cities and rural landscapes?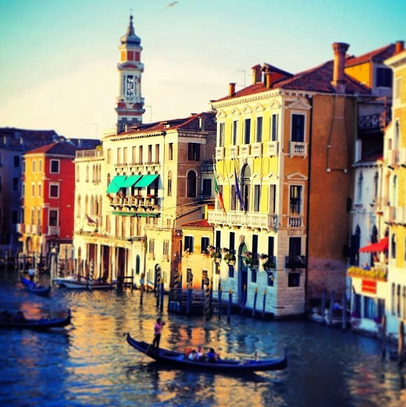 After a brief trip to Venice in the early summer months, I got back and felt a little (OK, a lot) glum. It took about 5 minutes after I landed, for me to start missing the warm breezes, the turquoise water and pink sunsets.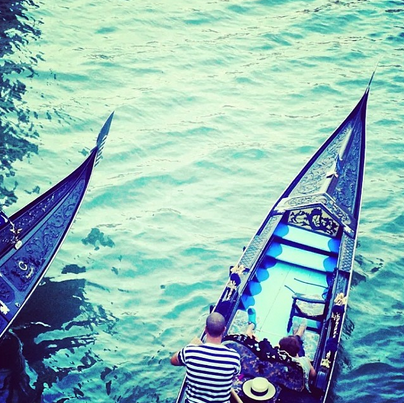 Maybe it didn't help that I landed at Heathrow (the most miserable airport in the UK?), in the rain, on an unusually cold Sunday afternoon. If it took me a few minutes to start wishing I was back there, it only took me a few hours to start comparing flights, to see when I could escape next.
Heck, I needed my fix of pasta. And pizza. And sunshine.
As it turns out I didn't have time for another trip to Venice. But I did have a trip to San Francisco planned, and all my weekends in my gorgeous home-town London. So, I've been scouting out the most authentic Italian experience in the places I have been lucky enough to be this summer.
Finding Italian atmosphere and energy
I'm lucky enough to have explored two Italian neighbourhoods this summer. Little Venice in London and Little Italy in San Francisco. Both are home to streets lined with cafes and al fresco dining - just order a bottle of wine and you have the perfect place to people watch all afternoon.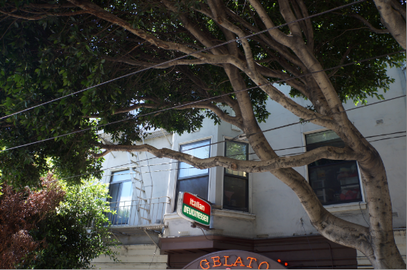 San Francisco's Little Italy is jam-packed with Italian charm and family owned restaurants, which made it feel even more authentic for me. London's Little Venice (located in the North West of the city) even has some canals too (hence the name!) so it's the perfect place to stroll around on a sunny summer afternoon and get lost in the cobbled streets.
Finding Italian cuisine (and carbs!)
I have two firm favourites from my summer's adventures around the UK and US. The first is a little Italian restaurant I found in San Francisco, called Capo's. It was everything you'd hope an Italian restaurant to be, from the moment we walked in and smelt the pizza I knew I was going to love it.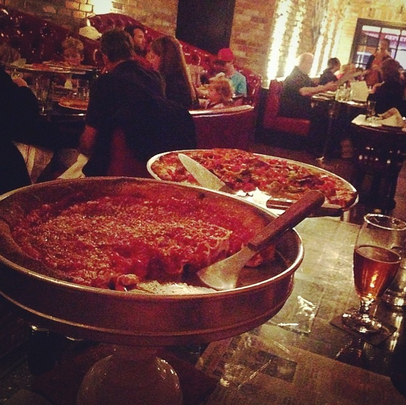 They served up the most incredible deep dish pizza I've ever tasted - and don't even get me started on the Tiramisu because I'll probably start drooling on my keyboard. The decor was authentic too, with big red leather booths, and vintage photos and memorabilia hanging from the walls.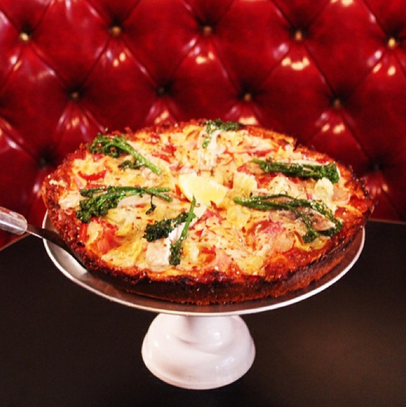 I had to resist the urge to return there again the next night - and the one after that!
The second restaurant is Jamie's Italian, where I've been a few times in the last few months. I find Jamie's surprisingly affordable and the food is great quality, fresh and delicious. Most recently I visited the one in Bath - but I've tried out the London ones too - and they're consistently yummy.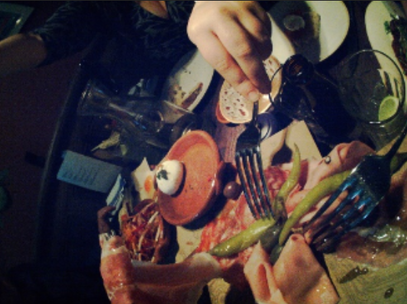 Another thing I love about Jamie's Italian is the enthusiasm the staff have - they all know the menu so well and that passion always feels really Italian to me!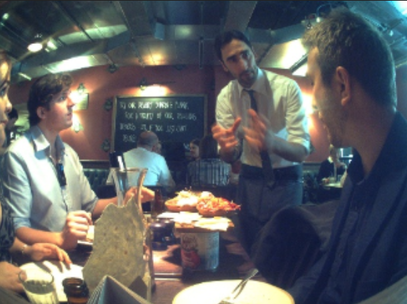 Finding Italian sunshine
Now, when the weather is good in London we all flock to the nearest park or common like seagulls to an abandoned sandwich. BUT as nice as London's parks are - it's not quite the same as soaking in the sun on an Italian beach or poolside at a beautiful Italian hotel.
The thing about London though - is that there aren't many outdoor pools to choose from. You have the public Lidos of course, but on a sunny day they are more crowded than Disneyland. And then there is the iconic Soho House too - but without a membership or a VIP invite - don't count your chickens.
When I read an article about The Berkeley Hotel's rooftop pool, I knew I'd found the answer. It's located in Knightsbridge, and available to anyone staying in the hotel, or having a spa treatment, you can read my full review over on my blog here.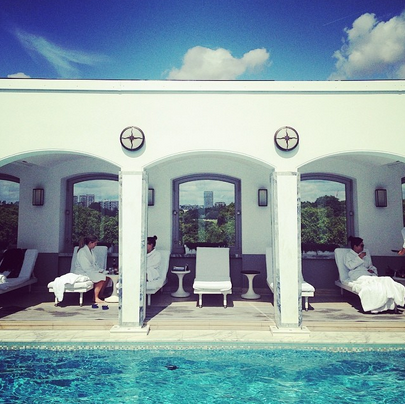 I booked myself in for the day enjoyed the rooftop pool from around 11am to 5pm - and it genuinely felt like a mini holiday, a million miles from the hustle and bustle of London. They even have a poolside menu - so you don't even need to leave the luxury for food or drink.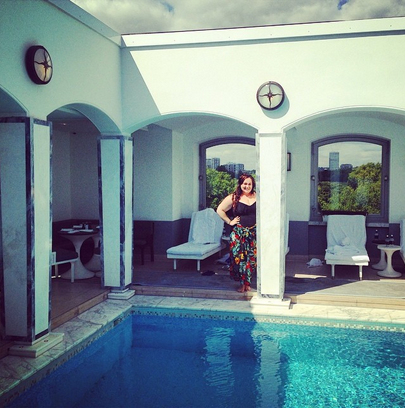 It was like I'd escaped poolside to the Italian Riviera for 5 hours.
What are your favourite places for capturing the magic of Italy when you're not in the country itself? I'd love to hear any recommendations you have... especially UK based ones - as that's where I'll be for the last slice of summer!