Well, actually two books. The first - an illuminated Hebrew manuscript from the 15th century. The other - a novel by prize-winning Australian-born author Geraldine Brooks. The two books converged in Sarajevo and I was compelled to visit.
The manuscript is the famed Sarajevo Haggadah, the most prized treasure in all of Bosnia and Herzegovina. A Haggadah is a narrative of the Exodus read at the Passover Seder service. Sarajevo's 109-page text is unique because it is handwritten on bleached calfskin, and illuminated in copper and gold, with colorful depictions of Biblical scenes.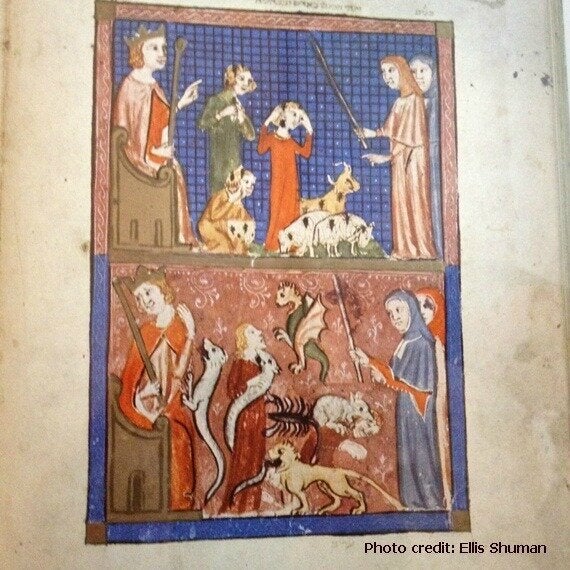 The Sarajevo Haggadah was nearly destroyed many times over the centuries. Taken out of Spain with the expulsion of the Jews in 1492, the manuscript surfaced in Italy in the 16th century. The manuscript was sold to the National Museum in Sarajevo in 1894. During World War Two, the Haggadah was hidden from the Nazis by the museum's chief librarian and a Muslim cleric.
I first learned of the Sarajevo Haggadah when I read People of the Book by Geraldine Brooks. This novel, published in 2008, follows the Sarajevo Haggadah through the centuries in a series of fleshed-out stories that reveal the secrets of the manuscript. After reading the novel, I was convinced that one day I would travel to Bosnia to see the amazing manuscript on which it was based.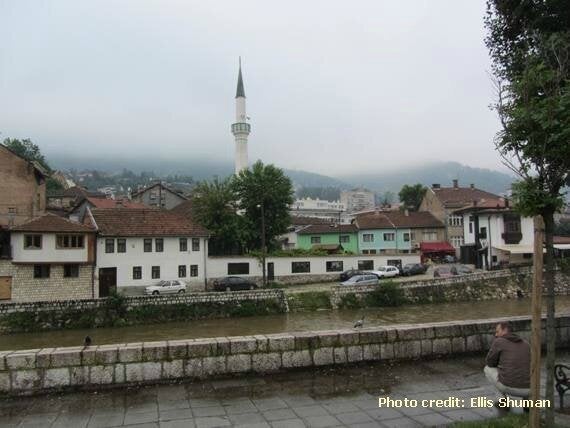 The original Sarajevo Haggadah is housed in the National Museum of Bosnia and Herzegovina, a building that was nearly destroyed during the Bosnian war.
The manuscript is reportedly the most valuable book in the world; it was insured for $7 million when it was transported to an exhibition in Spain in 1992. It is protected in a special vault with a bulletproof glass door on the museum's restored second floor.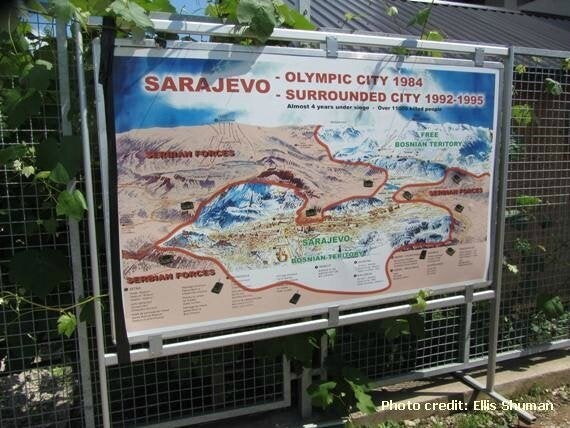 Unfortunately, Bosnia's National Museum closed its doors in October 2012 due to a lack of funding. For years the museum had survived on donations, but they were not enough to keep the institution running. An offer by New York's Metropolitan Museum of Art to exhibit the Haggadah was rejected due to domestic legal issues. It is not yet clear when the museum will again open its doors.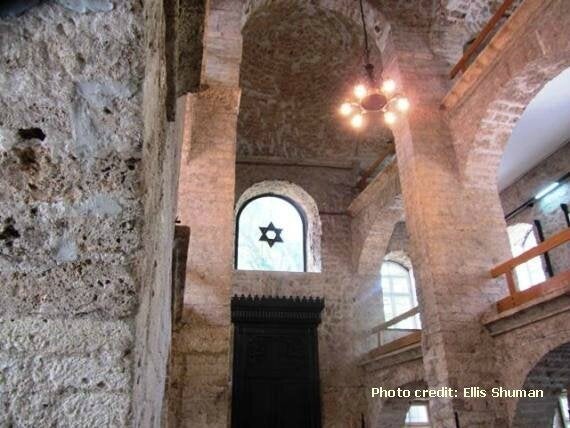 Luckily, my visit to Sarajevo was not in vain. The Sarajevo Synagogue displays a copy of the famed Haggadah. Even when viewed behind glass, this replica of the original illuminated manuscript is strikingly beautiful.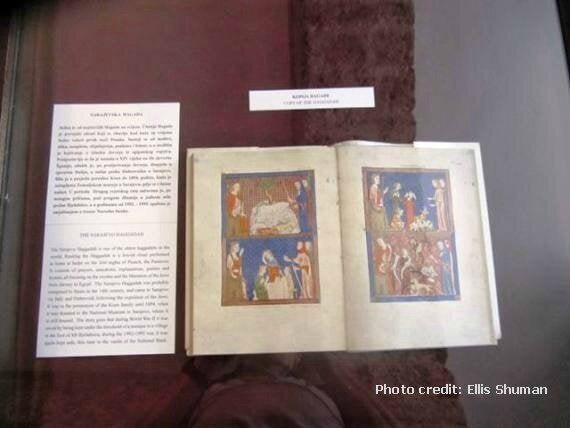 The Haggadah relates the story of the Exodus from Israel. In addition to the story told on its pages, the Sarajevo Haggadah has demonstrated an extraordinary ability to survive despite the most horrific odds. It is no wonder that this fascinating book inspired me to follow its trail to the capital of Bosnia and Herzegovina.