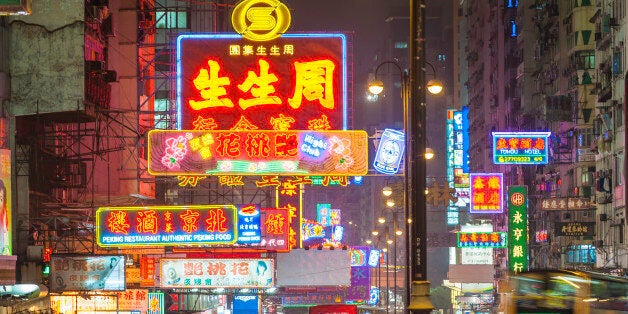 Last year Hong Kong effortlessly earned a spot in my top 3 cities in the world, alongside New York and Melbourne. What do all three cities have in common? The answer is amazing food.
Hong Kong draws it's culinary inspiration from the Chinese mainland and international influences, creating a match made in foodie heaven. Food is the heart of Hong Kong's culture. If you travel mainly to eat and explore new foods like I do, Hong Kong will win your heart as well.
In Hong Kong, you can dine at roadside stalls to world-class restaurants or better yet, dine at world-class restaurants at roadside stall prices. Even though Hong Kong has been ranked one of the most expensive cities in the world, traveling there does not mean that you have to break the bank. Below are my top 3 recommendations on where to eat traditional Hong Kong food on a budget.
Where: IFC, Central, Hong Kong
What to try: Dim Sum and Pork bun (£0.7 / $0.90 each)
Tim Ho Wan offers the world's cheapest Michelin star meal. An excessive amount of dim sum restaurants exist in Hong Kong. As a tourist, though, you should put Tim Ho Wan on your "to food" list as I call it. This way you can leave Hong Kong with peace of mind, knowing that you've tasted great authentic dim sum. Another dish to try is the famous pork bun which consists of soft dough filled with sticky sweet pork.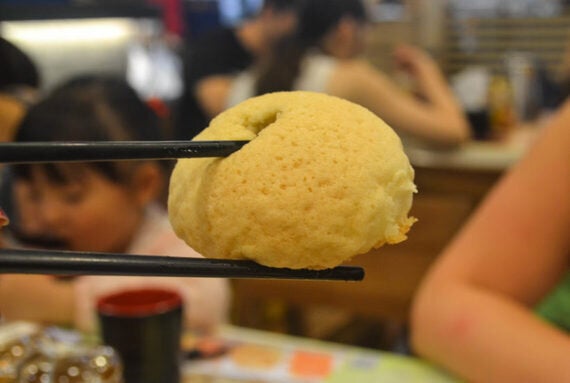 Where: 47 Bute St, Mong Kok, Hong Kong
What to try: Pineapple Bun (£0.80 / $1)
A pineapple bun is a sweet bun which is mainly popular in Hong Kong and Canada. The bun resembles a pineapple on the outside, hence the name. The mixture of sugar, eggs, flour, and lard makes it crispy on the outside with sweet delicious bread on the inside. The pineapple bun is best eaten hot with a slice of butter inside. Locals usually have the bun along with Yuanyang Tea, which is a mixture of Hong Kong style milk tea and coffee. It's slightly more expensive than the bun itself, but worth a try nonetheless.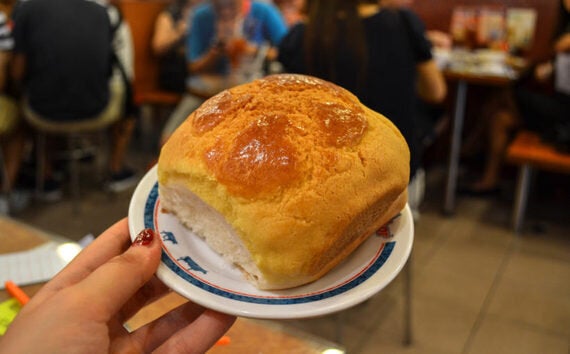 Where: 47 Parkes St, Jordan, Hong Kong
What to try: Steamed Milk Pudding (£2/$2.50) and Scrambled Eggs Breakfast Set Menu (£2.50/$3.30)
Australia Dairy Company is a traditional Hong Kong restaurant, cha chaan teng, serving up some amazing all day breakfast. They're mostly known for their delicious Hong Kong style rice puddings and scrambled eggs with toast. The service when I visited was surprisingly good given it's reputation. Either way, you can't go wrong with a quick meal at Australian Dairy Company.
These are just a few pocket-friendly options In Hong Kong. With the diversity of the Hong Kong food scene, there's so much more to discover and you won't find yourself bored. By walking around you may even stumble across Dai Pai Dongs, which are mini collections of licensed open air street food vendors. Whatever you do, you'll leave Hong Kong with your stomach craving for more.