There are many benefits to eating seasonally, not least that seasonal produce is a real culinary treat for the tastebuds. By enjoying produce when it is in season, we fall in with Mother Nature's natural, and intended, culinary calendar! It tastes the best and it is the cheapest - naturally, the supply of seasonal fruit and veg, will outweigh demand, especially if their is a good harvest. Why wouldn't you go with the seasons?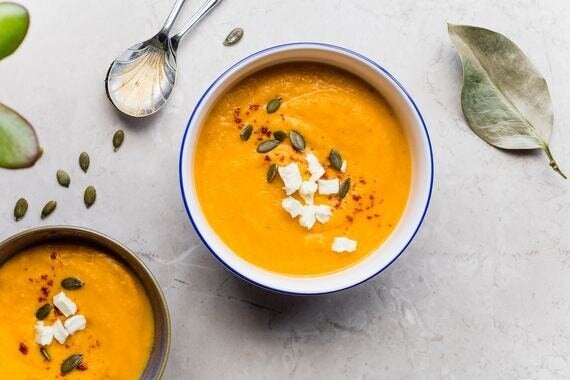 As far as seasons go, autumn is by far the winner in terms of range and variety. When I think of autumn, I instantly think of vibrantly coloured vegetables, particularly anything orange coloured like pumpkin, butternut squash and golden beetroots. In early autumn you may still find a few hangers-on like aubergine, tomatoes, radishes, peppers, sweetcorn and green beans but, as we head further into the season, root vegetables begin to take centre stage.
Root vegetables are abundant in nutrients; their bright colours are indicators of this and packing your plate full of colour is a sure-fire way of ensuring your are enjoying good and balanced meals. Interesting swaps can be made during autumn; try parsnips or sweet potatoes instead of white potatoes - great for roasting, mashing or soup making (lending a subtle sweet taste to dishes). Alternatively, try something a little more adventurous; root vegetables with almonds go exceedingly well as part of a cake mix, as well as making it a naturally gluten free sweet bake.
Autumn doesn't stop at root vegetables; there are plentiful cruciferous vegetables available too including broccoli, cabbage, pak choi and cavolo nero. Greens are great for keeping a good balance with starchy vegetables. Simply steam or try adding a 'green layer' into dishes like moussaka or chopped up and stirred through at the end of your veg mix or lentil dishes - adding greens in isn't as hard as you may think. Remember, getting your greens is essential for ensuring a healthy intake of vital vitamins and minerals.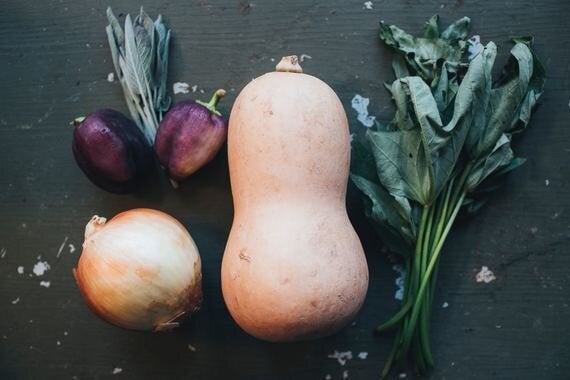 Unlocking New Flavour Realms
By following the seasons, you automatically inject variety into your cooking, leading to a natural experimentation with flavours - enjoying the different choices that play out through the seasons. Furthermore, you will naturally introduce new flavours from the spices and herbs that you choose - pairing different ingredients then begins to unlock even more flavour combinations! Try experimenting with fresh herbs, dried herbs and ground spices. Firm favourites of mine are pumpkins and winter squash. Roasted with a little rosemary, sea salt and olive oil - delicious!
If you are unsure, I often try to follow my gut instinct when experimenting and I urge you to do the same. On the whole, vegetables are very versatile and if you make a simple change, such as roasting with spices instead of herbs, you'll appreciate the new flavours you are experiencing! For example, recently I bought squash, aubergine, peppers & courgette (early autumn) and I roasted them all together. However, instead of using fresh herbs like thyme I swapped it up for cumin and sumac which led me to experimenting further... I turned this dish into a vegetable moussaka! I chopped up the vegetables with my mandolin, put everything into a oven proof dish and with each layer I sprinkled a little Himalayan salt, cumin and sumac. It cooked in the oven for 45-50mins at 180c, the vegetables were beautifully soft. To make this a vegan, dairy free dish I chose to soak cashews and make a cashew based bechamel sauce - the combination was more than a culinary treat! Serve with a crunchy slaw made with vegan mayo or some nutritious greens like cavolo nero, spinach, broccoli or all three!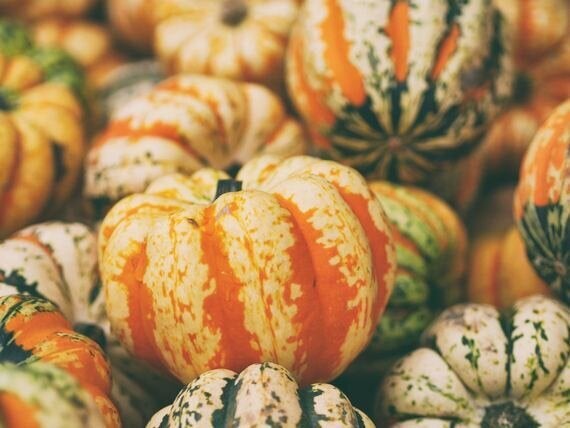 2 cups or approx. 200g soaked cashews (soak 4 hours or overnight for best results) or use mash potato instead
1 tsp. apple cider vinegar
Thinly slice all the vegetables or use a mandolin at ¼ inch thick.
Start with a layer of courgette, followed by a light sprinkling of seasoning and a heavier sprinkling of cumin & sumac.
Next, a layer of aubergine, followed by the seasoning layer again. Now an aubergine only layer but this time add a generous drizzle of olive oil.
Next, repeat with tomatoes, red onion and, if you have any of the layers left over, repeat the process until finished.
Drizzle the olive oil over the top.
Place in the oven at 180c and cook for 45mins, until the vegetables are soft.
If you are short for time, soak the cashews in hot water whilst the layered vegetables cook.
Then add the cashews, water, ACV, lemon juice & sumac to a high speed blender and blend until smooth thick consistency.
Take the layered vegetables out of the oven, pour over the top and place back in to warm through for 10mins.
Serve with seasonal greens. Enjoy!
Want to fill a freezer with delicious dishes that'll keep you going through autumn? Food that's packed with nutritional goodness for the times when you need them most? Learn more about batch cooking and healthy seasonal dishes, visit my blog