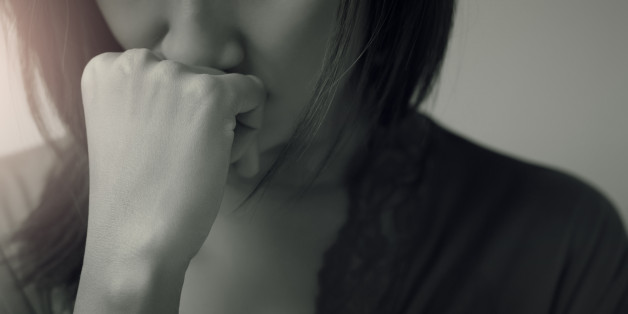 Tharakorn via Getty Images
Mental health wards for children and young people in England are struggling to recruit the staff they need, according to a new report published by the Education Policy Institute today.
We have explored existing literature and data provided to us by NHS England or from existing NHS sources to get as complete a picture as possible of the state of inpatient mental health services for children and young people. We found that workforce shortages were a particular problem, with one in nine units not meeting the minimum standard for staff to patient ratios. These recruitment difficulties mean that providers are often employing a high proportion of temporary staff. Almost a fifth (19%) of the total pay bill for last year went on bank and agency staff, and nearly a quarter of hospitals did not meet the quality standard that "the unit is staffed by permanent staff, and unfamiliar bank and agency staff are used only in exceptional circumstances". Performance on this measure has deteriorated over the last year from 17% to 24% in 2015-16.
We did, however, find that standards are improving when we looked at the quality of care overall. Services, on average, met 93% of minimum standards in 2015-16 (the same as last year) and 90% of expected standards (up from 85% in 2014-15). This still leaves significant room for improvement, however, as, on average, 7% of minimum standards were not met. Failure to meet these standards can result in "a significant threat to patient safety, rights or dignity and/or would breach the law".
The report additionally investigated whether there are enough beds for young people in inpatient services to meet demand. The number of beds has increased by 71% since 1999, to 1,440 beds in December 2015. Nevertheless, there are still capacity problems, as data provided to us by NHS England showed that there were three occasions in 2016 where no beds were available at all in one region (on two occasions this was the South of England, covering the South East, South West and Central counties and the other occasion was in London). Geographical disparity in the provision of beds is a particular problem. In the North East of England there are 3.0 beds per 100,000 population, compared with 1.1 in the South West. In the South West and Yorkshire and Humber this ratio of beds is below the Royal College of Psychiatrists' recommended standard. The consequences of this limited provision are stark, and include young people being treated on adult wards. Experimental NHS data shows that, in 2016, children under 16 spent a total of 1,657 days on adult wards.
NHS England has recognised this problem and pledged to provide more beds as well as redistribute current capacity. It will, however, be important to continue to monitor capacity across the country to ensure that the level of beds continues to meet demand in the future.
It is important, however, to note that inpatient admission is not always the best approach for young people with mental health problems, as admission can be a disruptive and frightening experience. Consistent provision of intensive community support across the country is needed to help avoid admission unless absolutely necessary. Data uncovered by the Education Policy Institute found that there were nearly 9,000 wasted days where children and young people were in hospital waiting to be discharged. Many of these children could have been back in their local community if the right local services had been in place. Data from 2014 shows that 64% of inpatient care providers did not have an intensive outreach team, despite evidence that such services can relieve pressure on inpatient beds. The government should consider setting consistent standards across the country for the availability of intensive support within the community to help prevent the need for hospital admission where possible.
Emily Frith is director of mental health at the Education Policy Institute