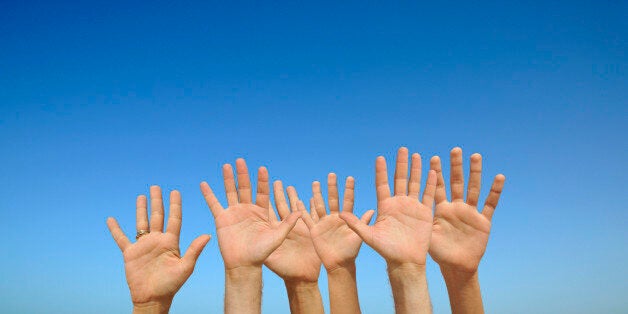 This week it's Volunteers' Week, with the aim of celebrating the difference volunteers make to individuals and communities every day. But it's not just about the positive impact volunteering has on society, it can also make a big difference to the mental wellbeing of those who volunteer, particularly in sport and recreation.
Today, being healthy isn't just about being physically fit, it is also about looking after our mental health. The Health and Safety Executive reported that in 2015-16 stress accounted for 36% of all work related ill health cases and 45% of all working days lost to ill health. This means we urgently need to identify ways we can counter the growth of mental ill health across our society.
Volunteering is about giving back to the community and within a sport and recreation context, it's also about making sure everyone has the opportunity to be active. But have you considered how volunteering in sport and recreation could help you?
Volunteering in sport is good for your happiness and wellbeing. Research tells us that people who volunteer in sport have 10% higher self-esteem, emotional wellbeing and resilience. It's good for your happiness and wellbeing and those who volunteer in sport are less likely to feel anxious.
As the CEO of the Sport and Recreation Alliance, I'm exposed to and made aware of the fabulous work that goes on up and down the country to help local sport and recreation clubs. I'm not simply talking about refereeing or storing equipment in the boot of your car; help could mean advising on a club's finances or producing marketing tools to help raise cash.
Volunteering surrounds us in our everyday lives. Consider what your local park looks like on a Sunday and how it is full of children, young people and adults all being active. Amongst them are volunteers all dedicating their time to help give local people the opportunity to be active.
However, opportunities to volunteer don't just exist at a grassroots level. The World ParaAthletics Championships and the IAAF World Championships are heading to London this July and August and an army of approximately 4,000 volunteers will join forces, all looking to make everyone's experience, from participant to spectator, a wonderful one.
Improving the accessibility and diversity of volunteering opportunities in sport and recreation is one of our new strategic objectives at the Sport and Recreation Alliance because of the importance volunteering has to every one of our members, whether they are the largest national governing body or the smallest grassroots organisation. We deliver this work through our Join In brand, where we host a dedicated opportunity finder to help make getting involved in volunteering as simple and easy as possible. Grassroots clubs up and down the country who are actively looking for volunteers to be their next superstar and to make a real difference list their opportunities on the Join In website. For example, if you would like to get involved with fundraising or administration, Altrincham Football Club would love to have you, Project Awesome in Bristol is looking for someone to help with their social media management.
Volunteering in sport and recreation gives you the chance to give back to your local community, build your own skills while also taking advantage of the mental wellbeing benefits. Regardless of your age or ability there is an opportunity out there for you.
Related